Author
Message
esspea
CVASMember




Posts

: 38


Join date

: 2012-05-20


Location

: Richmond



Subject: sunken belly Wed Apr 03, 2013 11:05 pm

---

Ive noticed a couple of my fish have concave stomachs and was wondering if it could be illness and if so what treatment is suggested? On another note most of them with sunken stomachs are the smaller fish. So, could it be a case of them not getting enough to eat due to competition? Im scared to feed them much more because of the chance of fouling the water parameters?now if this is a feeding problem how do i manage to get the smaller fish more food? I havent lost a fish in quite some time and i dont wanna start now.

gerald
CVASMember




Posts

: 507


Join date

: 2012-11-29


Location

: Wake Forest, NC



Subject: Re: sunken belly Thu Apr 04, 2013 12:00 pm

---

Try feeding more often (3 or 4x /day), or use a baster or cup to make some of the food sink so that fish who dont like feeding at the surface can get their share. What kinds of fish are in there, and what kinds are getting thin? Keeping fast-feeders together with slow-feeders can be difficult.

esspea
CVASMember




Posts

: 38


Join date

: 2012-05-20


Location

: Richmond



Subject: Re: sunken belly Thu Apr 04, 2013 11:33 pm

---

Basically I have dolphin frontosa yellow labs and a couple peacocks. Pretty run of the mill as far as compatability goes. I think upon further observation that the lab in question is just a wee bit deformed. Sometimes in the right light you can see through them and the curvature of its spine is a bit more pronounced than the others.

esspea
CVASMember




Posts

: 38


Join date

: 2012-05-20


Location

: Richmond



Subject: Re: sunken belly Thu Apr 04, 2013 11:44 pm

---

Ohhhh almost forgot I've got a few clown loaches and a couple pictus catfish which brings another question into focus about feeding....as the other fish get larger less and less food hits the bottom. U could imagine that being a problem for bottom feeding fish.. although they seem fine ,actually good, I've heard feeding them with the lights out helps cure that problem..is there any truth to that?

mpowers
CVASMember




Posts

: 310


Join date

: 2012-03-04


Location

: .



Subject: Re: sunken belly Fri Apr 05, 2013 4:37 am

---

Since you mentioned labs, by chance are they the females and could they be holding again? I've have seen those labs spit only to be prego again in a few days and back not to eating again....they can get thin after a month plus of no food.

Also on the food I use Danichi color supreme fx, feed once a day during the week and twice a day on the weekend. On occasion (once maybe every two weeks) no food at all.

Ron
SupportTeam




Posts

: 1054


Join date

: 2012-02-06


Location

: Ohio



Subject: Re: sunken belly Fri Apr 05, 2013 6:53 am

---

I've seen Pictus opportunity feed at day or night and are quite fast at gobbling up food quickly. Plecos' and most bottom feeders that hide a lot during the day especially with lights on can benefit from food (algae wafers, veggies, and such) dropped in after lights out. Your other inhabitants are fairly quick and aggressive eaters that love those wafers too so after lights out they calm down and the bottom guys and gals get a better chance. The Fronts, Yellow's and Peacocks always appear if starved. They are great beggars and actors when you approach the tank and act as if you've never fed them. They go crazy when feeding and often there are one or too less aggressive that do not get their share. Caution, though with amounts and frequency of feeding is advised though. Africans will overeat causing even more serious issues. Don't forget that stress also can be a factor with fish which like undereating can cause the concave belly which may be a combination of both undereating and stress.
While I'm not to big of fan of increasing feeding more frequently during the day, I do agree with Gerald about trying some methods to get food down to the inhabitants who don't get their fare share. You may try isolating the ones developing the concave and feed seperately to fatten and let them gain shape and strength back.


_________________
I was going to procrastinate today, but I will wait and do it tomorrow.

Sponsored content






Subject: Re: sunken belly

---
Who is online?
In total there is 1 user online :: 0 Registered, 0 Hidden and 1 Guest

None

Most users ever online was 53 on Wed Apr 29, 2015 2:12 pm

Latest topics
» wanted African Cichlids


by African757 Fri Dec 01, 2017 5:41 pm

» Raleigh Aqu Soc Convention Mar 10-12


by finzz Sat Oct 28, 2017 9:26 pm

» RiftNut Intro


by gerald Sat Oct 28, 2017 2:19 pm

» Corydoras "yellowcat"


by finzz Sat Sep 30, 2017 7:44 pm

» Fish can recognize faces


by gerald Wed Sep 27, 2017 10:13 pm

» Click & Fish Aquatics


by Deb Sat Sep 23, 2017 11:16 am

» Acrylic Tank Care


by Deb Tue Sep 05, 2017 8:29 pm

» Help! Oscar is sick Please help me :((((


by gerald Sat Aug 26, 2017 10:14 pm

» Metaframe Alert, Baltimore! - 20 gallon long/$5.00!


by NVFC Sat Aug 19, 2017 8:59 pm

» September Meeting NVFC


by NVFC Sat Aug 19, 2017 8:54 pm

» Breeding pair Electric Blue Acaras


by Liz Fri Jun 30, 2017 7:28 pm

» Seeding help


by NVFC Thu Jun 29, 2017 11:30 pm

» Meeting July 15th


by NVFC Thu Jun 29, 2017 11:17 pm

» Aquarium maintenance support


by gerald Wed May 24, 2017 9:54 am

» Angel Fish eggs


by DLW Wed May 24, 2017 9:11 am


QUICK HELP!
SHORTCUTS:

How to post a picture.

How to post a video.

Buy, Sell, Trade, Free!

Forgot your password?

The LFS Guide!
Aquarium plants!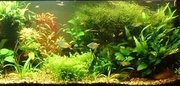 December 2017
Sun
Mon
Tue
Wed
Thu
Fri
Sat

1

2

3

4

5

6

7

8

9

10

11

12

13

14

15

16

17

18

19

20

21

22

23

24

25

26

27

28

29

30

31

Calendar
Angelfish of all kinds!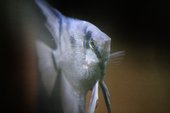 Neolamprologus multifasciatus shelldwellers.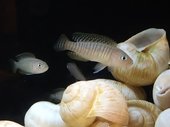 Discus - blue leopard female.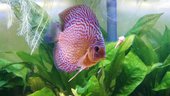 Banjo Catfish - Bunocephalus coracoideus.