| | |
| --- | --- |
| my 5 year old asked for a tank of his own. | |

Author
Message
ciscosdad
CVASMember




Posts

: 47


Join date

: 2013-02-04


Location

: midlothian



Subject: my 5 year old asked for a tank of his own. Sun Apr 07, 2013 9:59 pm

---

The other day Collin My 5 year old asked me for a real tank of his own. He has had betas before but loves to watch my tanks. I wasn't sure if it was a flash in the pan kind of idea that 5 year olds are apt to have so I did nothing. After three days of asking I figured I better jump and get this kid a tank. I had an old 5 gallon plastic flat back hex in the shed that is now his. Rushed to get heater, filter and a light bulb because none of the original equipment for that tank was any good. Lord knows the last time that thing has seen water. I built a stand (more of a foot stool) for it which is beside his kid bed. He wanted to be able to roll over and watch his new fish. With such excitement I couldn't just take him to Petco. I want to start him off with lfs, we got to keep these guys in business. Thanks to Rama at Skoolz of fish he has 6 green neons, 4 cherry shrimp and 2 corys. I hope we will have a new member in training soon. I think I was 5 when I got my first tank and I don't remember a time when I haven't had one. I am not the best with the camera but I will try to get a few pictures up soon. Just had to share.


_________________
Chris

jenbubs
CVASMember




Posts

: 235


Join date

: 2012-02-07


Location

: va beach



Subject: Re: my 5 year old asked for a tank of his own. Mon Apr 08, 2013 7:06 pm

---

Awes that's so cute! Fish enthusiast in training:)


_________________
MY Youtube Channel

thegundog
CVASMember




Posts

: 633


Join date

: 2012-03-04


Location

: Spotsylvania, VA



Subject: Re: my 5 year old asked for a tank of his own. Tue Apr 09, 2013 12:16 am

---

That's a great post and maybe something you can both enjoy together as he continues to grow.

I wish my kids were into fish but they aren't - my 15 year old told me a couple of weeks ago he wanted a tank..... his mother just sighed, hung her head in her hands and then smiled as she said oh no.....

He wanted to go to the PVAS auction with me on Sunday so he could see what goes on (he referenced storage wars) but then when I woke him at 6:00 he told me he changed his mind and wanted to sleep...

Looking forward to the image of your proud little guy next to his tank.


_________________
-- Tracey --

Ron
SupportTeam




Posts

: 1054


Join date

: 2012-02-06


Location

: Ohio



Subject: Re: my 5 year old asked for a tank of his own. Tue Apr 09, 2013 7:44 am

---

That's great Chris. I (even as old as I am) remember my first tank. It was a ten gallon with an in the tank corner filter and airpump. I think I was around 8 or 9. The lfs had started in an old home that was converted to a fish store. They had a fish of the moth club where you paid something like $5 for the year and you got a buy 1 get one featured fish every month. Sometimes they even featured plants. It was so exciting to go there every month to claim my reward so to speak. It served the aquarium well as it kind of prevented from putting too many fish in at one time. The lfs was very pleasant and knowledgeable as well as very patient and pleasant with kids.
That store later grew to become one of the largest pet stores in Ohio and Indianna. They had purchased an old WWII cargo plane which they flew to Fl and other areas to pick up fish from various fish farms, and later purchased their own fish farm in Fl to just stock their stores.
By the way, many of you may have purchased items from them on line. They own Petsolutions.com Their starter store was in Dayton Ohio called Jack's Aquarium. A fire broke out and they nearly lost everything. I think a huge Black Piranah which was in the basement was it's only survivor. They then purchased an old post office building and grew into some of the local malls as a full fledged pet shop. They later grew into Indianna and various points in Ohio.
Just about anyone in Mid Ohio and Indianna got their start with Jacks.
I really support Chris's decision to start his son in a LFS. That's where his best experience will get started, as well as hopefully keep a much needed resource for us alive.
Wishing him good luck and hope he continues to expand his interests in a great hobby.


_________________
I was going to procrastinate today, but I will wait and do it tomorrow.

Deb
Administrator




Posts

: 1996


Join date

: 2012-02-04


Location

: Richmond, VA



Subject: Re: my 5 year old asked for a tank of his own. Tue Apr 09, 2013 11:48 am

---

Chris, that's

great

news

and also great that you were able to set his tank up so quickly. Kids don't like to wait for the things they want! *lol* Nor do some adults.

Rama was a good choice to get started - Azalea would have been fine, too, but for this instance Rama was the better idea. Sounds like you picked out a nice community. You CANNOT go wrong with the red shrimp - they are as interesting as many fish, and not afraid of movement in front of the tank. What corys did you get?

cichlidshane
CVASMember




Posts

: 12


Join date

: 2013-02-11


Location

: fredericksburg VA 22408



Subject: Re: my 5 year old asked for a tank of his own. Sun Apr 14, 2013 4:25 am

---

Very cool. Rama has some nice used tanks to when he upgrades to Discus

I hope to be picking up a deep water hap and some Salusoi from Rama very soon! He has some nice fish there. Now that I am off the crutches I can get in the store a lot easier.

Shane

_________________

Sponsored content






Subject: Re: my 5 year old asked for a tank of his own.

---

| | |
| --- | --- |
| my 5 year old asked for a tank of his own. | |
Who is online?
In total there are 2 users online :: 0 Registered, 0 Hidden and 2 Guests :: 1 Bot

None

Most users ever online was 53 on Wed Apr 29, 2015 2:12 pm

Latest topics
» Help! Oscar is sick Please help me :((((


by gerald Thu May 25, 2017 10:32 am

» Breeding pair Electric Blue Acaras


by Liz Thu May 25, 2017 9:55 am

» Aquarium maintenance support


by gerald Wed May 24, 2017 9:54 am

» Angel Fish eggs


by DLW Wed May 24, 2017 9:11 am

» Meeting June 10th - Northern Virginia Fish Club


by NVFC Tue May 23, 2017 8:39 pm

» Fish for Sale featured in Marquee.


by NVFC Tue May 23, 2017 8:35 pm

» Making a hard choice - ICH


by gerald Thu May 18, 2017 9:15 pm

» [LF] Malaysian Trumpet Snails


by locked31 Wed May 17, 2017 11:01 am

» 36" T-5 Freshwater Aquarium Lighting (x3) - $60 (West End)


by Jonesab Sun May 07, 2017 11:02 am

» CO2 setup


by DLW Mon May 01, 2017 7:11 am

» Hello from Lynchburg! And asking for seeding help


by naturallyeclectik Fri Apr 28, 2017 8:35 pm

» Petco's $1 per gallon sale is going on now 'til April 29.


by cholt Fri Apr 28, 2017 7:10 pm

» Seeding help


by naturallyeclectik Tue Apr 25, 2017 1:20 pm

» James River Aquarium Society (JRAS) April 2017 Meeting.


by Deb Mon Apr 24, 2017 6:37 pm

» 40g Breeder build


by cholt Sun Apr 23, 2017 6:30 pm


QUICK HELP!
SHORTCUTS:

How to post a picture.

How to post a video.

Buy, Sell, Trade, Free!

Forgot your password?

The LFS Guide!
Aquarium plants!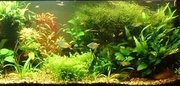 June 2017
Sun
Mon
Tue
Wed
Thu
Fri
Sat

1

2

3

4

5

6

7

8

9

10

11

12

13

14

15

16

17

18

19

20

21

22

23

24

25

26

27

28

29

30

Calendar
Angelfish of all kinds!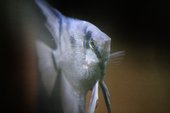 Neolamprologus multifasciatus shelldwellers.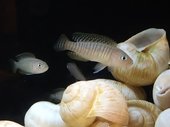 Discus - blue leopard female.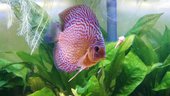 Banjo Catfish - Bunocephalus coracoideus.