Author
Message
Deb
Administrator




Posts

: 2006


Join date

: 2012-02-04


Location

: Richmond, VA



Subject: Gordon's Friends Wed Nov 06, 2013 7:37 pm

---

Gordon's Friends

"This is also the information center for Driftwood Aquatics pet store in Tappahannock. As most of you know we had a major fire at Driftwood and are currently out of business until we reopen we will try to keep our customers informed via this page." Location:5020 Richmond Road
Warsaw, Virginia   22572Phone Number:(804) 443 3474facebook: https://www.facebook.com/pages/Gordons-Friends/148331462035229From the Northern Neck News.

(Heathsville)

http://www.northernnecknews.com/?p=11935

Click to read the full story:

Spoiler:

"Gordon the Tortoise checking out his new store!"

Deb
Administrator




Posts

: 2006


Join date

: 2012-02-04


Location

: Richmond, VA



Subject: Re: Gordon's Friends Wed Jul 16, 2014 7:36 pm

---

Today, I traveled to Warsaw, Virginia, to visit Gordon's Friends.  Gordon's Friends, also called Gordon's Pet Store, is on Richmond Road (Route 360) in the center of town and easy to find.  Gordon's opened after the terrible fire at Driftwood Aquatics in Tappahannock.  DA was a very charming and interesting little pet shop, with an emphasis on tropical fish.  When it burned, a notice went out that Gordon's shop would be a replacement.  So I went off to Warsaw in great anticipation.  

What can I say?  Gordon's is nothing like Driftwood Aquatics used to be.  Gordon's did not have the sort of fish that hobbyists seek.  There were no catfish at all, but three corys.  Cichlids were represented by a few small Oscars.  There was a decent-looking planted angelfish display tank with four ordinary, quarter-size angels in it.  Tetras were represented by some neons and a couple others.  There were a few giant danios and a few ordinary livebearers.  I saw a few koi in a larger lower tank.  Honestly, if I have forgotten something I apologize but I looked through all the tanks twice and saw nothing interesting.  You see these kind of fish everywhere, only more of them and better looking.  Most of the tanks were very small and many were empty.  The empty tanks had labels, but these were not exciting, either.  "Med. pleco" means nothing to me except the usual tiny Pterygoplichthys which will grow up to be 17".  Pet stores should not even sell these fish, in my opinion.  

There is a small saltwater side and a small fish food section.  Hard goods include a lot of colored gravel, filters and pumps in boxes, and some aquarium kits.  I think if someone wanted to start a ten gallon tank with a few nondescript mid-water swimmers they would have been able to fit it out.  

Gordon's is not fish only, by any means.  There were some birds in cages and a few Holland Lap bunnies.  I believe their reptile section is pretty good, and they seem to have the right supplies for them.  

All in all, it was a bit of a time waster but I wanted to go and my husband was willing.  We had some great coffee at Java Jack's in Tappahannock.

JohnnyAMH
CVASMember




Posts

: 895


Join date

: 2013-09-17


Location

: Richmond, Va.



Subject: Re: Gordon's Friends Thu Jul 17, 2014 3:44 pm

---

I have never been to visit Gordon's so I appreciate your review. Times are lean for pet shop owners these days. The national big box stores have created an environment that makes it difficult for Mom and Pop pet businesses to thrive. They have to be special. That's not always easy. It would be sad to hear of another local pet store gone. I wish them well and hope things work out.. 

_________________

Keep on Fishin'

JohnnyAMH     

~~~ My Aquariums ~~~

55 gal. Planted Community Show Tank

(Swordtails, Neons, Kuhlii Loaches and Bristled Nose Plecos)

30 gal. Bare Bottom Adult Angelfish Tank

20 gal. Bare Bottom Angelfish Breeder Tank

10 gal. Bare Bottom  Angelfish Fry Tank

10 gal. Planted Show Tank

(Guppies and Bristled Nose Plecos)

Deb
Administrator




Posts

: 2006


Join date

: 2012-02-04


Location

: Richmond, VA



Subject: Re: Gordon's Friends Fri Jul 18, 2014 8:52 am

---

To be fair I need to say two things:

1.) The above review is based on how Gordon's stacks up as a

destination

LFS.  Is it worth the drive from Richmond, or not?  In my opinion, no, for the reasons given, and more.  Gordon's may be a great local resource - perhaps they will order anything you want, or maybe they give really great advice - but for an out-of-towner it does not deliver on either livestock or goods.  

2.) Even though the store has not been opened long, the owners are (according to the newspaper) grown children of the former owners of Driftwood Aquatics, the LFS which burned up in a fire last summer (July 2013.)  Therefore, I expected the sensibility and charm of the old DA to be evident at Gordon's.  The former owners of DA, the Rogers', hang out at Gordon's - I saw them on the day I was there - so I assumed their style and business sense would be evident at Gordon's.  

Perhaps in time Gordon's will improve.  The ride over there on 360 is very pleasant, and there is great food in Tappahannock, a natural stop on the way.  I will keep track of them on facebook and maybe pay them another visit in a year.  

 

Meanwhile, if any of you are near or passing through Warsaw, VA, please visit Gordon's and add your own review here.

Sponsored content






Subject: Re: Gordon's Friends

---
Who is online?
In total there are 2 users online :: 0 Registered, 0 Hidden and 2 Guests

None

Most users ever online was 53 on Wed Apr 29, 2015 2:12 pm

Latest topics
» NVFC Meeting and Holiday give away!


by NVFC Yesterday at 10:32 pm

» wanted African Cichlids


by African757 Fri Dec 01, 2017 5:41 pm

» Raleigh Aqu Soc Convention Mar 10-12


by finzz Sat Oct 28, 2017 9:26 pm

» RiftNut Intro


by gerald Sat Oct 28, 2017 2:19 pm

» Corydoras "yellowcat"


by finzz Sat Sep 30, 2017 7:44 pm

» Fish can recognize faces


by gerald Wed Sep 27, 2017 10:13 pm

» Click & Fish Aquatics


by Deb Sat Sep 23, 2017 11:16 am

» Acrylic Tank Care


by Deb Tue Sep 05, 2017 8:29 pm

» Help! Oscar is sick Please help me :((((


by gerald Sat Aug 26, 2017 10:14 pm

» Metaframe Alert, Baltimore! - 20 gallon long/$5.00!


by NVFC Sat Aug 19, 2017 8:59 pm

» September Meeting NVFC


by NVFC Sat Aug 19, 2017 8:54 pm

» Breeding pair Electric Blue Acaras


by Liz Fri Jun 30, 2017 7:28 pm

» Seeding help


by NVFC Thu Jun 29, 2017 11:30 pm

» Meeting July 15th


by NVFC Thu Jun 29, 2017 11:17 pm

» Aquarium maintenance support


by gerald Wed May 24, 2017 9:54 am


QUICK HELP!
SHORTCUTS:

How to post a picture.

How to post a video.

Buy, Sell, Trade, Free!

Forgot your password?

The LFS Guide!
Aquarium plants!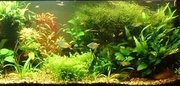 December 2017
Sun
Mon
Tue
Wed
Thu
Fri
Sat

1

2

3

4

5

6

7

8

9

10

11

12

13

14

15

16

17

18

19

20

21

22

23

24

25

26

27

28

29

30

31

Calendar
Angelfish of all kinds!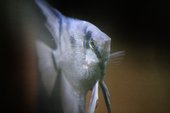 Neolamprologus multifasciatus shelldwellers.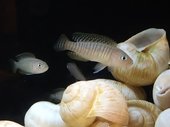 Discus - blue leopard female.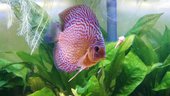 Banjo Catfish - Bunocephalus coracoideus.