Author
Message
rickwt01
CVASMember




Posts

: 1


Join date

: 2014-02-15


Location

: Powhatan Virginia



Subject: Cataracts Sun Feb 16, 2014 9:25 am

---

Hello boys and girls...New on this particular forum, but definitely not new to this hobby. Have had tanks off and on (mostly on..lol) for 30 years. Currently have a 65 long, community tank with gourami, 3 tetra species, silver dollars, assorted wags, a 2 bala sharks. Tank has been up and running without any issues for 2 years now. Water parameters always WNL (current: Ammonia 0, nitrite 0, nitrate 5-10, PH 6.9). I am religious about tank and filter maintenance, and do weekly water changes of 25%, with an occasional 50% if nitrates range up. My tank, like most, is overstocked, however is very well filtered and nitrates have never been allowed to exceed 20ppm. All fish are healthy and happy. I have a concern however, over one of my Bala's. He is a very nice specimen, about 1.5 years old, about 4 inches in length. His left eye appears to have a white spot in the center of his pupil..Is this a cataract. It does not appear to have an effect on his overall health and well being, as he swims, eats and socializes normally. Mostly I'm just curious. Started to notice this about 4 months ago....Any thoughts? Receives a typical diet of tropical flake and freeze dried bloodworms.

Ron
SupportTeam




Posts

: 1054


Join date

: 2012-02-06


Location

: Ohio



Subject: Re: Cataracts Sun Feb 16, 2014 10:42 am

---

Hi Rickwt01,
Happy you found us and so sorry to hear your Bala has an eye issue. If you have a hospital tank, it may be a good idea to separate from the Community and try some Melafix by API. I'm not aware of Cataract issues in fish but I guess possible. I would guess more a possible infection problem though and I would be cautious not to let spread to others.
We have some far more experienced members here that may have some additional info for you though.
Hope it clears up soon and your Bala is okay.
Ron


_________________
I was going to procrastinate today, but I will wait and do it tomorrow.

JohnnyAMH
CVASMember




Posts

: 895


Join date

: 2013-09-17


Location

: Richmond, Va.



Subject: Re: Cataracts Sun Feb 16, 2014 12:40 pm

---

Hey Rickwt01!

Eye problems are something I have dealt  with over the years. My biggest problem has been eye damage in Angelfish.  There are diseases and parasites that can effect the eye. Sorry, but I'm not much help when it comes to meds and stuff like that. My eye damage problem was caused by the sharp edges of my live Blackworm  feeders. Now, I sand them off before using them to prevent eye damage. I have used Melafix with limited success to aid healing...

Good luck with your problem and welcome to the forum...  

_________________

Keep on Fishin'

JohnnyAMH     

~~~ My Aquariums ~~~

55 gal. Planted Community Show Tank

(Swordtails, Neons, Kuhlii Loaches and Bristled Nose Plecos)

30 gal. Bare Bottom Adult Angelfish Tank

20 gal. Bare Bottom Angelfish Breeder Tank

10 gal. Bare Bottom  Angelfish Fry Tank

10 gal. Planted Show Tank

(Guppies and Bristled Nose Plecos)

Deb
Administrator




Posts

: 2006


Join date

: 2012-02-04


Location

: Richmond, VA



Subject: Re: Cataracts Sun Feb 16, 2014 5:13 pm

---

Hi, rickwt.  Welcome to the CVAS forums!  

Here is my two cents.  If the spot has not changed in four months and only affects one eye, then it is more likely to be caused by trauma.  Maybe your bala banged into something, after being startled, or maybe it had a skirmish with another fish.  

In four months, if the entire eye is not cloudy then I would not think it was cataracts, although cataracts are certainly common especially in some families of fish.

Liz
SupportTeam




Posts

: 1214


Join date

: 2012-02-04


Location

: Glen Allen, VA



Subject: Re: Cataracts Sun Feb 16, 2014 7:20 pm

---

Welcome, rickwt01, and I agree that it is likely trauma. I have had personal success using Melafix for this like this that I've noticed on my fish, not having a way to know whether it was an illness of the fish itself or external from trauma.

Like Deb, though, I think at this point it would have "declared itself" as an infection or other worrisome cause, and it may simply be a scar.

Sponsored content






Subject: Re: Cataracts

---
Who is online?
In total there are 4 users online :: 0 Registered, 0 Hidden and 4 Guests

None

Most users ever online was 53 on Wed Apr 29, 2015 2:12 pm

Latest topics
» NVFC Meeting and Holiday give away!


by NVFC Wed Dec 13, 2017 10:32 pm

» wanted African Cichlids


by African757 Fri Dec 01, 2017 5:41 pm

» Raleigh Aqu Soc Convention Mar 10-12


by finzz Sat Oct 28, 2017 9:26 pm

» RiftNut Intro


by gerald Sat Oct 28, 2017 2:19 pm

» Corydoras "yellowcat"


by finzz Sat Sep 30, 2017 7:44 pm

» Fish can recognize faces


by gerald Wed Sep 27, 2017 10:13 pm

» Click & Fish Aquatics


by Deb Sat Sep 23, 2017 11:16 am

» Acrylic Tank Care


by Deb Tue Sep 05, 2017 8:29 pm

» Help! Oscar is sick Please help me :((((


by gerald Sat Aug 26, 2017 10:14 pm

» Metaframe Alert, Baltimore! - 20 gallon long/$5.00!


by NVFC Sat Aug 19, 2017 8:59 pm

» September Meeting NVFC


by NVFC Sat Aug 19, 2017 8:54 pm

» Breeding pair Electric Blue Acaras


by Liz Fri Jun 30, 2017 7:28 pm

» Seeding help


by NVFC Thu Jun 29, 2017 11:30 pm

» Meeting July 15th


by NVFC Thu Jun 29, 2017 11:17 pm

» Aquarium maintenance support


by gerald Wed May 24, 2017 9:54 am


QUICK HELP!
SHORTCUTS:

How to post a picture.

How to post a video.

Buy, Sell, Trade, Free!

Forgot your password?

The LFS Guide!
Aquarium plants!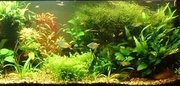 December 2017
Sun
Mon
Tue
Wed
Thu
Fri
Sat

1

2

3

4

5

6

7

8

9

10

11

12

13

14

15

16

17

18

19

20

21

22

23

24

25

26

27

28

29

30

31

Calendar
Angelfish of all kinds!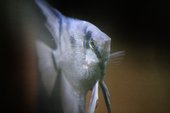 Neolamprologus multifasciatus shelldwellers.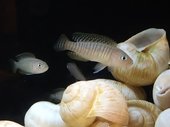 Discus - blue leopard female.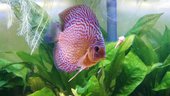 Banjo Catfish - Bunocephalus coracoideus.