Author
Message
gab
CVASMember




Posts

: 12


Join date

: 2012-07-29



Subject: high nitrates Wed Mar 19, 2014 11:31 am

---

First topic message reminder :

I haven't posted for a while so bear with me. I have been fighting nitrates in my freshwater tanks for months now and it's driving me crazy. All three tanks 55 gallon, 125 gallon, and 300 gallon are having issues with nitrates. The 300 gallon is the worst with the nitrates shooting up to 50 or so within a week of a water change. It's a makeshift pond in my garage I set up in July for my overgrown irridescent shark (you can see my previous posts for more about him). It's just him and about 20 minnows in the tank with a Matala Biosteps filter and a 900 gph pump. The first few months all water quality was fine, then the nitrates starting going up. I even resorted to changing the water twice a week to no avail. Nitrates still are up to 40 within a few days. If I wait a week to do a water change, they go even higher. I have well water that I pass through a carbon filter to change the water. The tap water has no nitrates, nitrites, or ammonia. The ammonia, nitrites, and pH of the tank are all fine. I can't figure out what is happening. I've asked a few pet store employees and they have no idea either. I'm thinking of getting some Amquel Plus to see if that helps. Any other ideas?
---
Author
Message
scruiz
CVASMember




Posts

: 185


Join date

: 2014-03-05


Location

: Palmyra, VA



Subject: Re: high nitrates Mon Feb 16, 2015 8:05 pm

---

Deb -- after reviewing the info you posted -- my dates are 2010, so mine are out of date also.  I ordered a new kit and will see when I retest.  It was really strange that every tank I tested was not good.  I have spent a ton of time doing water changes -- especially on my 125 gal -- and water is not cheap where I live.  

What prompted this testing was I am trying to put together a school of cardinal tetras and some of my 2nd batch had died within 24 hours.  The previous batch has no issues.  Same tank that is bare bottom.

Also, I watched a video from API about the specifics of testing for nitrates - shaking is important and following the time requirements :  



That is really good information you found -- thanks!

_________________

Steve Ruiz

------------

My aquarium blogspot

Aquariums: 90, 45, 125, 20 long, Fish Room Racks: 2 x 55 gal  and 2 x 15 gal  and a Fluval Spec V

JohnnyAMH
CVASMember




Posts

: 895


Join date

: 2013-09-17


Location

: Richmond, Va.



Subject: Re: high nitrates Tue Feb 17, 2015 3:04 pm

---

@scruiz wrote:

I just came across this post and I also am having nitrate issues -- only nitrates -- all other parameters are good -- Nitrites, ammonia, ph does vary as expected, KH and GH also is measured with the strips.    However, I am questioning my testing kits now.  I have test strips that read reasonable for nitrates and other parameters. But my API drop test kit reads high nitrates on all my tanks.  I have many tanks with various levels of stocking,  some planted some without plants.  Has anyone seen issues with the test API kits over time -- do the chemicals go stale?  My kit is about 5 years old.  

My water in all tanks is clear and the fish seem healthy and active.  Algae is not a problem.

Could the API drops be the issue?  I saw that JohnnyAMH thought the drops last a long time.
What test kits are best for Nitrates or are others using?

Here's what I wrote,

@JohnnyAMH wrote:


How old is your test kit? I use an API nitrate test kit myself and I have never seen one go bad. I use mine at least once a week on some tank. I do know that the test directions must be followed to the letter to get an accurate reading. I like to hold my test vials up against any white area on my computer monitor to help read my nitrate level.  I am not an expert.  I'm just throwing some stuff out there and in hopes of something or someone will help.

The last NO3 test kit I purchased was late last fall. The lot number and expiration date is printed clearly above the label on the top of each bottle. This API kit has an expiration date of 05/2019. That's about five years. I use a couple of kits a year. I don't suggested that anyone use any product pass its expiration date. I think it's a very bad idea. I have never had one of my test kits go bad. Everyone has their way, that works for them. But I do feel test directions should be followed to the letter. I use the API NO3 kit to track my Nitrate levels. I prefer it over the test strips...

_________________

Keep on Fishin'

JohnnyAMH     

~~~ My Aquariums ~~~

55 gal. Planted Community Show Tank

(Swordtails, Neons, Kuhlii Loaches and Bristled Nose Plecos)

30 gal. Bare Bottom Adult Angelfish Tank

20 gal. Bare Bottom Angelfish Breeder Tank

10 gal. Bare Bottom  Angelfish Fry Tank

10 gal. Planted Show Tank

(Guppies and Bristled Nose Plecos)

Sponsored content






Subject: Re: high nitrates

---
Who is online?
In total there is 1 user online :: 0 Registered, 0 Hidden and 1 Guest :: 1 Bot

None

Most users ever online was 53 on Wed Apr 29, 2015 2:12 pm

Latest topics
» Raleigh Aqu Soc Convention Mar 10-12


by finzz Sat Oct 28, 2017 9:26 pm

» RiftNut Intro


by gerald Sat Oct 28, 2017 2:19 pm

» Corydoras "yellowcat"


by finzz Sat Sep 30, 2017 7:44 pm

» Fish can recognize faces


by gerald Wed Sep 27, 2017 10:13 pm

» Click & Fish Aquatics


by Deb Sat Sep 23, 2017 11:16 am

» Acrylic Tank Care


by Deb Tue Sep 05, 2017 8:29 pm

» Help! Oscar is sick Please help me :((((


by gerald Sat Aug 26, 2017 10:14 pm

» Metaframe Alert, Baltimore! - 20 gallon long/$5.00!


by NVFC Sat Aug 19, 2017 8:59 pm

» September Meeting NVFC


by NVFC Sat Aug 19, 2017 8:54 pm

» JBJ 30g rimless tank plus stand


by Liz Mon Jul 17, 2017 12:45 pm

» Breeding pair Electric Blue Acaras


by Liz Fri Jun 30, 2017 7:28 pm

» Seeding help


by NVFC Thu Jun 29, 2017 11:30 pm

» Meeting July 15th


by NVFC Thu Jun 29, 2017 11:17 pm

» Aquarium maintenance support


by gerald Wed May 24, 2017 9:54 am

» Angel Fish eggs


by DLW Wed May 24, 2017 9:11 am


QUICK HELP!
SHORTCUTS:

How to post a picture.

How to post a video.

Buy, Sell, Trade, Free!

Forgot your password?

The LFS Guide!
Aquarium plants!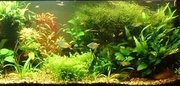 November 2017
Sun
Mon
Tue
Wed
Thu
Fri
Sat

1

2

3

4

5

6

7

8

9

10

11

12

13

14

15

16

17

18

19

20

21

22

23

24

25

26

27

28

29

30

Calendar
Angelfish of all kinds!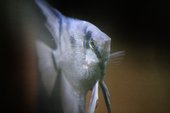 Neolamprologus multifasciatus shelldwellers.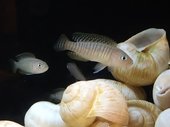 Discus - blue leopard female.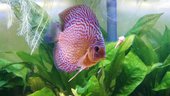 Banjo Catfish - Bunocephalus coracoideus.