Author
Message
Ben
CVASMember




Posts

: 461


Join date

: 2012-02-03


Location

: Richmond, VA


Deb
Administrator




Posts

: 2006


Join date

: 2012-02-04


Location

: Richmond, VA



Subject: Re: Driftwood Aquatics Mon Feb 27, 2012 1:29 am

---

Driftwood Aquatics: A view into the shop from the front door.Driftwood Aquatics

in Tappahannock is a great little aquarium store which is now also a full line pet store. It's well worth the trip from Richmond and over the last two years or so I have been there three times.

The storefront is on a main street and has a seashore theme, using driftwood and other seaside decor to attract attention. As you enter the first thing you will notice is the humidity. It's a small store and a lot of aquariums have been fitted into this small space so be prepared to take off your jacket - it's humid.

That said, you will soon forget about the humidity as you begin the tour of the shop and browse each set-up. All of the aquariums have much to offer and a careful look into each will bring many happy surprises. For such a small shop there is a great diversity of life in those many tanks. Characins and cyprinids are represented very well with many species that you don't see every day. They carry cichlids from two continents but cichlids are not the main focus of the shop so only so many tanks are devoted to them. Angelfish and Corydoras catfish can be found in many of the tanks, and some of the corys are quite unusual. I found C. napoensis and Rio Ucayali C. trilineatus on one trip and I was told that if there was any specific cory I wanted, to call a couple weeks ahead of my visit and they would try to get them for me. I never took advantage of this offer, so I can't comment on the follow-through.

In addition to the fish, there is a good selection of aquarium plants and many of the tanks are set-up with plants and decor in naturalistic settings. Depending on the day and time of year the offerings may be different in every tank. No display is static, from what I've seen.

All of the above applies to freshwater. The saltwater displays didn't catch my eye so I can't comment on those but the goldfish were impressive. Their website goes into detail regarding how many gallons and what supplies they carry for each kind of set-up - fresh, salt, or pond.

DA

is a family owned store with the owners on the premises ready and willing to help you with anything you may need. They are willing to order anything for you, and you only need to ask to see the extensive catalog from their supplier(s). Honestly, I can't think of a single bad thing to say about this store except that it's small. The shop is easy to find as you enter Tappahannock on the main street and parking is around to the side.

Tappahannock is an interesting destination for its history and the antiques shops. Lowery's famous Seafood Restaurant is a favorite with my husband and me and Java Jack's is one of the best coffee shops around, with great food, too.

KGTropicals
CVASMember




Posts

: 135


Join date

: 2012-02-12


Location

: King George Va



Subject: Re: Driftwood Aquatics Thu Aug 01, 2013 8:05 pm

---

I just wanted to make everyone aware that we had a customer come into our store today and told us there was a devastating fire at Driftwood Aquatics the pretty much destroyed the entire front section of the building which houses there fish department. We were told that it was a total loss in the fish section and the only animal that survived (in the fish section) is Gordan the tortoise. According to an article I found online no one (human) was hurt in the fire. This is all the info I know.
Being in the business ourselves and admiring the small mom and pop pet shops that have been in business for decades this was very sad news for Lisa and I as I'm sure it is for you. It breaks my heart to see someones years of hard work (believe me its hard work) literally go up in smoke. I know first hand the amount of hours, money, hard work and sleepless nights that go into setting up and operating a business like there's and it is gut wrenching to think of losing all of it in one night. Its a very sad day for the Va aquatic community.



Deb
Administrator




Posts

: 2006


Join date

: 2012-02-04


Location

: Richmond, VA



Subject: Re: Driftwood Aquatics Thu Aug 01, 2013 8:25 pm

---

What a terrible thing to happen!

 DA

was one of my favorite stores and Tappahannock a favorite destination.

 

I am SO glad the tortoise survived.

  He is totally awesome!

I know you can empathize with them, John.  Thanks for the report.  

Here is a little more:  

RealRadio804.com wrote:

Fire at Driftwood Aquatics Pet Store
July 30, 2013 - By Brooks

The Tappahannock-Essex Volunteer Fire Department answered a fire call last night to 416 Church Lane in Tappahannock. The site of the Driftwood Aquatics Pet Store in Tappahannock.  When firemen arrived they encountered heavy smoke coming from the roof and requested mutual aid from Richmond County.  The fire was held to the front half of the store. The store was one of three in a building including a barber shop and Rednex Sporting goods. Request for aerial trucks were made to Kilmarnock and Hanover but were cancelled after the fire was brought under control.

Ron
SupportTeam




Posts

: 1055


Join date

: 2012-02-06


Location

: Ohio



Subject: Re: Driftwood Aquatics Thu Aug 01, 2013 11:00 pm

---

Wow, so sorry to hear this. I too feel the pain of small business owners loss. I was one myself awhile ago. Glad to hear no one was injured, and sure hope the owners are able to rebuild. Our hobby desperately needs these types of stores. The big boxes have really hurt our ability to have good advice, and hard to find items and livestock.


_________________
I was going to procrastinate today, but I will wait and do it tomorrow.

Deb
Administrator




Posts

: 2006


Join date

: 2012-02-04


Location

: Richmond, VA


Sponsored content






Subject: Re: Driftwood Aquatics

---
Who is online?
In total there is 1 user online :: 0 Registered, 0 Hidden and 1 Guest

None

Most users ever online was 53 on Wed Apr 29, 2015 2:12 pm

Latest topics
» Merry Christmas


by Ron Yesterday at 1:51 am

» NVFC Meeting and Holiday give away!


by NVFC Wed Dec 13, 2017 10:32 pm

» wanted African Cichlids


by African757 Fri Dec 01, 2017 5:41 pm

» Raleigh Aqu Soc Convention Mar 10-12


by finzz Sat Oct 28, 2017 9:26 pm

» RiftNut Intro


by gerald Sat Oct 28, 2017 2:19 pm

» Corydoras "yellowcat"


by finzz Sat Sep 30, 2017 7:44 pm

» Fish can recognize faces


by gerald Wed Sep 27, 2017 10:13 pm

» Click & Fish Aquatics


by Deb Sat Sep 23, 2017 11:16 am

» Acrylic Tank Care


by Deb Tue Sep 05, 2017 8:29 pm

» Help! Oscar is sick Please help me :((((


by gerald Sat Aug 26, 2017 10:14 pm

» Metaframe Alert, Baltimore! - 20 gallon long/$5.00!


by NVFC Sat Aug 19, 2017 8:59 pm

» September Meeting NVFC


by NVFC Sat Aug 19, 2017 8:54 pm

» Breeding pair Electric Blue Acaras


by Liz Fri Jun 30, 2017 7:28 pm

» Seeding help


by NVFC Thu Jun 29, 2017 11:30 pm

» Meeting July 15th


by NVFC Thu Jun 29, 2017 11:17 pm


QUICK HELP!
SHORTCUTS:

How to post a picture.

How to post a video.

Buy, Sell, Trade, Free!

Forgot your password?

The LFS Guide!
Aquarium plants!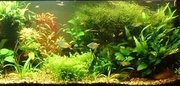 December 2017
Sun
Mon
Tue
Wed
Thu
Fri
Sat

1

2

3

4

5

6

7

8

9

10

11

12

13

14

15

16

17

18

19

20

21

22

23

24

25

26

27

28

29

30

31

Calendar
Angelfish of all kinds!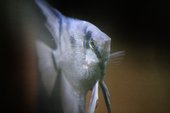 Neolamprologus multifasciatus shelldwellers.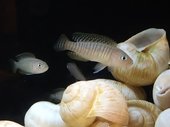 Discus - blue leopard female.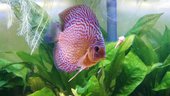 Banjo Catfish - Bunocephalus coracoideus.