Author
Message
Nick_B
CVASMember




Posts

: 224


Join date

: 2014-03-04


Location

: Goode, VA



Subject: Repaired Glass Top Tue Jul 01, 2014 11:47 pm

---

Just a quick note about a local glass shop that, I think, did a great job for me.  Last night, I was doing a PWC on my 29g Oceanic.  I had taken the top off, which was separated into two pieces.  The old hinge had broken after 20+ years and I had not put together the pieces with the new hinge strip.  Anyway, I bumped into the bucket holding the pieces and the back piece broke beyond usability.  Not even duck tape could resurrect it.

I asked my wife to run the broken piece by Cooke's Glass Cooke's Glass today to see if they could duplicate it.  Within 10 minutes, my wife was walking out with a new replacement piece and they even put the back plastic material back on.  It looked identical to the old Oceanic glass, frosted and smooth, seamed edges. I'm posting a picture of the new one.

The hardest part was putting the piece into the other side of the hinge. I enlisted the aid of my wife, and using a hair-dryer to heat the plastic material, the new piece of glass fit right in.

Maybe this wasn't such a quick note. BTW, they charged $11.00 which I felt really good about.

_________________

  My Fish List

In theory, there is no difference between practice and theory.  But, in practice there is.  

Deb
Administrator




Posts

: 1996


Join date

: 2012-02-04


Location

: Richmond, VA



Subject: Re: Repaired Glass Top Fri Jul 04, 2014 4:14 pm

---

This worked out for you really well!  The price seems about right, to me.  When I needed an odd-size glass top for one side of my 55, Hart Glass, a local business in Richmond, offered me a choice of three thicknesses.  The piece was ready by noon that day and they charged me less than $10.  Since then, I've had other pieces of glass cut and the edges smoothed for similar prices.  

What I like about your story is how you figured out a way to get the glass into the hinge.  I took my whole Versa-top to the glass shop for a vertical cut and was told they could not cut through the plastic/vinyl hinge.  They tried to take the glass panels out to cut them separately, but could not get them out!

JohnnyAMH
CVASMember




Posts

: 895


Join date

: 2013-09-17


Location

: Richmond, Va.



Subject: Re: Repaired Glass Top Fri Jul 04, 2014 5:02 pm

---

I love some of my older equipment like my full Versa-tops hoods. Keeping them in them in good repair can be challenging. Thanks for posting...  

_________________

Keep on Fishin'

JohnnyAMH     

~~~ My Aquariums ~~~

55 gal. Planted Angelfish Show Tank

(Angelfish, Guppies, Neons and Bristled Nose Plecos)

30 gal. Bare Bottom Angelfish Growout Tank

20 gal. Bare Bottom Angelfish Breeder Tank

10 gal. Bare Bottom  Angelfish Growout Tank

10 gal. Planted Bristled Nose Plecos and Guppy Show Tank

(Guppies, Bristled Nose Plecos and kuhli Loaches)

Sponsored content






Subject: Re: Repaired Glass Top

---
Who is online?
In total there is 1 user online :: 0 Registered, 0 Hidden and 1 Guest

None

Most users ever online was 53 on Wed Apr 29, 2015 2:12 pm

Latest topics
» Help! Oscar is sick Please help me :((((


by gerald Thu May 25, 2017 10:32 am

» Breeding pair Electric Blue Acaras


by Liz Thu May 25, 2017 9:55 am

» Aquarium maintenance support


by gerald Wed May 24, 2017 9:54 am

» Angel Fish eggs


by DLW Wed May 24, 2017 9:11 am

» Meeting June 10th - Northern Virginia Fish Club


by NVFC Tue May 23, 2017 8:39 pm

» Fish for Sale featured in Marquee.


by NVFC Tue May 23, 2017 8:35 pm

» Making a hard choice - ICH


by gerald Thu May 18, 2017 9:15 pm

» [LF] Malaysian Trumpet Snails


by locked31 Wed May 17, 2017 11:01 am

» 36" T-5 Freshwater Aquarium Lighting (x3) - $60 (West End)


by Jonesab Sun May 07, 2017 11:02 am

» CO2 setup


by DLW Mon May 01, 2017 7:11 am

» Hello from Lynchburg! And asking for seeding help


by naturallyeclectik Fri Apr 28, 2017 8:35 pm

» Petco's $1 per gallon sale is going on now 'til April 29.


by cholt Fri Apr 28, 2017 7:10 pm

» Seeding help


by naturallyeclectik Tue Apr 25, 2017 1:20 pm

» James River Aquarium Society (JRAS) April 2017 Meeting.


by Deb Mon Apr 24, 2017 6:37 pm

» 40g Breeder build


by cholt Sun Apr 23, 2017 6:30 pm


QUICK HELP!
SHORTCUTS:

How to post a picture.

How to post a video.

Buy, Sell, Trade, Free!

Forgot your password?

The LFS Guide!
Aquarium plants!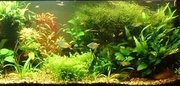 June 2017
Sun
Mon
Tue
Wed
Thu
Fri
Sat

1

2

3

4

5

6

7

8

9

10

11

12

13

14

15

16

17

18

19

20

21

22

23

24

25

26

27

28

29

30

Calendar
Angelfish of all kinds!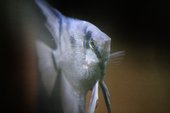 Neolamprologus multifasciatus shelldwellers.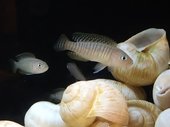 Discus - blue leopard female.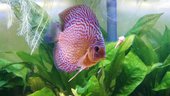 Banjo Catfish - Bunocephalus coracoideus.