It's time for a photo update of my 75 gallon catfish tank!  
Recently, a group of
Aspidoras spilotus
juveniles were added.  
Because they're so young, I've been giving them extra food which all of the fish seem to be enjoying!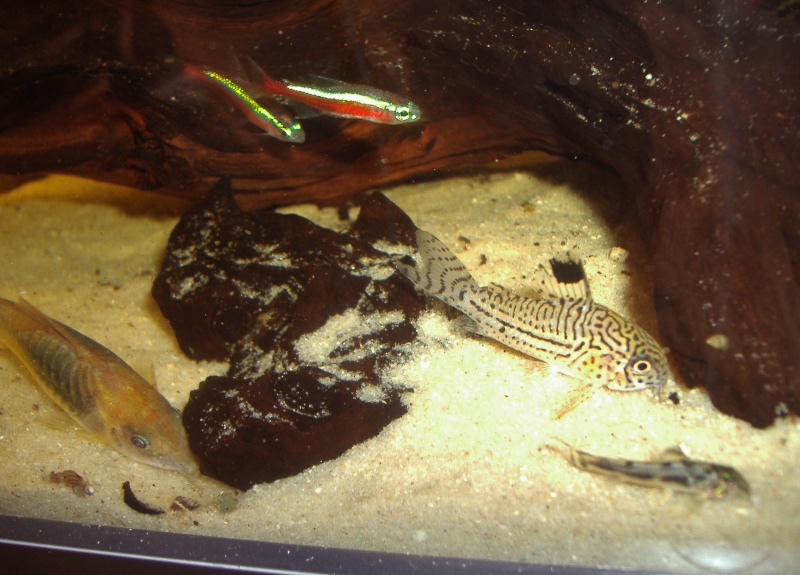 It's a real race to see who gets there first.  
Catfish left to right:
Corydoras
cf.
aeneus
,
Corydoras trilineatus
, and
Aspidoras spilotus
, with cardinal tetras swimming above.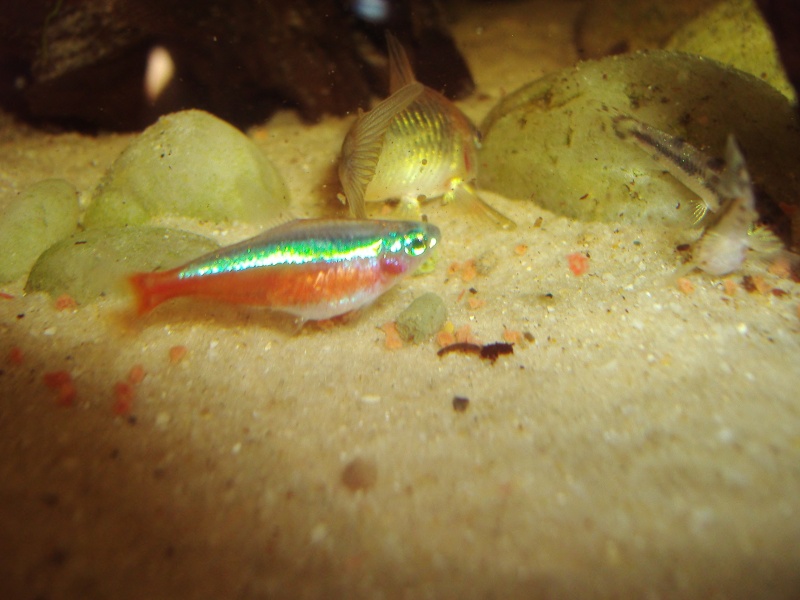 One of the cards drops down closer to the action.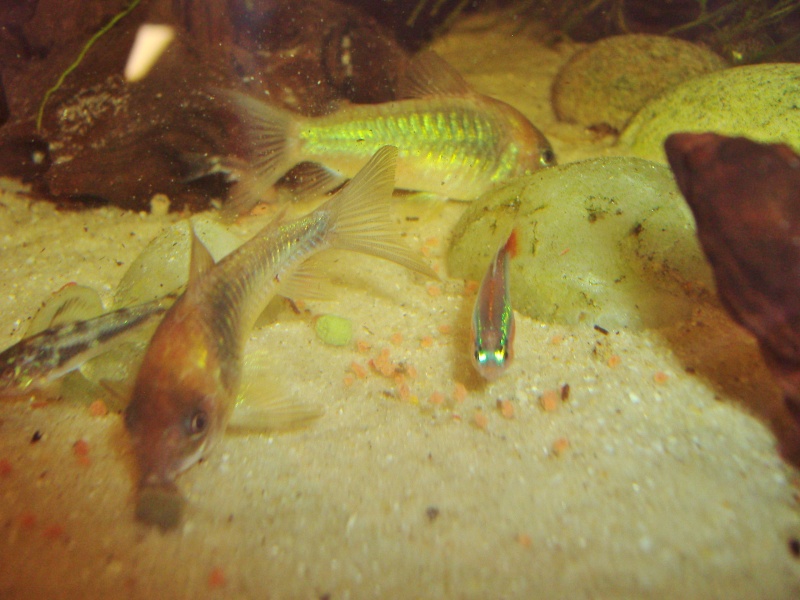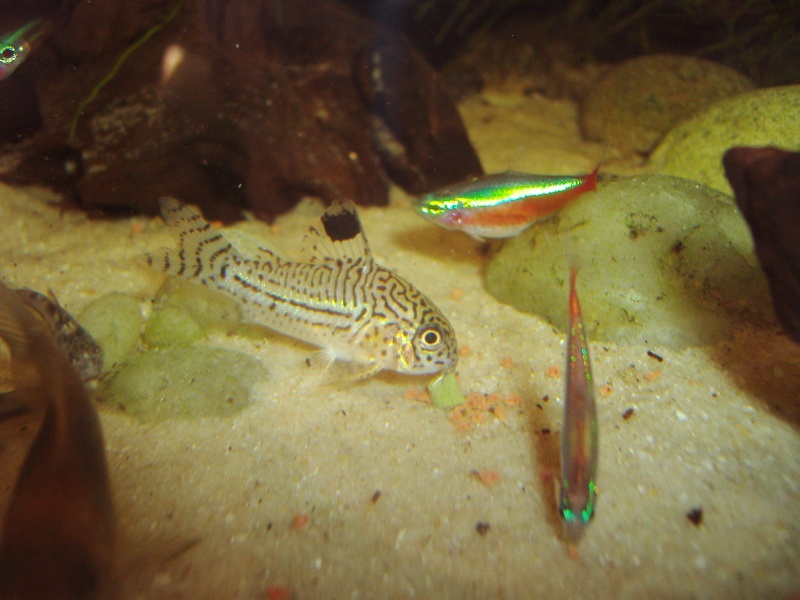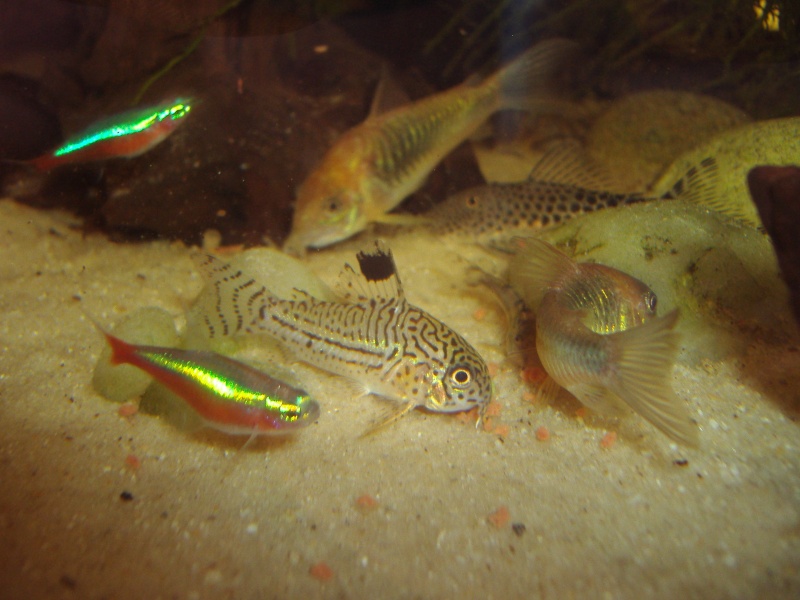 ... As more join into the fray!  
Note the spotted rubbernose
Chaetostoma
cf.
milesi
coming in from the right.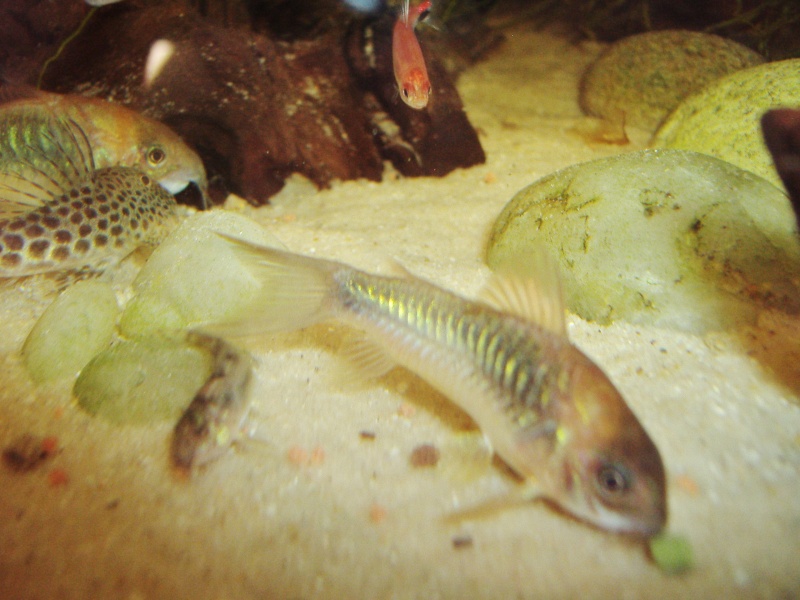 Two cf. aeneus, the rubbernose, the small spilotus, and one ruby red tetra,
Axelrodia riesei
.  
They are a really rich red, in the right setting.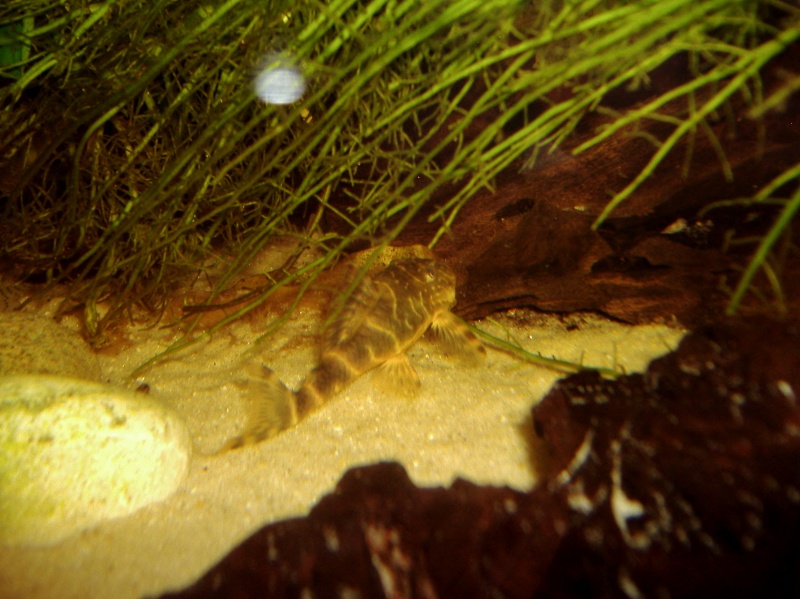 One of eight
Panaqolus maccus
catfish, also called clown plecos.

Last but not least is one of the banjo catfish.  There are two species of banjos in this tank - this one is
Bunocephalus colombianus
. They like to stay buried and this is about as "out" as they get!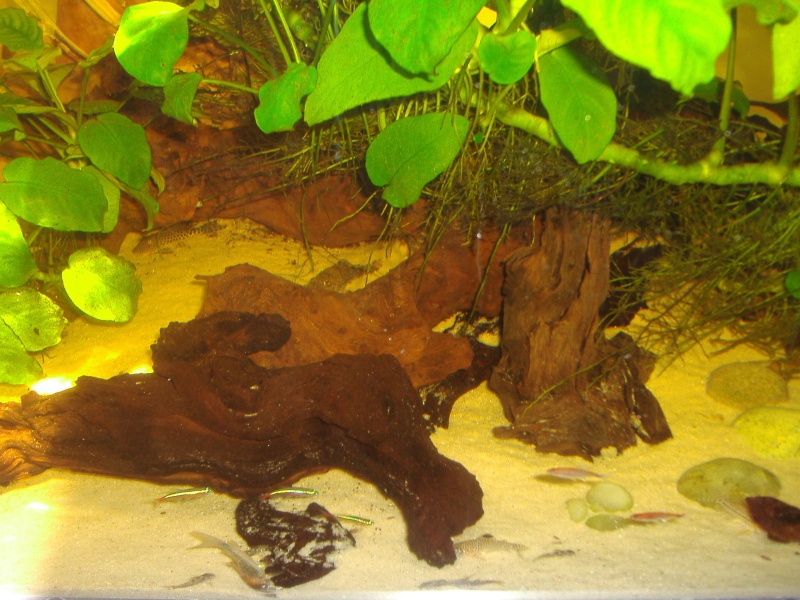 Here is the mid-section in a pull-back view.  
I really enjoy watching this tank!