| | |
| --- | --- |
| want to add a few fish to my tanks. CA/SA and Angelfish | |

Author
Message
cichlidshane
CVASMember




Posts

: 12


Join date

: 2013-02-11


Location

: fredericksburg VA 22408



Subject: want to add a few fish to my tanks. CA/SA and Angelfish Sun Feb 01, 2015 2:58 pm

---

All,

Been awhile since I was on here but I have two tanks that I want to add some fish to. One is a 125g and the other a 75g. I am looking for two-three pairs for the 125g. I would like fish that have paired off. I would like a Pair of Koi and Golden and if possible I would consider the pearl white angelfish. I prefer non-veil or veil tail. Please no super veil tails. I just don't like the droopy fins and they seem to swim funny. That's just me. I know many like them

Now for my new CA/SA tank. I have had a 75g going for over a year and used it to home my extra females from my Mbuna tank. I want to convert it not to a CA/SA tank. I do not want huge fish12-20 inch

. I would like to stay with 3-10 inch with most fish being around 6-7in or below. Below is some fish that I think would work together and wouldn't get to big. I will be upgrading my hap tank to 200+ later next year so that will allow me to move the SA/CA to the 125g. If you have any of the angels above or the fish below let me know. Also, I am new to CA/SA fish so if you have or know of a fish that's better or a fish I should remove from my list please let me know. Thanks for any help.

1. Hypselecara temporalis AKA Chocolate cichlid SA

2. Herotilapia multispinosa AKA Rainbow cichlid CA

3. HEROS NOTATUS AKA Severum SA

4. Heros spurius

5. H. severus aka banded

6. Thorichthys meeki AKA Firemouth

7. Cichlasoma bocourti CA

8. Chuco Microphthalmus

9. Cryptoheros Cutteri aka cutter / blue eye

10. Centrarchus Flier cichlid CA

11. Cryptoheros nanoluteus aka Yellow dwarf

12. Oblongum rare

13. Cryptoheros sajica

14. Thorichthys Pasiones sorta like a firemouth

Shane

JohnnyAMH
CVASMember




Posts

: 895


Join date

: 2013-09-17


Location

: Richmond, Va.



Subject: Re: want to add a few fish to my tanks. CA/SA and Angelfish Mon Feb 02, 2015 9:58 am

---

Welcome back. I'll address the Angelfish portion of your post with my opinion, in particular your seeking three pair. Buying pairs is a possible route to get instant gratification but pairs don't come with guarantees. Another consideration is that proven pairs can be older fish. I would avoid those.  They may not have as many reproductive days ahead of them as behind them.  That means no fry or mating behavior to observe. Acquiring proven pairs can also be expensive. I have seen people pay ridiculous prices for pairs of some varieties when purchased online and shipping cost are added.  Sometimes we do have to pay extra for what we want.

A very common approach is to purchase enough young fish to have a high likelihood of producing the number of pairs you desire.  When I'm trying to develop pairs I use at least three or four fish for every pair I desire. I raise the fish for about six to nine months until they mature.  That being said, not everyone does things the same way.

That includes preference of fins. I totally agree with you. I don't like droopy fins or fish that swim funny.  The cause of the majority of bent droopy fins is environmental and not genetic.  Superveils are very susceptible to fin damage but grown in good conditions can be beautiful.  Good luck finding the pairs you desire. I have purchased and made some good trades from our members…

_________________

Keep on Fishin'

JohnnyAMH     

~~~ My Aquariums ~~~

55 gal. Planted Community Show Tank

(Swordtails, Neons, Kuhlii Loaches and Bristled Nose Plecos)

30 gal. Bare Bottom Adult Angelfish Tank

20 gal. Bare Bottom Angelfish Breeder Tank

10 gal. Bare Bottom  Angelfish Fry Tank

10 gal. Planted Show Tank

(Guppies and Bristled Nose Plecos)



Last edited by JohnnyAMH on Tue Feb 03, 2015 10:12 am; edited 1 time in total

gerald
CVASMember




Posts

: 506


Join date

: 2012-11-29


Location

: Wake Forest, NC



Subject: Re: want to add a few fish to my tanks. CA/SA and Angelfish Mon Feb 02, 2015 10:19 am

---

Chocolate cichlid, Thorichthys species (maculipinnis, ellioti, aureum in addition to those you listed), and centrarchus are some of my favorites. I also really like Aequidens (patricki, metae, etc), keyholes, Geophagus, Acarichthys, Biotodoma, Acaronia, ...

With the convict-clan (sajica, cutteri, red-points, etc) make sure you can tell them apart if you're mixing them. You might get hybrids if the "right" male is bullied by a more dominant male of the "wrong" species. I would probably keep just one species from each genus per tank to reduce the risk of hybrids and also aggression. They're most likely to fight with similar-looking species.

Beave
CVASMember




Posts

: 24


Join date

: 2015-01-12


Location

: Fredericksburg Va



Subject: Re: want to add a few fish to my tanks. CA/SA and Angelfish Mon Feb 02, 2015 2:39 pm

---

H. severus (aka banded) can either be peaceful or they can be vicious all depends on the individual fish. and a pair would rule a 75 gallon especially if they spawn. I have a wild pair in a 150 and they pretty much rule the tank at roughly 10 inches. the are housed with a HUGE male golden angel 5 silver dollars and a sailfin pleco and they are pretty good not to rough as far as bullying goes. I had a large male years ago that killed or nearly killed anything I put in with it including a 24 inch arowana and that was in a 125

Sponsored content






Subject: Re: want to add a few fish to my tanks. CA/SA and Angelfish

---

| | |
| --- | --- |
| want to add a few fish to my tanks. CA/SA and Angelfish | |
Who is online?
In total there is 1 user online :: 0 Registered, 0 Hidden and 1 Guest :: 1 Bot

None

Most users ever online was 53 on Wed Apr 29, 2015 2:12 pm

Latest topics
» Corydoras "yellowcat"


by finzz Sat Sep 30, 2017 7:44 pm

» Raleigh Aqu Soc Convention Mar 10-12


by finzz Thu Sep 28, 2017 4:52 am

» RiftNut Intro


by gerald Wed Sep 27, 2017 10:25 pm

» Fish can recognize faces


by gerald Wed Sep 27, 2017 10:13 pm

» Click & Fish Aquatics


by Deb Sat Sep 23, 2017 11:16 am

» Acrylic Tank Care


by Deb Tue Sep 05, 2017 8:29 pm

» Help! Oscar is sick Please help me :((((


by gerald Sat Aug 26, 2017 10:14 pm

» Metaframe Alert, Baltimore! - 20 gallon long/$5.00!


by NVFC Sat Aug 19, 2017 8:59 pm

» September Meeting NVFC


by NVFC Sat Aug 19, 2017 8:54 pm

» JBJ 30g rimless tank plus stand


by Liz Mon Jul 17, 2017 12:45 pm

» Breeding pair Electric Blue Acaras


by Liz Fri Jun 30, 2017 7:28 pm

» Seeding help


by NVFC Thu Jun 29, 2017 11:30 pm

» Meeting July 15th


by NVFC Thu Jun 29, 2017 11:17 pm

» Aquarium maintenance support


by gerald Wed May 24, 2017 9:54 am

» Angel Fish eggs


by DLW Wed May 24, 2017 9:11 am


QUICK HELP!
SHORTCUTS:

How to post a picture.

How to post a video.

Buy, Sell, Trade, Free!

Forgot your password?

The LFS Guide!
Aquarium plants!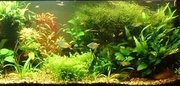 October 2017
Sun
Mon
Tue
Wed
Thu
Fri
Sat

1

2

3

4

5

6

7

8

9

10

11

12

13

14

15

16

17

18

19

20

21

22

23

24

25

26

27

28

29

30

31

Calendar
Angelfish of all kinds!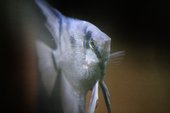 Neolamprologus multifasciatus shelldwellers.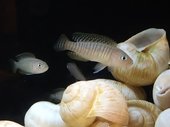 Discus - blue leopard female.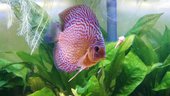 Banjo Catfish - Bunocephalus coracoideus.