Hello everyone! Hope everyone is doing well. As always I'm here with some rare Angels again

. All the fish offered here are breeder quality. They all have albino siblings. This offer can't get any better than this.
I'm selling in package of 5 for $25 plus 1 extra and some food.  All the fish offered for sale are all quater size and hold at least 1 dark gene. If you like dark colored Angels now is your chance to get your hands on some rare ones  

. Oh! I forgot to mention some of these also have the wide fin trait.
Phenotype
1 Smokey lace leopard Standard tail
1 Smokey lace leopard veil tail
1 Smokey turquoise blushing Standard tail
1 Smokey turquoise blushing veil tail
1 Black ghost Standard tail
1 Turquoise blushing standard tale
Black ghost
Front 2 are smokey turquoise blushing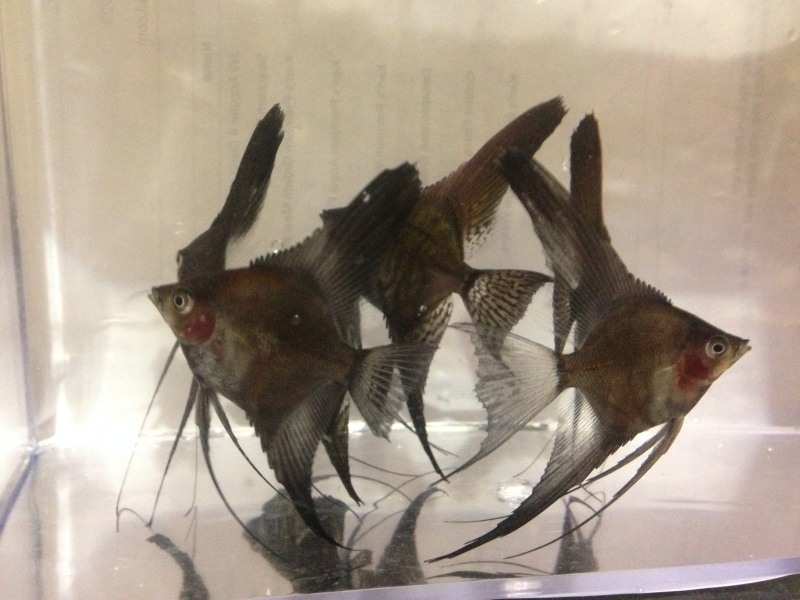 Middle one is Smokey lace clown leopard (I think :0)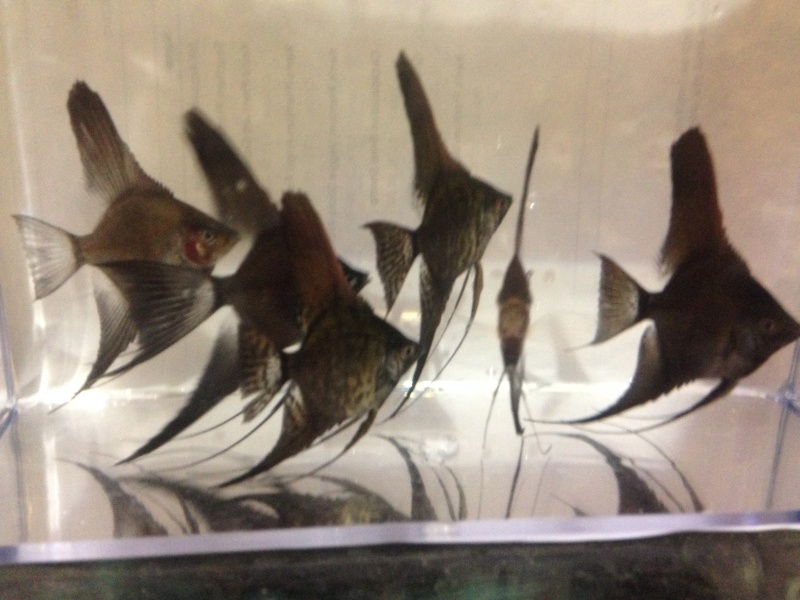 Took this pic before I caught the last 2 >.>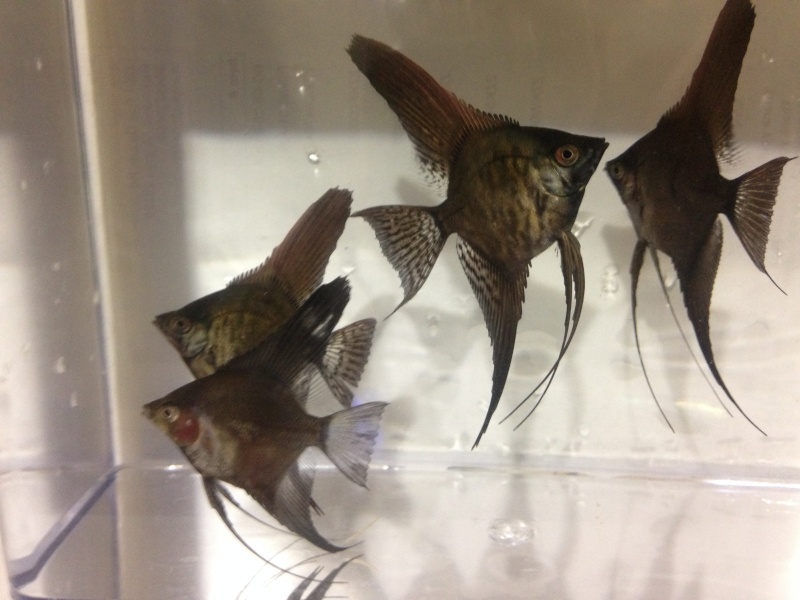 video-
pic of the parents (left is dad and right one is mom)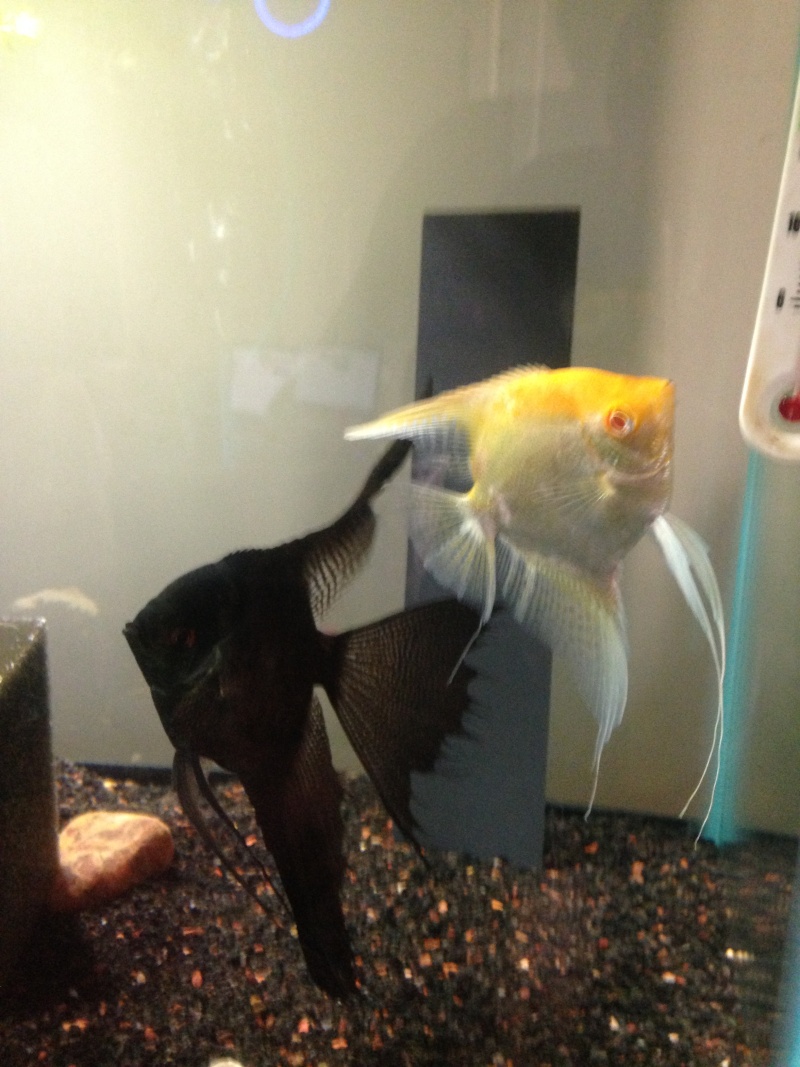 PS-I have different types than the ones being offered if interested pm me