Author
Message
Ron
SupportTeam




Posts

: 1054


Join date

: 2012-02-06


Location

: Ohio



Subject: MOVING and need advice Sun Mar 22, 2015 2:31 pm

---

Hi all, so sorry for not being on the Forum regularly but last couple months have been a whirlwind for my wife and I. She has had major surgery, and is recuperating now but will be a long process. My sister has had a 3rd reoccurrence with cancer and is very ill, and my daughter with 3 kids broke her ankle through two bones and just had surgery and  facing more. Because my sister and daughter needs help my wife and I have chosen to move back to Ohio. My dilemma is not wanting to sell my 90, 75, 55, nor 37 gallon tanks but crating and paying movers may dictate I do so. I'm moving a little over 500 miles and wondering if any of you have experience in long haul moves with your fish? I have finally gotten my Peacocks to point where displaying amazing colors and size, as well as some Red Top Angels, and Blue Pinoy angels that I truly don't want to part with but may have to. Any ideas???
While this last statement belongs more in the For Sale column, I would consider selling fish to any of you who offered a fair price.
I have Peacocks/Haps ranging from 4" to 6" all males; German Red, Bi-Color, Sulphur Head, Dragon Blood, Odd Blotch, Sunshine, Azurias, Yellow Blaze, Electric Blue,
3 Feather Fin Cats 5", Albino Bushynose Pleco's and Chocolate Brown Bushynose Pleco's

Red Top angels ,Blue Silver Angels, Half Black Angels, Silver Angels, Koi Angels, Black Lace Angels, Various Cories, Rummy Nose Tetras, Red Serpaes, Bamboo Shrimp, Amano Shrimp

I also have some Mbunas that I picked up from DL Lawrence that I will consider giving ALL Only to a CVAC Member who will give them a god home and care.. I promised him when he gave to me that I would not list them for sale as he had given them to me in that faith.

I am not pricing, and not looking to make a profit nut will sell under retail but please don't be insulting with offers. Nothing reasonable will be refused.

Again if you have any good ideas on how to ship rather than my selling please let me know
Sure enjoyed all of you and I although out of State will still pop in and stay in touch.

PM me if interested in any fish and what you feel would be fair
Ron


_________________
I was going to procrastinate today, but I will wait and do it tomorrow.

JohnnyAMH
CVASMember




Posts

: 895


Join date

: 2013-09-17


Location

: Richmond, Va.



Subject: Re: MOVING and need advice Mon Mar 23, 2015 12:42 am

---

No need to apologize Ron. I'm so sorry to hear of you and yours circumstances. You have been a good guy. You have an amazing collection of fish. I have enjoyed the pictures of your tanks, post and your presence here. Thanks for informing me about CVAC and inviting me to join. With a collection as large as yours I can only imagine what an undertaking this will be. But if anyone can do it, you can.

GOD Bless and GOD Speed...

_________________

Keep on Fishin'

JohnnyAMH     

~~~ My Aquariums ~~~

55 gal. Planted Community Show Tank

(Swordtails, Neons, Kuhlii Loaches and Bristled Nose Plecos)

30 gal. Bare Bottom Adult Angelfish Tank

20 gal. Bare Bottom Angelfish Breeder Tank

10 gal. Bare Bottom  Angelfish Fry Tank

10 gal. Planted Show Tank

(Guppies and Bristled Nose Plecos)

Nick_B
CVASMember




Posts

: 224


Join date

: 2014-03-04


Location

: Goode, VA



Subject: Re: MOVING and need advice Tue Mar 24, 2015 1:43 am

---

PM sent

_________________

  My Fish List

In theory, there is no difference between practice and theory.  But, in practice there is.  

Deb
Administrator




Posts

: 2006


Join date

: 2012-02-04


Location

: Richmond, VA



Subject: Re: MOVING and need advice Tue Mar 24, 2015 7:09 pm

---

Hi, Ron, I've been in NY for the last few days and off the forum until today.  Just read your news and am so sorry to hear that you are going to move!  Of course we will miss you but it sounds like moving is the best option for the situation.  I hope Marty's recovery will go well and that she will make as full a recovery as is possible.  What a lot of troubles to come all at once!

Will send pm.

Ron
SupportTeam




Posts

: 1054


Join date

: 2012-02-06


Location

: Ohio



Subject: Re: MOVING and need advice Wed Mar 25, 2015 12:05 am

---

Thanks Deb, quite a mess, I have faith that everyone is going to be alright, but I need to be there for my family and for Marty, and it is hard. I appreciate the warm thoughts though, and hoping we all can stay in touch. We really have a great Forum and great members.


_________________
I was going to procrastinate today, but I will wait and do it tomorrow.

scruiz
CVASMember




Posts

: 185


Join date

: 2014-03-05


Location

: Palmyra, VA



Subject: Re: MOVING and need advice Fri Mar 27, 2015 11:31 am

---

Ron;

We have met a couple times and I have always enjoyed and welcomed your feedback and suggestions. So much experience!

Best wishes and thoughts for your situation. I moved down here from NY back in 2010 and I sold everything, including the fish, except one odd sized tank.  Very sad after building them up. Aquariums take time and effort to get them as you want them. After moving, I replaced aquariums that fit into my new home and I finally got my 6' tank.  

For your situation, I have room for the tetras and shrimp if you don't have homes for them.  I am full with Mbuna and no room for the Peacocks or angels.

I enjoyed meeting you and wish you and your family all the best.

_________________

Steve Ruiz

------------

My aquarium blogspot

Aquariums: 90, 45, 125, 20 long, Fish Room Racks: 2 x 55 gal  and 2 x 15 gal  and a Fluval Spec V

Deb
Administrator




Posts

: 2006


Join date

: 2012-02-04


Location

: Richmond, VA



Subject: Re: MOVING and need advice Sat Mar 28, 2015 9:09 am

---

Ron, a big moving thread was posted on Planet Catfish recently.  I found it and posted the post that seems relevant to your move.  Hope it helps.  The link to the entire thread is shown at the end of the quoted part.  

HTH

krazyGeoff of Planet Catfish wrote:



I recently moved my house and fish room 50+ tanks, and fish 500? About 350 miles.
The largest fish was about 13" , so nothing like you have.

Initially I was negotiating with my LFS for temporary storage, but the reality is they did not have the space, especially since my fish room is bigger than most LFS over here.

Temporary storage of the fish also means that you have to move the fish 2 times!

I did it in 3 parts.
Part one was to move 1/2 the tanks.
Part two was to move the fish.
Part three was to move the rest of the tanks. (And the house contents).

I used professional movers for part one and three.
I used poly box's and rented a 2 ton truck to move the fish. The poly box's were 1/3 full of water, and sloshing about gave me my airation. There were 27 poly box's used and about 450 litres of water moved.
There were valuable lessons learned;
It took me 7 hours to catch all the fish, so before I had even moved the truck, the first fish caught had been in the box for 7 hours. 8 hours for the drive, and 5 hours for the unload which means the first fish caught (and therefore loaded on the truck) was 20 hours without filters etc, even though there was only 8 hours for transportation.
The fish are very hardy! All that sloshing in the box is less "angry" than a minor water surge in their native waters.
Don't bag the fish, not only does this take an extrodarinary about of time, but with no bags the sucker fish can "latch" on to the side of the poly box and "ride out" the storm (sloshing)
I did it in summer, so did not need to worry about heat loss (too much), but I could have hired a refrigerated truck and just used it for its insulation rather than refrigeration if it was winter.
Because it took 3 days to set up the tanks in the new location is was never going to work trying to move the fish and set up the tanks at the same time. It also took 2 days to break down the tanks ready for transport after the fish were removed, and another day to pack them onto the transport.

Basically it went like this;
Set up tanks from part one at new location. Put in fish to condition tanks and a whole bunch of media from existing tanks (media was transported separate to tanks, with conditioning fish, and portable air pumps) These tanks are set up for survival, rather than bio type.
Wait 2 weeks, with a mate feeding fish and adding conditioning agents etc.
Move fish and put into tanks from above.
Rest of tanks turn up, condition tanks and move fish to their correct home when appropriate.

The principle should also work for you, with some additional complications regarding catching and moving the fish, which are obviously significantly more difficult than mine were.

Oh, and I only lost 1 fish.

I have seen (on the Internet) pictures of a fish transportation truck, used by the "fish and game department" (not sure what they are called in the UK) which is sort of like a milk tanker?
You may be able to obtain one of these for your large fish?

Hope this helps

Cheers

Geoff.

Read the entire thread here:

http://www.planetcatfish.com/forum/viewtopic.php?f=4&t=41140&p=279963&hilit=moving+tanks#p279963

thegundog
CVASMember




Posts

: 633


Join date

: 2012-03-04


Location

: Spotsylvania, VA



Subject: Re: MOVING and need advice Sun Mar 29, 2015 7:58 am

---

The one thing about shipping: your current tanks will be carried into your new residence by the movers.

If you sell everything locally before the move, and then repurchase in Ohio will you have help to get your new tanks in place at your new home?

If the answer is yes, I don't think I would bare the cost, burdens and chance of damage shipping your current tanks - I'd just replace when you get there.

That is a real good thread that Deb has posted, but looks like a whole lot of work to me.

Sorry I can't be of more specific help....


_________________
-- Tracey --

Sponsored content






Subject: Re: MOVING and need advice

---
Who is online?
In total there are 3 users online :: 0 Registered, 0 Hidden and 3 Guests

None

Most users ever online was 53 on Wed Apr 29, 2015 2:12 pm

Latest topics
» wanted African Cichlids


by African757 Fri Dec 01, 2017 5:41 pm

» Raleigh Aqu Soc Convention Mar 10-12


by finzz Sat Oct 28, 2017 9:26 pm

» RiftNut Intro


by gerald Sat Oct 28, 2017 2:19 pm

» Corydoras "yellowcat"


by finzz Sat Sep 30, 2017 7:44 pm

» Fish can recognize faces


by gerald Wed Sep 27, 2017 10:13 pm

» Click & Fish Aquatics


by Deb Sat Sep 23, 2017 11:16 am

» Acrylic Tank Care


by Deb Tue Sep 05, 2017 8:29 pm

» Help! Oscar is sick Please help me :((((


by gerald Sat Aug 26, 2017 10:14 pm

» Metaframe Alert, Baltimore! - 20 gallon long/$5.00!


by NVFC Sat Aug 19, 2017 8:59 pm

» September Meeting NVFC


by NVFC Sat Aug 19, 2017 8:54 pm

» Breeding pair Electric Blue Acaras


by Liz Fri Jun 30, 2017 7:28 pm

» Seeding help


by NVFC Thu Jun 29, 2017 11:30 pm

» Meeting July 15th


by NVFC Thu Jun 29, 2017 11:17 pm

» Aquarium maintenance support


by gerald Wed May 24, 2017 9:54 am

» Angel Fish eggs


by DLW Wed May 24, 2017 9:11 am


QUICK HELP!
SHORTCUTS:

How to post a picture.

How to post a video.

Buy, Sell, Trade, Free!

Forgot your password?

The LFS Guide!
Aquarium plants!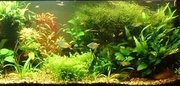 December 2017
Sun
Mon
Tue
Wed
Thu
Fri
Sat

1

2

3

4

5

6

7

8

9

10

11

12

13

14

15

16

17

18

19

20

21

22

23

24

25

26

27

28

29

30

31

Calendar
Angelfish of all kinds!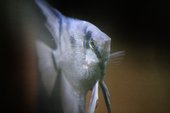 Neolamprologus multifasciatus shelldwellers.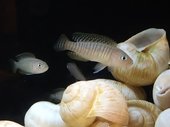 Discus - blue leopard female.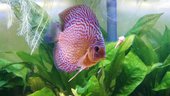 Banjo Catfish - Bunocephalus coracoideus.