Author
Message
Liz
SupportTeam




Posts

: 1214


Join date

: 2012-02-04


Location

: Glen Allen, VA



Subject: 150-gal SA community Mon Mar 30, 2015 9:47 am

---

Here's yet another updated video of the 150-gallon. Orange head Tapajos geophagus, Bolivian rams, half-wild silver angels, some Bentosi tetras, black neons, and several small BN plecos. 

I had a real surge in algae when I placed a 48" LED fixture over the tank, with the black algae cropping up on the edges of the Anubias, and a definite boost in the hard green algae on the leaves. I removed the LED fixture and went back to a CF fixture (only 65w) on the right side, and a small LED fixture on the left, to see what happens with the algae, comparing each side. The dim lighting is responsible for the low quality of the video, and next time I'll park a bright fixture up there for better quality. 

This is what I have on the left side:  

LED Fixture - Amazon

 , with 2 daisy-chained together, mounted inside the hood. If you're looking for inexpensive, water resistant LED fixtures that are versatile and can be connected and mounted anywhere, these are a great deal. 

I will have to get the details on the LED fixture I took OFF the tank, because I can't recall the specifics, except that I was using only one of them when the PAR rating indicated I needed two for this particular tank. Maybe if I had fast-growing stem plants it would have been more appropriate. (I might have it for sale soon, and I have two of them....)

At about the 1:00 mark my "right side" angel pair are grooming a leaf, and it was not long after the video was taken that they deposited a crop of eggs. The eggs are available as of this minute to anyone wanting to stop by and snip the leaf, but I'm not promising they're still there - it has been about 36 hours and they'll be gone soon. 

scruiz
CVASMember




Posts

: 185


Join date

: 2014-03-05


Location

: Palmyra, VA



Subject: Re: 150-gal SA community Mon Mar 30, 2015 10:47 am

---

Such a beautiful tank. I really like the spacing you have with the plants and rocks in the side and backgrounds. Good views of the fish in the center.

_________________

Steve Ruiz

------------

My aquarium blogspot

Aquariums: 90, 45, 125, 20 long, Fish Room Racks: 2 x 55 gal  and 2 x 15 gal  and a Fluval Spec V

Liz
SupportTeam




Posts

: 1214


Join date

: 2012-02-04


Location

: Glen Allen, VA



Subject: Re: 150-gal SA community Mon Mar 30, 2015 11:11 am

---

Thanks, Steve. The geos really like moving sand around, so I wanted to keep an open area for them to play in, lol. I have my handy dandy spatula I use to redistribute the sand after they pile it up in the middle or wherever.  

They tend to clear out the areas under the edges of the rocks, since it must be that in nature that's where they find little critters to eat. They don't heap sand up like some cichlid species can do when getting ready to spawn, but they definitely like moving it. I find sand dusted all over the tank, all the way up to the top. 

It is also interesting to me that the Bolivian rams (Mikrogeophagus, duh - I should have realized!) do the identical thing, and they pick up and spit out sand just like the larger geos do in this tank.

Sponsored content






Subject: Re: 150-gal SA community

---
Who is online?
In total there is 1 user online :: 0 Registered, 0 Hidden and 1 Guest

None

Most users ever online was 53 on Wed Apr 29, 2015 2:12 pm

Latest topics
» wanted African Cichlids


by African757 Fri Dec 01, 2017 5:41 pm

» Raleigh Aqu Soc Convention Mar 10-12


by finzz Sat Oct 28, 2017 9:26 pm

» RiftNut Intro


by gerald Sat Oct 28, 2017 2:19 pm

» Corydoras "yellowcat"


by finzz Sat Sep 30, 2017 7:44 pm

» Fish can recognize faces


by gerald Wed Sep 27, 2017 10:13 pm

» Click & Fish Aquatics


by Deb Sat Sep 23, 2017 11:16 am

» Acrylic Tank Care


by Deb Tue Sep 05, 2017 8:29 pm

» Help! Oscar is sick Please help me :((((


by gerald Sat Aug 26, 2017 10:14 pm

» Metaframe Alert, Baltimore! - 20 gallon long/$5.00!


by NVFC Sat Aug 19, 2017 8:59 pm

» September Meeting NVFC


by NVFC Sat Aug 19, 2017 8:54 pm

» Breeding pair Electric Blue Acaras


by Liz Fri Jun 30, 2017 7:28 pm

» Seeding help


by NVFC Thu Jun 29, 2017 11:30 pm

» Meeting July 15th


by NVFC Thu Jun 29, 2017 11:17 pm

» Aquarium maintenance support


by gerald Wed May 24, 2017 9:54 am

» Angel Fish eggs


by DLW Wed May 24, 2017 9:11 am


QUICK HELP!
SHORTCUTS:

How to post a picture.

How to post a video.

Buy, Sell, Trade, Free!

Forgot your password?

The LFS Guide!
Aquarium plants!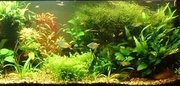 December 2017
Sun
Mon
Tue
Wed
Thu
Fri
Sat

1

2

3

4

5

6

7

8

9

10

11

12

13

14

15

16

17

18

19

20

21

22

23

24

25

26

27

28

29

30

31

Calendar
Angelfish of all kinds!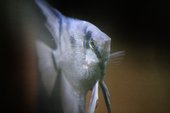 Neolamprologus multifasciatus shelldwellers.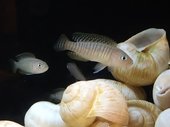 Discus - blue leopard female.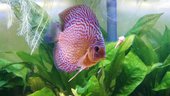 Banjo Catfish - Bunocephalus coracoideus.