| | |
| --- | --- |
| Wild Peru! Brian Perkins July 2, Raleigh | |

Author
Message
gerald
CVASMember




Posts

: 502


Join date

: 2012-11-29


Location

: Wake Forest, NC



Subject: Wild Peru! Brian Perkins July 2, Raleigh Mon Jun 29, 2015 6:56 pm

---

The Raleigh Aquarium Society's JULY 2 program will be given by Brian Perkins of Wild Peru, Incorporated, on his many adventures in Peru. Go deep into a jungle, high into the mountains, or a parched desert with us as we learn about the incredible biodiversity of Peru. Brian will talk about various orchids, birds, frogs, mammals, and of course, fish! His goal is for you to take away a heightened understanding and awareness of what Peru has to offer the traveler and the naturalist in you. We hope you can join us!

RAS Monthly meetings are FREE and open to everybody. 7:30 pm in South Theater room of the NCSU Vet School. Access from Blue Ridge Rd or Hillsborough St. From the main entrance lobby, go downstairs (under the whale), straight through 2 sets of doors, and the meeting room is on the right. Bring your extra fish, inverts, plants, and supplies for the raffle or silent auction.

Also of special interest: (1) the club will have an "experimental" Saturday meeting in August to make it easier for younger members to attend, it will be on August 8 @ 1:00pm at the Vet School; (2) requests for Ken's Fish (coordinated by RAS Treasurer Larry Jinks) are needed 1 week prior to the regular meetings; (3) member Harold Greensword has secured another great 25% discount off all RAS logo'ed attire (no minimums needed) through our vendor Queensboro Attire Company. Visit the website http://raleighaquariumsociety.qbstores.com/OC/SF5429 to view all available clothing and assorted products.

Deb
Administrator




Posts

: 1996


Join date

: 2012-02-04


Location

: Richmond, VA



Subject: Re: Wild Peru! Brian Perkins July 2, Raleigh Tue Jun 30, 2015 3:52 pm

---

The very first fish that I had shipped to me were from Brian Perkins.  I "met" him on Planet Catfish and he happened to read a thread where I posted how I couldn't find Corydoras habrosus in the LFSs anymore.  He contacted me and said he could ship me some from his friend's tank, who had just had a large group of fry.  Long story short, we did the deal and I have never forgotten how helpful he was in coordinating the shipping and packing of the fish.  At no real gain to himself, I might add, as the whole deal was basically me paying shipping, which was reasonable.  

After that, he invited me to go on one of these Peru trips, or at least to consider it, but I couldn't at the time.  It would be nice to hear his talk and make the connection again.

gerald
CVASMember




Posts

: 502


Join date

: 2012-11-29


Location

: Wake Forest, NC



Subject: Re: Wild Peru! Brian Perkins July 2, Raleigh Tue Jun 30, 2015 5:59 pm

---

Deb,  If you decide to come down Thurs night and can stick around a couple days, The Eno River Festival in Durham is a blast.  Four stages with various bands, storytellers, other performers, crafts people, and enviro exhibits of Eno River fish & critters.  EEEK! (Eno Enviro Education for Kids) often leaves some nets by the river for visitors to use.  It runs Sat + Sun - I will be there on Sat.  On Friday Brian and some other folks are going seining to try and find two rare fish species (broadtail madtom and thinlip chub) in Sampson County SE of Raleigh.  I can't make it on that trip :>(  but extra hands might be welcome.

Sponsored content






Subject: Re: Wild Peru! Brian Perkins July 2, Raleigh

---

| | |
| --- | --- |
| Wild Peru! Brian Perkins July 2, Raleigh | |
Who is online?
In total there are 4 users online :: 0 Registered, 0 Hidden and 4 Guests

None

Most users ever online was 53 on Wed Apr 29, 2015 2:12 pm

Latest topics
» Help! Oscar is sick Please help me :((((


by gerald Thu May 25, 2017 10:32 am

» Breeding pair Electric Blue Acaras


by Liz Thu May 25, 2017 9:55 am

» Aquarium maintenance support


by gerald Wed May 24, 2017 9:54 am

» Angel Fish eggs


by DLW Wed May 24, 2017 9:11 am

» Meeting June 10th - Northern Virginia Fish Club


by NVFC Tue May 23, 2017 8:39 pm

» Fish for Sale featured in Marquee.


by NVFC Tue May 23, 2017 8:35 pm

» Making a hard choice - ICH


by gerald Thu May 18, 2017 9:15 pm

» [LF] Malaysian Trumpet Snails


by locked31 Wed May 17, 2017 11:01 am

» 36" T-5 Freshwater Aquarium Lighting (x3) - $60 (West End)


by Jonesab Sun May 07, 2017 11:02 am

» CO2 setup


by DLW Mon May 01, 2017 7:11 am

» Hello from Lynchburg! And asking for seeding help


by naturallyeclectik Fri Apr 28, 2017 8:35 pm

» Petco's $1 per gallon sale is going on now 'til April 29.


by cholt Fri Apr 28, 2017 7:10 pm

» Seeding help


by naturallyeclectik Tue Apr 25, 2017 1:20 pm

» James River Aquarium Society (JRAS) April 2017 Meeting.


by Deb Mon Apr 24, 2017 6:37 pm

» 40g Breeder build


by cholt Sun Apr 23, 2017 6:30 pm


QUICK HELP!
SHORTCUTS:

How to post a picture.

How to post a video.

Buy, Sell, Trade, Free!

Forgot your password?

The LFS Guide!
Aquarium plants!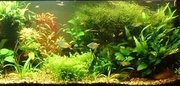 June 2017
Sun
Mon
Tue
Wed
Thu
Fri
Sat

1

2

3

4

5

6

7

8

9

10

11

12

13

14

15

16

17

18

19

20

21

22

23

24

25

26

27

28

29

30

Calendar
Angelfish of all kinds!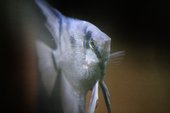 Neolamprologus multifasciatus shelldwellers.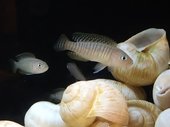 Discus - blue leopard female.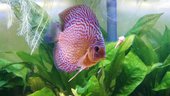 Banjo Catfish - Bunocephalus coracoideus.