| | |
| --- | --- |
| Raleigh, Sat Aug 8: Inverts, Herps, Snails & BATFISH Pre-Order List | |

Author
Message
gerald
CVASMember




Posts

: 502


Join date

: 2012-11-29


Location

: Wake Forest, NC



Subject: Raleigh, Sat Aug 8: Inverts, Herps, Snails & BATFISH Pre-Order List Sat Jul 11, 2015 3:47 pm

---

Raleigh Aquarium Society -- experimental SATURDAY meeting!

Joshua Wiegert is coming down to speak to you all on Saturday, 8 / 8 2015. He will be presenting on Aquatic Creatures -- those animals that can go into your fish tank, but aren't fish. In addition to being a well known author and speaker, Joshua runs Batfish Aquatics, which you may have seen regularly at the Raleigh Aquarium Society's various workshops and auctions. He is currently running a pre-order for fish to bring down to the RAS Meeting.

A pre-order is a little different than the usual way of ordering fishes from Batfish Aquatics. These fish are currently available from some of Joshua's suppliers, but he does not yet have them on hand. By putting a deposit down, your committing to buying the fish at the price once they arrive, and securing them. This allows Joshua to bring in fish that he might not ordinarily have, knowing that they'll have a home waiting for them, as well as helping to boost orders from the suppliers. As a result, the prices are a little lower, and Joshua is also offering a 10-percent discount to people who will be attending the RAS meeting!

You can view the two pre order lists by clicking:
Batfish Aquatics | Pre Order Lists (there's a link on this page for the second list, as well).

There's always some overlap on the lists, and as a general rule, you'll get what you pay for. More expensive fish tend to be larger. When in doubt, send Joshua an e-mail at BatfishAquatics@gmail.com.

The cut-off for ordering from the pre order is only TUESDAY, the 14th, so you only really have the weekend and Monday to look at this list; if you are planning on attending the RAS Meet, be sure to get in on the pre order!

You can also order fish from Joshua's regular in stock list up until Thursday August 6th. That list can be found at: Batfish Aquatics | Freshwater Fishes.

Sat Aug 8 at 1:00 pm - NCSU Vet School (South Theater room -- from main entrance lobby go downstairs (under the whale) past the library and straight thru two double doors.  Meeting room is on the right.  If anybody wants to go seining, visit shops, eat dinner or whatever afterwards, we can plan something.

NOV 14-15: Another Saturday 1:00 pm meeting, followed by our Fall Auction on Sunday.

gerald
CVASMember




Posts

: 502


Join date

: 2012-11-29


Location

: Wake Forest, NC



Subject: Re: Raleigh, Sat Aug 8: Inverts, Herps, Snails & BATFISH Pre-Order List Tue Aug 04, 2015 6:03 pm

---

The Saturday Aug 8 RAS meeting plans are getting more interesting: Since the idea was to have kid-friendly meetings, we'll be showing some movies after the meeting: First, a National Geographic video on Sharks, followed by the 1975 blockbuster movie "Jaws" ... with Popcorn and drinks of course. The meeting and movies are FREE and open to everyone.

The following day, Sun Aug 9, we have two adventures planned: 1) a trip to the Fort Fisher Aquarium; or 2) a native fish/plant field trip to Lake Waccamaw, with our speaker Joshua Wiegert. I'm leading the Waccamaw trip.

At Lake Waccamaw and nearby blackwater swamp streams, we can expect to see a variety of killifishes, sunfishes, pygmy sunfish, swampfish, pirate perch, mudminnows, pickerel, bullheads, madtoms, shiners, and possibly bowfin and longnose gar, plus many interesting aquatic and emergent plants (including the Cape Fear Spatterdock made famous by Innes's Exotic Aquarium Fishes book) .

Folks planning to go on the native fish field trip can meet at 10:30 am at Burger King on Jones Sausage Rd, just east of I-40 exit 303, southeast of Raleigh. (BK address is 3101 Integrity Drive, Garner, NC 27529). From there it's about 2 hrs to Lake Waccamaw. We'll explore around Columbus County until about 4:00, then head back. I have a scientific/educational permit to cover the group, so you wont need a fishing license while collecting with our group. I also have a few extra nets, but BYO if you have any. Folks coming from places other than Raleigh-Durham who might want to meet us at the Lake, contact me and I'll give you my cell #. ~~ Gerald

If you're interested in the Fort Fisher Aquarium trip, talk to Michael Maieli at the RAS meeting on Saturday.

| | |
| --- | --- |
| Raleigh, Sat Aug 8: Inverts, Herps, Snails & BATFISH Pre-Order List | |
Who is online?
In total there are 2 users online :: 0 Registered, 0 Hidden and 2 Guests

None

Most users ever online was 53 on Wed Apr 29, 2015 2:12 pm

Latest topics
» Help! Oscar is sick Please help me :((((


by gerald Thu May 25, 2017 10:32 am

» Breeding pair Electric Blue Acaras


by Liz Thu May 25, 2017 9:55 am

» Aquarium maintenance support


by gerald Wed May 24, 2017 9:54 am

» Angel Fish eggs


by DLW Wed May 24, 2017 9:11 am

» Meeting June 10th - Northern Virginia Fish Club


by NVFC Tue May 23, 2017 8:39 pm

» Fish for Sale featured in Marquee.


by NVFC Tue May 23, 2017 8:35 pm

» Making a hard choice - ICH


by gerald Thu May 18, 2017 9:15 pm

» [LF] Malaysian Trumpet Snails


by locked31 Wed May 17, 2017 11:01 am

» 36" T-5 Freshwater Aquarium Lighting (x3) - $60 (West End)


by Jonesab Sun May 07, 2017 11:02 am

» CO2 setup


by DLW Mon May 01, 2017 7:11 am

» Hello from Lynchburg! And asking for seeding help


by naturallyeclectik Fri Apr 28, 2017 8:35 pm

» Petco's $1 per gallon sale is going on now 'til April 29.


by cholt Fri Apr 28, 2017 7:10 pm

» Seeding help


by naturallyeclectik Tue Apr 25, 2017 1:20 pm

» James River Aquarium Society (JRAS) April 2017 Meeting.


by Deb Mon Apr 24, 2017 6:37 pm

» 40g Breeder build


by cholt Sun Apr 23, 2017 6:30 pm


QUICK HELP!
SHORTCUTS:

How to post a picture.

How to post a video.

Buy, Sell, Trade, Free!

Forgot your password?

The LFS Guide!
Aquarium plants!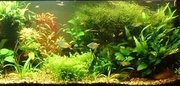 June 2017
Sun
Mon
Tue
Wed
Thu
Fri
Sat

1

2

3

4

5

6

7

8

9

10

11

12

13

14

15

16

17

18

19

20

21

22

23

24

25

26

27

28

29

30

Calendar
Angelfish of all kinds!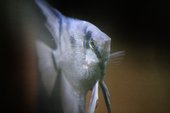 Neolamprologus multifasciatus shelldwellers.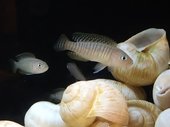 Discus - blue leopard female.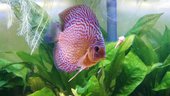 Banjo Catfish - Bunocephalus coracoideus.