Author
Message
el_mocoso
CVASMember




Posts

: 12


Join date

: 2016-07-03


Location

: Smith Mountain Lake



Subject: Ecoquarium Thu Aug 04, 2016 9:24 am

---

Anybody try to build a filter-less sustainable aquarium like this guy? Thoughts on his tank?

https://www.youtube.com/watch?v=UYRAWyZtccw

Deb
Administrator




Posts

: 1996


Join date

: 2012-02-04


Location

: Richmond, VA



Subject: Re: Ecoquarium Fri Aug 05, 2016 12:24 pm

---

Yes, I have done this sort of aquarium several times, from a 1 gallon bowl vase, to a ten gallon, to a 20 long.  Most of what dangerousfishbowl has done jives with what I did.  Instead of PFS, I've used regular play sand or flourite.  Plants and more plants are my filter.  They work brilliantly.  Usually I just stir the water; I haven't found just the right piece of equipment for mechanical water movement in a very small set-up.  

I've found that a plants-filter set-up works well with certain kinds of fish or inverts.  However, fish that need a long stretch of swimming space will not be happy, no matter how small they are.  Note how the fish in the video seem to be restricted in their movements.  Not all of them are happy in there. Some fish are fine weaving in and out of plants all day, but others like to stretch their legs!    

Bristlenose (common Ancistrus) babies would work for as long as they stay small, which is a long time.  One full-grown Bn might be okay.  IMO a team of Otocinclus would be a better choice, especially with good water movement.    

His video is really nice, and the plants look great. At about 16:00 a nice little hatchetfish appears. They are jumpers, I can tell you, so the acrylic shield is a good idea.

This is just my two cents.  Others here have done this kind of set-up, so they might chime in.

Liz
SupportTeam




Posts

: 1213


Join date

: 2012-02-04


Location

: Glen Allen, VA



Subject: Re: Ecoquarium Tue Aug 09, 2016 9:43 am

---

I have a tank somewhat similar to this going right now, and I used to do a lot with what I would call a "natural" aquarium, in that it utilized the plants as filtration, though if I had a sunny home I'd use sunshine rather than electric lights as well, similar to the Victorian age aquariums, before electricity.

What he says is true, absolutely, about how to go about setting the tank up, for sure! Start out with a ton of plants, and using cuttings from others is a great (cheap) way to start. He's also right about the ones available commercially being grown in soil, in high humidity environments (tissue cultures, usually) to harden them off and make them able to tolerate being shipped and stored on the shelf for sale. They need to adjust to being completely under water before they are efficient growers.

I also agree with Deb about the fish you choose for these setups, and I like to stick with some of the super small species that don't require a lot of room, and don't mind wandering around in a forest, as it were. Endler's livebearers are my favorite, but ember tetras and some of the micro rasboras, etc. are good too. Bettas are good also, since they appreciate the lack of filtration blowing against their finnage, or so I like to think. My current natural setup has a nice male betta.

I think you can go as simple or as fancy as you want with these tanks, and everyone should try them. Next time you find a big fish bowl at a yard sale, grab it, throw some substrate in there, some plants, and set it in a sunny window, and even just put a male guppy or betta once the plants seem happy, or a mystery snail, like

@Gabe79

(he's no stranger to this type of thing!) You don't have to have CO2, necessarily, or just the right collection of equipment or lighting, etc., though you can certainly set up a stunning larger tank without filtration if you plan things out carefully.

Thank you for sharing this video, and I'm going to subscribe!


_________________
My Blog
My Youtube Channel

Sponsored content






Subject: Re: Ecoquarium

---
Who is online?
In total there is 1 user online :: 0 Registered, 0 Hidden and 1 Guest

None

Most users ever online was 53 on Wed Apr 29, 2015 2:12 pm

Latest topics
» Help! Oscar is sick Please help me :((((


by gerald Thu May 25, 2017 10:32 am

» Breeding pair Electric Blue Acaras


by Liz Thu May 25, 2017 9:55 am

» Aquarium maintenance support


by gerald Wed May 24, 2017 9:54 am

» Angel Fish eggs


by DLW Wed May 24, 2017 9:11 am

» Meeting June 10th - Northern Virginia Fish Club


by NVFC Tue May 23, 2017 8:39 pm

» Fish for Sale featured in Marquee.


by NVFC Tue May 23, 2017 8:35 pm

» Making a hard choice - ICH


by gerald Thu May 18, 2017 9:15 pm

» [LF] Malaysian Trumpet Snails


by locked31 Wed May 17, 2017 11:01 am

» 36" T-5 Freshwater Aquarium Lighting (x3) - $60 (West End)


by Jonesab Sun May 07, 2017 11:02 am

» CO2 setup


by DLW Mon May 01, 2017 7:11 am

» Hello from Lynchburg! And asking for seeding help


by naturallyeclectik Fri Apr 28, 2017 8:35 pm

» Petco's $1 per gallon sale is going on now 'til April 29.


by cholt Fri Apr 28, 2017 7:10 pm

» Seeding help


by naturallyeclectik Tue Apr 25, 2017 1:20 pm

» James River Aquarium Society (JRAS) April 2017 Meeting.


by Deb Mon Apr 24, 2017 6:37 pm

» 40g Breeder build


by cholt Sun Apr 23, 2017 6:30 pm


QUICK HELP!
SHORTCUTS:

How to post a picture.

How to post a video.

Buy, Sell, Trade, Free!

Forgot your password?

The LFS Guide!
Aquarium plants!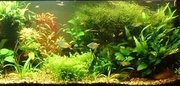 June 2017
Sun
Mon
Tue
Wed
Thu
Fri
Sat

1

2

3

4

5

6

7

8

9

10

11

12

13

14

15

16

17

18

19

20

21

22

23

24

25

26

27

28

29

30

Calendar
Angelfish of all kinds!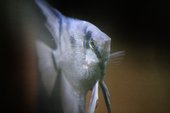 Neolamprologus multifasciatus shelldwellers.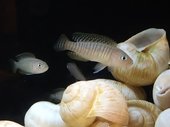 Discus - blue leopard female.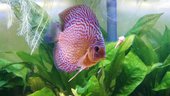 Banjo Catfish - Bunocephalus coracoideus.