| | |
| --- | --- |
| JBJ 30g cube FAILURE, and results | |

Author
Message
Liz
SupportTeam




Posts

: 1214


Join date

: 2012-02-04


Location

: Glen Allen, VA



Subject: JBJ 30g cube FAILURE, and results Thu Aug 25, 2016 9:15 am

---

My husband gave me a JBJ 30g rimless tank for Christmas 2015, since I was eager to try this lovely setup as a FW system, since I admire the self-contained filtration system/sump in the back of the tank that is hidden from view, with easy to customize media boxes, etc. No equipment is in view, and I love that. Downside is that even though the sump seems to take up only a small portion of the available space, I'd really consider this tank to be more like a 15g when stocking it.

Anyway, I had it up and running for less than six months when I moved out a couple of juvenile angels that needed more space, and I took the cube down and carried it outside on the deck to hose it out (husband and I carried it - this thing is about 80 pounds). It wasn't very dirty, so I just hosed it out and left it on the deck to dry. I was nearby the tank when I heard a loud SMACK sound, that very much sounded like glass, coming from the direction of the tank. I was only about 10 feet away from it, and nothing struck it. I was horrified to see a large crack in the glass on the side, near the sump, that went from top to bottom, and the two sides of the glass (8mm glass, not thin) were offset from each other, indicating a significant stress on the tank in general, presumably from the bent glass design (no seams in the front). Pics below

I can't tell you how upset I was, though most of you can imagine. I'm just glad this did not happen while the tank had fish in it. If I had not been right there when it happened I would have assumed something struck it. The whole thing made me ill! What a tragedy!

I contacted JBJ, sent them pictures and described what happened, and they've shipped me a brand new replacement, so I have nothing but good things to say about JBJ. I had an original purchase receipt and I filled out the warranty info when I got it, and that had a lot to do with my happy outcome, but even so, they could have claimed that I broke it from mishandling, or whatever, and they didn't. I'm very pleased with how they dealt with the situation, naturally, and they notified me of my shipment the same day I emailed them.

Now, I think I have the perfect inhabitants (assuming I don't go to The Dark Side and try a nano reef), since I recently obtained about a dozen lovely

Sewellia lineolata

, reticulated hillstream loaches, that are doing well in my 125 loach tank that has a lot of current as well, but this 30g has super strong current and I might put a trio in there and see what happens. These loaches are small and don't need a whole lot of room, and will appreciate the current for sure. All's well that ends well.

ddavis1979
CVASAuthor




Posts

: 407


Join date

: 2012-10-20


Location

: Hanover County



Subject: Re: JBJ 30g cube FAILURE, and results Thu Aug 25, 2016 10:55 pm

---

I wonder if it had to do with temperature differential? Its been hot outside and especially if it was in sunlight, it could have heated up to fast, but I am just guessing. Are there temperature tolerances listed on the product?

Glad they sent you a new one! Good company.

_________________

55 Gallon Freshwater Community Tank (semi-planted) 48"x21"x13"
20 Gallon Long Freshwater Community Tank (semi-planted) 30"x12"x13"

Watch my updated aquarium video!
http://youtu.be/5SlIkYyPTWg

gerald
CVASMember




Posts

: 507


Join date

: 2012-11-29


Location

: Wake Forest, NC



Subject: Re: JBJ 30g cube FAILURE, and results Sat Aug 27, 2016 3:56 pm

---

My guess would be it cracked due to uneven support that resulted in twisting strain while it was laying on the deck, although i'm surprised it happened when he tank was empty. Sewellia are awesome little guys, and one of the very few easy-to-breed loaches.


Liz
SupportTeam




Posts

: 1214


Join date

: 2012-02-04


Location

: Glen Allen, VA



Subject: Re: JBJ 30g cube FAILURE, and results Wed Aug 31, 2016 11:38 am

---

I think you are both right! It was a very hot day, for sure. It could have easily had some sort of slightly uneven angle of pressure to it, on my (wildly) uneven deck, that's the reason for the "astroturf" green carpet, to protect feet from splinters.

I think this type of tank, with the bent glass, has to be constructed just so, with precision, and therefore it cannot be simply carried outside and hosed out like you'd do with the standard Allglass 5-pane style tank that I'm used to. It has to be handled more carefully, though I certainly did not toss it around. We carried it out, set it down, I hosed it out, dumped it, set it back up and walked away. It was just the right combination of circumstances, though, obviously!

I mainly wanted to send some positive feedback out there to JBJ, since they did not hesitate to stand behind their product and immediately arrange to ship me a replacement.

@gerald

, I am SO enjoying these Sewellia! They are absolutely fantastic, adorable, yet tough and don't mind hanging out and holding their own with larger species. I look forward to setting up some of them in the 30 once I get it rolling again. I'll have to get some video of them in the 125 with the other loaches and barbs.

Sponsored content






Subject: Re: JBJ 30g cube FAILURE, and results

---

| | |
| --- | --- |
| JBJ 30g cube FAILURE, and results | |
Who is online?
In total there is 0 user online :: 0 Registered, 0 Hidden and 0 Guests :: 1 Bot

None

Most users ever online was 53 on Wed Apr 29, 2015 2:12 pm

Latest topics
» wanted African Cichlids


by African757 Fri Dec 01, 2017 5:41 pm

» Raleigh Aqu Soc Convention Mar 10-12


by finzz Sat Oct 28, 2017 9:26 pm

» RiftNut Intro


by gerald Sat Oct 28, 2017 2:19 pm

» Corydoras "yellowcat"


by finzz Sat Sep 30, 2017 7:44 pm

» Fish can recognize faces


by gerald Wed Sep 27, 2017 10:13 pm

» Click & Fish Aquatics


by Deb Sat Sep 23, 2017 11:16 am

» Acrylic Tank Care


by Deb Tue Sep 05, 2017 8:29 pm

» Help! Oscar is sick Please help me :((((


by gerald Sat Aug 26, 2017 10:14 pm

» Metaframe Alert, Baltimore! - 20 gallon long/$5.00!


by NVFC Sat Aug 19, 2017 8:59 pm

» September Meeting NVFC


by NVFC Sat Aug 19, 2017 8:54 pm

» Breeding pair Electric Blue Acaras


by Liz Fri Jun 30, 2017 7:28 pm

» Seeding help


by NVFC Thu Jun 29, 2017 11:30 pm

» Meeting July 15th


by NVFC Thu Jun 29, 2017 11:17 pm

» Aquarium maintenance support


by gerald Wed May 24, 2017 9:54 am

» Angel Fish eggs


by DLW Wed May 24, 2017 9:11 am


QUICK HELP!
SHORTCUTS:

How to post a picture.

How to post a video.

Buy, Sell, Trade, Free!

Forgot your password?

The LFS Guide!
Aquarium plants!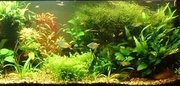 December 2017
Sun
Mon
Tue
Wed
Thu
Fri
Sat

1

2

3

4

5

6

7

8

9

10

11

12

13

14

15

16

17

18

19

20

21

22

23

24

25

26

27

28

29

30

31

Calendar
Angelfish of all kinds!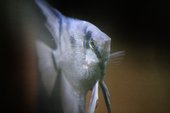 Neolamprologus multifasciatus shelldwellers.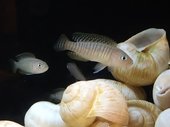 Discus - blue leopard female.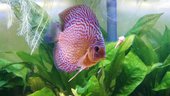 Banjo Catfish - Bunocephalus coracoideus.