Author
Message
Montykillies
CVASMember




Posts

: 1


Join date

: 2016-12-03


Location

: Petersburg, Va.



Subject: Hi to all fish nuts Sat Dec 03, 2016 3:19 am

---

Hi, I have just joined the site. My name is Monty Lehmann. I have kept and bred tropical fish for more than 50 years.
In 2007 I was the Chairman of the American Killifish society. I have been a past President of the San Diego Tropical Fish Society, a founding member of both the San Diego Killie Group and the Chesapeake Killie Club.
I have bred hundreds of species of fish, all freshwater, including cichlids, gouramies, barbs, catish and numerous species of killies.
A terrible car accident in late 2006 almost killed me and my heath steadily declined until three years ago I was forced to retire from my job as an accelerator experimental physicist (along with other factors) and stop keeping all fish. At that time I moved to Petersburg and disposed of the 120 tanks I then owned along with most of my equipment. I only kept a 100 gallon tank which is currently empty.
My health has recovered somewhat and I would like to dip my fin back into the hobby (a little to start).
I am looking for sources of good quality general aquarium fish, such as corys, dwarf gouramis, swordtails etc, not the pitiful diseased stuff I see in the few shops in my area. Any suggestions?
I also need to pick up one or two smaller tanks, anywhere from a 29 long to a 55 gal. I have a van to haul them so transportation is not a problem, but I do not want to drive a great distance as I am disabled.
Since I am new I am not going to try to interfere in ongoing business. If anyone has any tanks available in the Richmond area, please drop me a line.

Best Regards from a very longtime Fishkeeper!

Monty

gerald
CVASMember




Posts

: 506


Join date

: 2012-11-29


Location

: Wake Forest, NC



Subject: Re: Hi to all fish nuts Sat Dec 03, 2016 12:10 pm

---

Welcome back to the fish keeping world Monty - glad you're back in action. I know you by name, having worked for Bob Goldstein the past 30-ish years and seen lots of JAKA issues. Bob has also retired and is no longer keeping fish. Club auctions are your best bet for local-grown fish and plants, if you dont trust pet shop fish. Raleigh just had a fall auction auction last month, and our next will be March 12 (Carolina Aquarium Workshop 2017). There's probably some Richmond area folks you can ride down with, if you're up for that. Also check with the James River Aqu Soc for their next Richmond auction dates. And PVAS of course.

finzz
CVASMember




Posts

: 46


Join date

: 2016-01-06


Location

: Shenandoah Valley



Subject: Re: Hi to all fish nuts Sat Dec 03, 2016 11:32 pm

---

Monty!

You may not remember me, but I do remember you from the CAKC years ago. I'm sorry to hear about your accident but glad you're recovering and able to ease back into the hobby.

Gerald has a good point about the Richmond club: a bunch of great people that raise some great fish. They may be able to set you up with a lot of what you're looking for. I've got a bunch of Corys and some dwarf cichlids, tetras and rainbows and I'd be glad to help get you hooked back into the habit. I'm in the north end of Virginia but maybe could meet you half way somewhere. PM me if you want a list of what I've got available. Welcome back!

Don Kinyon

scruiz
CVASMember




Posts

: 185


Join date

: 2014-03-05


Location

: Palmyra, VA



Subject: Re: Hi to all fish nuts Tue Dec 13, 2016 9:55 pm

---

Monty;

Welcome and I am looking forward to meeting you. JRAS meetings are held monthly with many great speakers.
Auctions are great places to get fish and plants.

Best wishes.

_________________

Steve Ruiz

------------

My aquarium blogspot

Aquariums: 90, 45, 125, 20 long, Fish Room Racks: 2 x 55 gal  and 2 x 15 gal  and a Fluval Spec V

Sponsored content






Subject: Re: Hi to all fish nuts

---
Who is online?
In total there is 1 user online :: 0 Registered, 0 Hidden and 1 Guest :: 1 Bot

None

Most users ever online was 53 on Wed Apr 29, 2015 2:12 pm

Latest topics
» Corydoras "yellowcat"


by finzz Sat Sep 30, 2017 7:44 pm

» Raleigh Aqu Soc Convention Mar 10-12


by finzz Thu Sep 28, 2017 4:52 am

» RiftNut Intro


by gerald Wed Sep 27, 2017 10:25 pm

» Fish can recognize faces


by gerald Wed Sep 27, 2017 10:13 pm

» Click & Fish Aquatics


by Deb Sat Sep 23, 2017 11:16 am

» Acrylic Tank Care


by Deb Tue Sep 05, 2017 8:29 pm

» Help! Oscar is sick Please help me :((((


by gerald Sat Aug 26, 2017 10:14 pm

» Metaframe Alert, Baltimore! - 20 gallon long/$5.00!


by NVFC Sat Aug 19, 2017 8:59 pm

» September Meeting NVFC


by NVFC Sat Aug 19, 2017 8:54 pm

» JBJ 30g rimless tank plus stand


by Liz Mon Jul 17, 2017 12:45 pm

» Breeding pair Electric Blue Acaras


by Liz Fri Jun 30, 2017 7:28 pm

» Seeding help


by NVFC Thu Jun 29, 2017 11:30 pm

» Meeting July 15th


by NVFC Thu Jun 29, 2017 11:17 pm

» Aquarium maintenance support


by gerald Wed May 24, 2017 9:54 am

» Angel Fish eggs


by DLW Wed May 24, 2017 9:11 am


QUICK HELP!
SHORTCUTS:

How to post a picture.

How to post a video.

Buy, Sell, Trade, Free!

Forgot your password?

The LFS Guide!
Aquarium plants!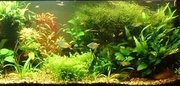 October 2017
Sun
Mon
Tue
Wed
Thu
Fri
Sat

1

2

3

4

5

6

7

8

9

10

11

12

13

14

15

16

17

18

19

20

21

22

23

24

25

26

27

28

29

30

31

Calendar
Angelfish of all kinds!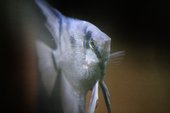 Neolamprologus multifasciatus shelldwellers.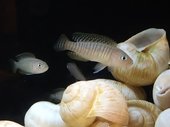 Discus - blue leopard female.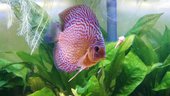 Banjo Catfish - Bunocephalus coracoideus.