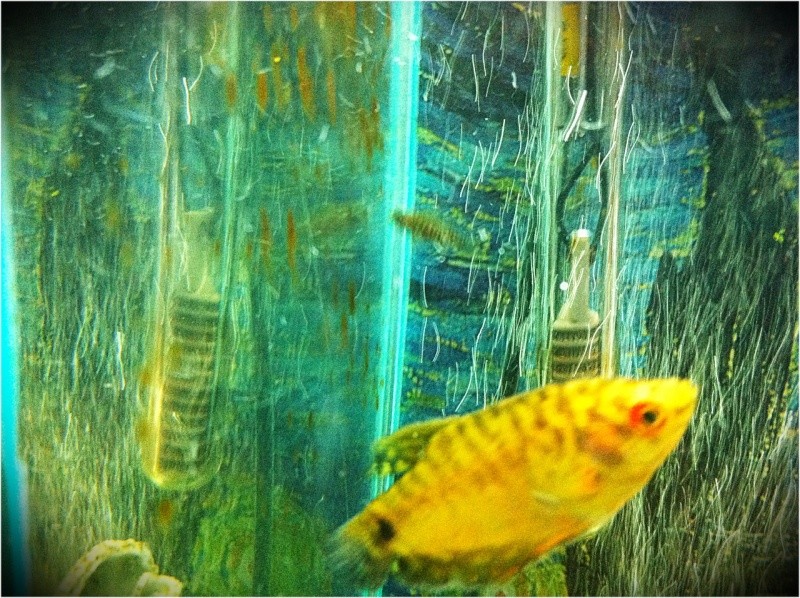 Gold Gourami named "Murder" because of his track record...but now he's the one getting bullied!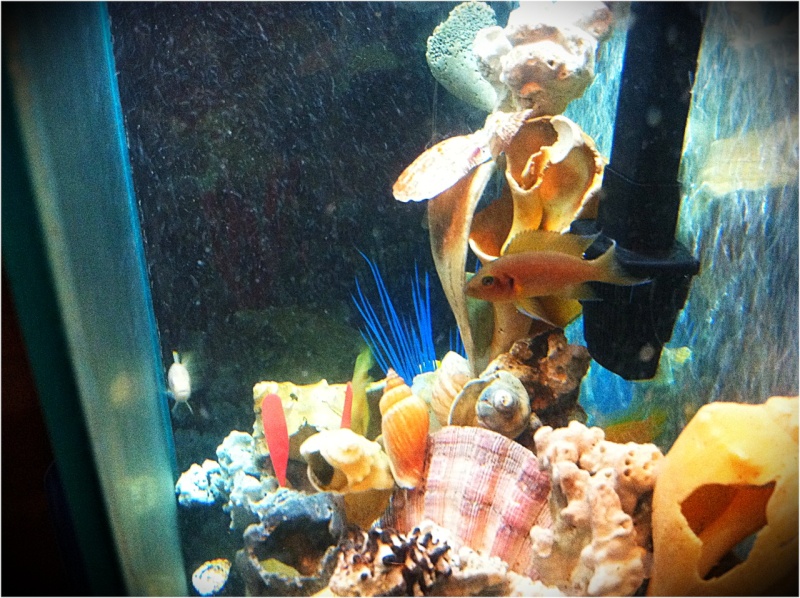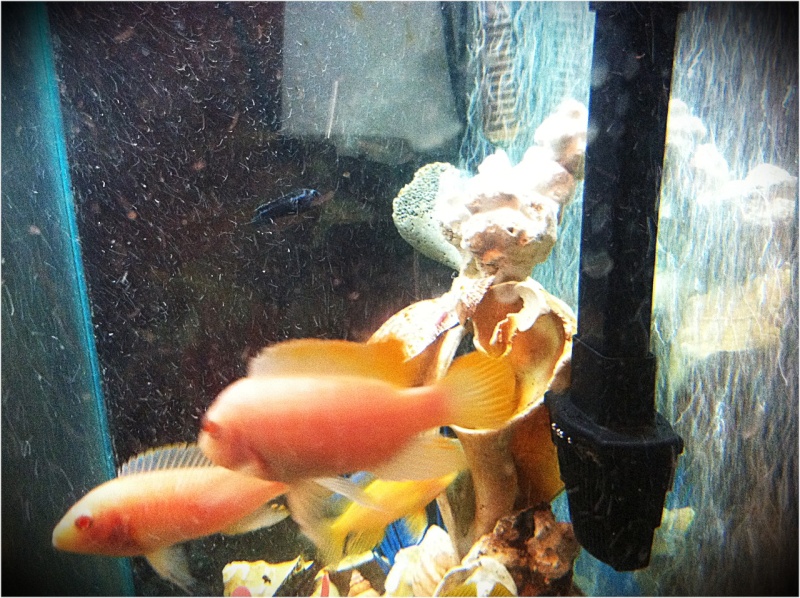 The Albino guys we got from the meeting. Thanks Bruce! I LOVE them!
Mbuna, Brichardi, and the Albino Eureka Jake.
Livingstoni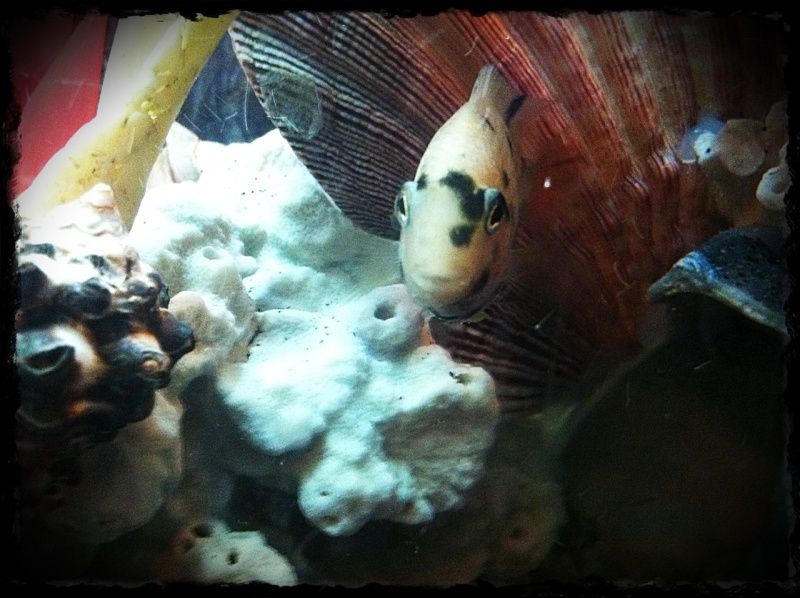 I love Convicts!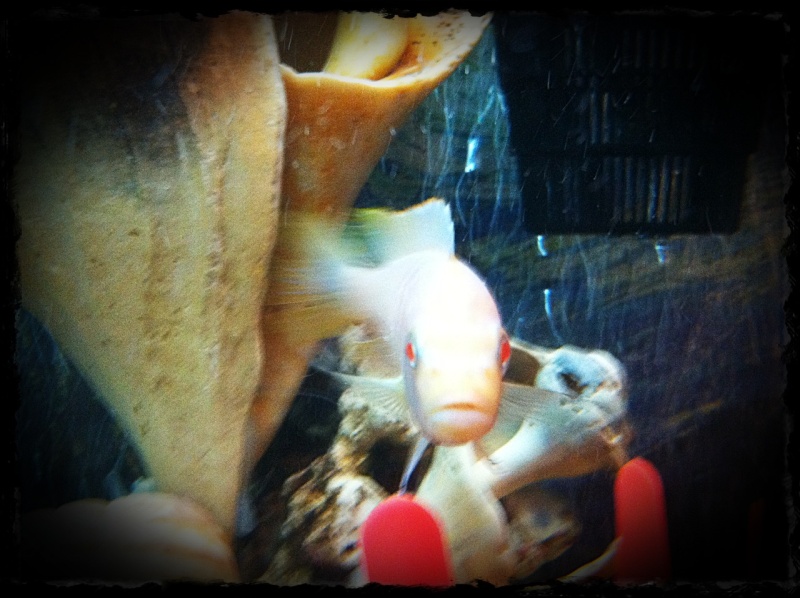 One of the Albinos from Bruce!
Frontosa and the Yellow Lab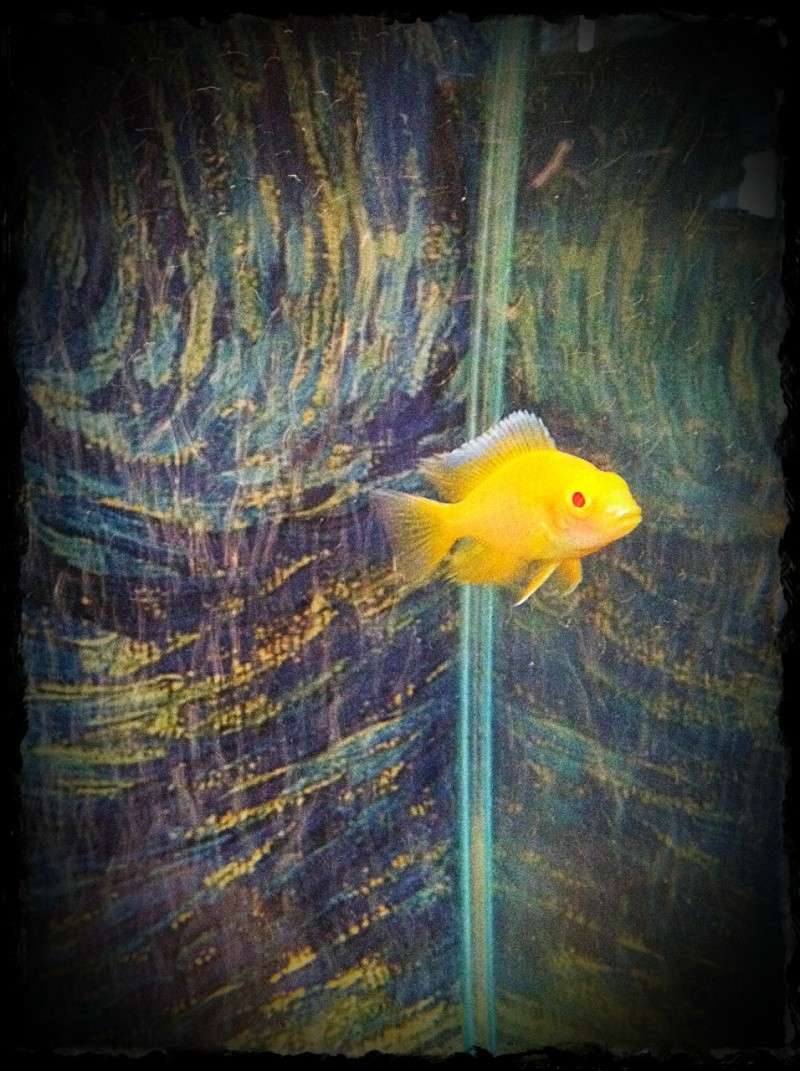 My beloved Albino Eureka Jake. Thanks Mark!
Calico Convict 1 of 2. They started getting the purple and pink after we brought them home!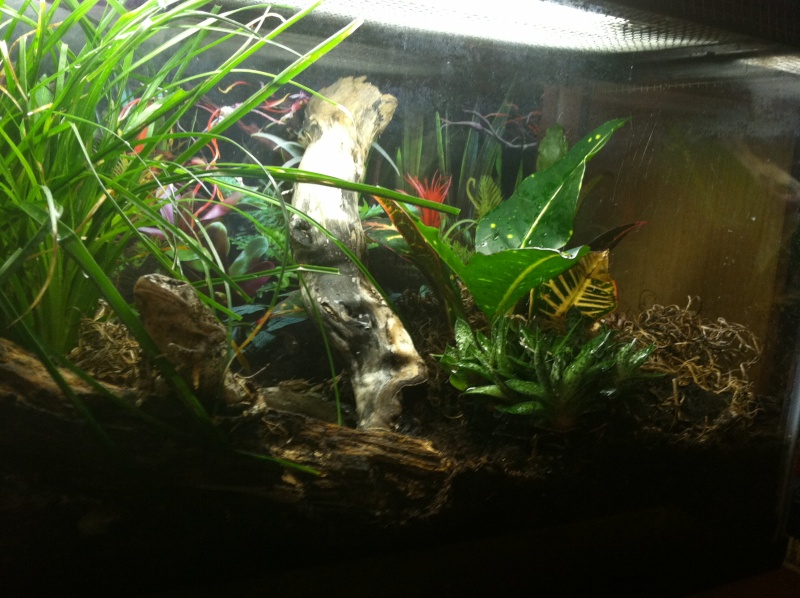 Frog/toad tank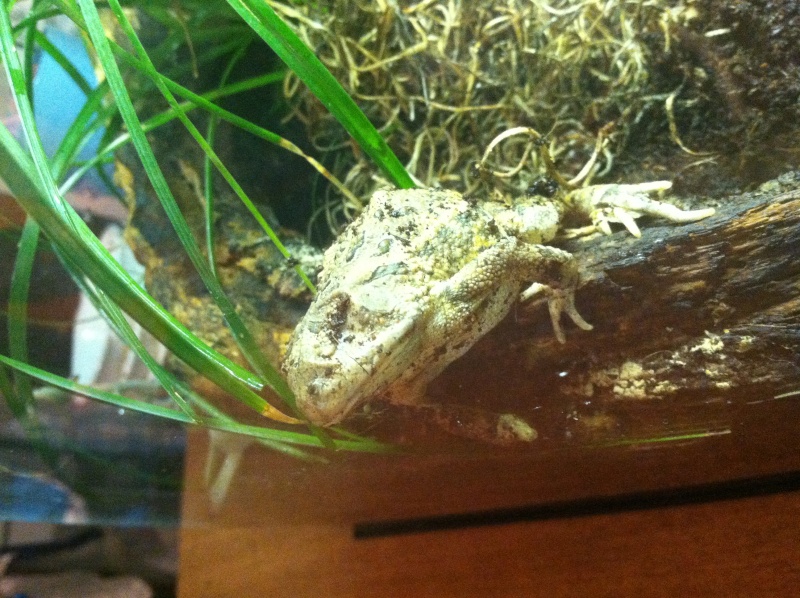 Yes. My toad has three and a half legs and no eyes...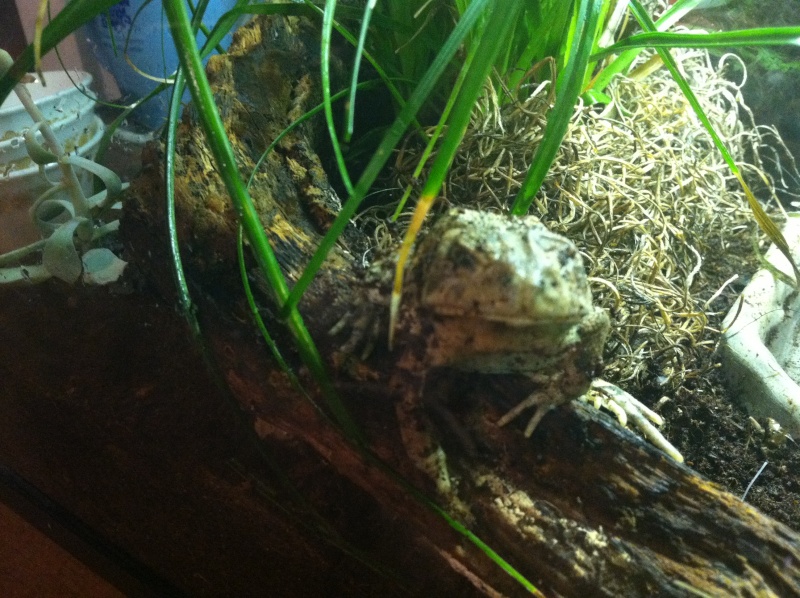 Seriously! He had a previous accident to the one where I squashed him with a water trough in a horse pasture. I saw him hopping and wiping his face and noticed his left eye was hanging out. His right eye and half of his right front leg were already missing and healed. I took him across the street to Winterfield Veterinary Hospital where all three of the doctors I have worked with at another clinic and had one of the docs anesthetize him and enucleate (remove) the dangling eye. Of course he can never be released so he lives a happy, lazy life on top of John's dresser, with his friend the Green Tree Frog.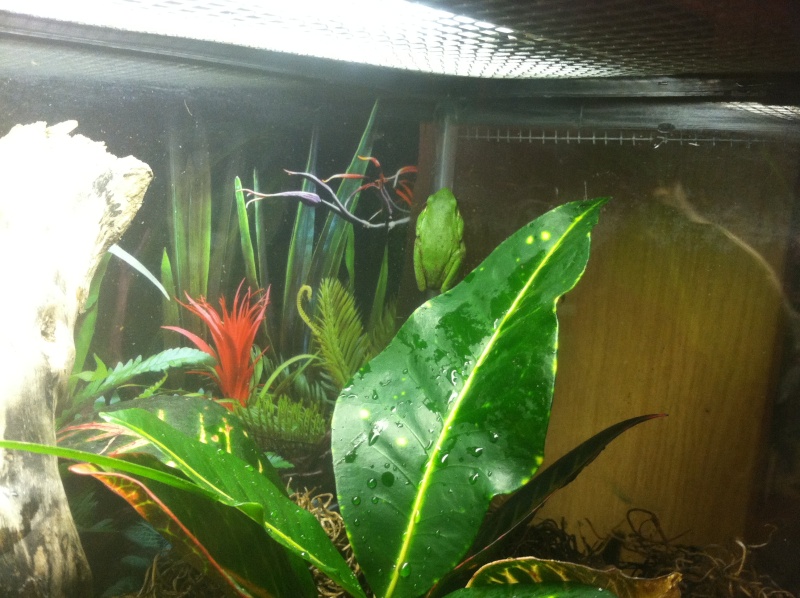 The Green Tree Frog that I rescued from certain death in a port-o-potty.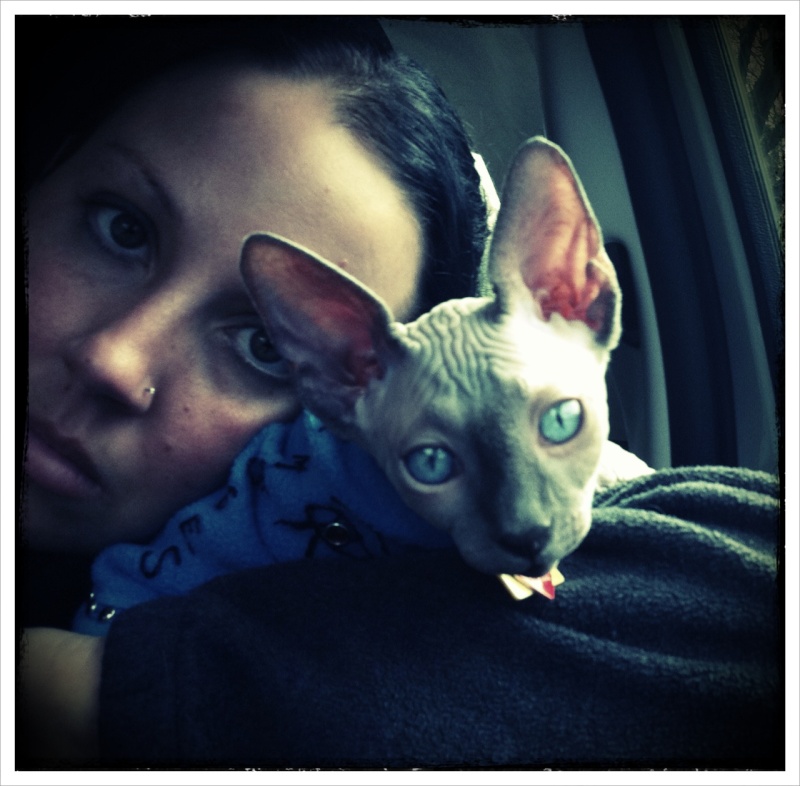 Me and Ramesses, the Sphynx.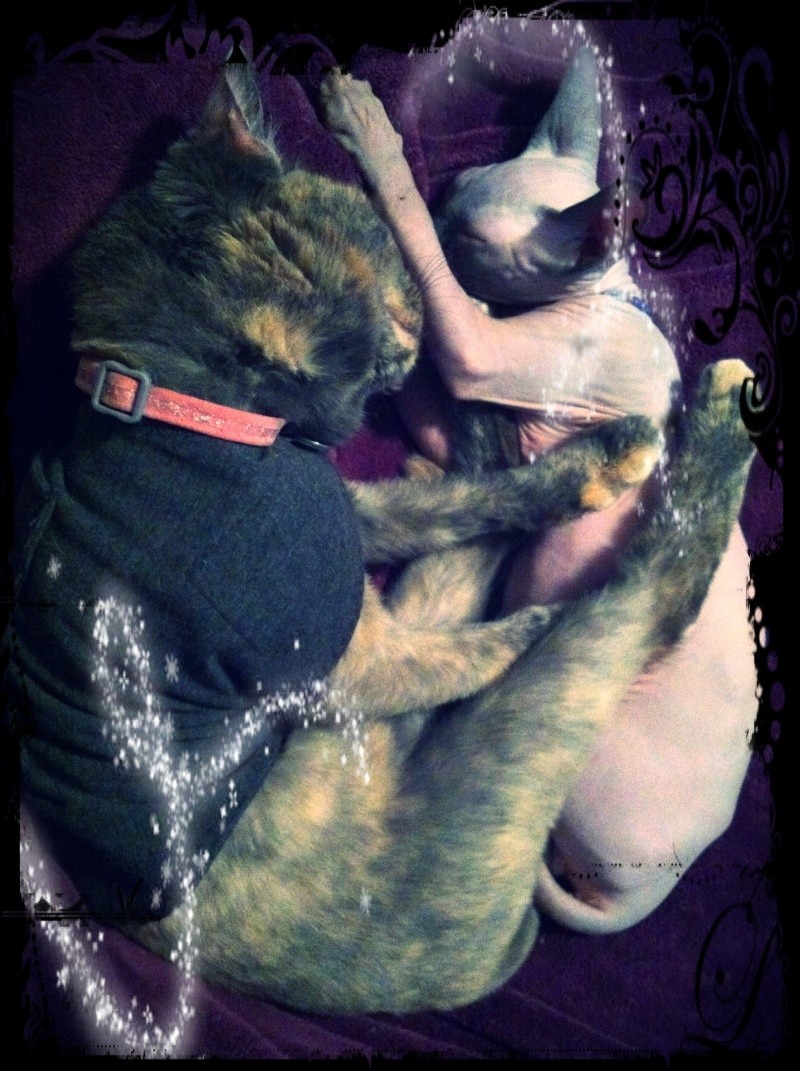 Ramesses and Isfet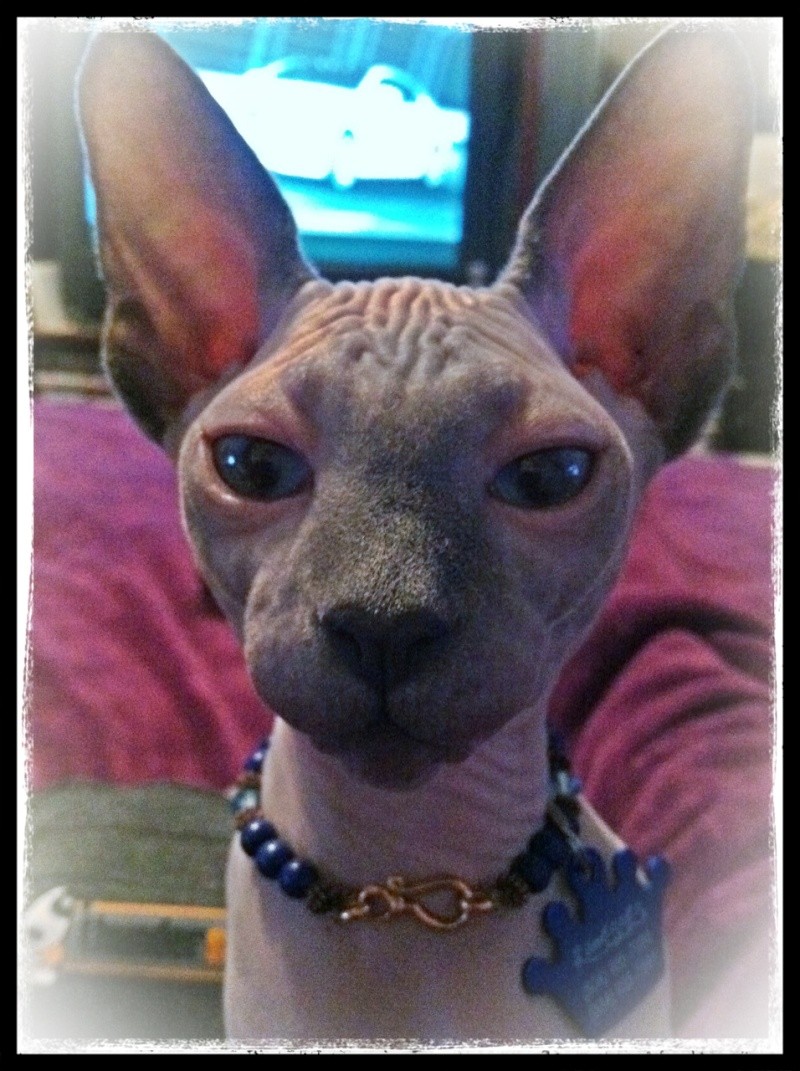 Ramesses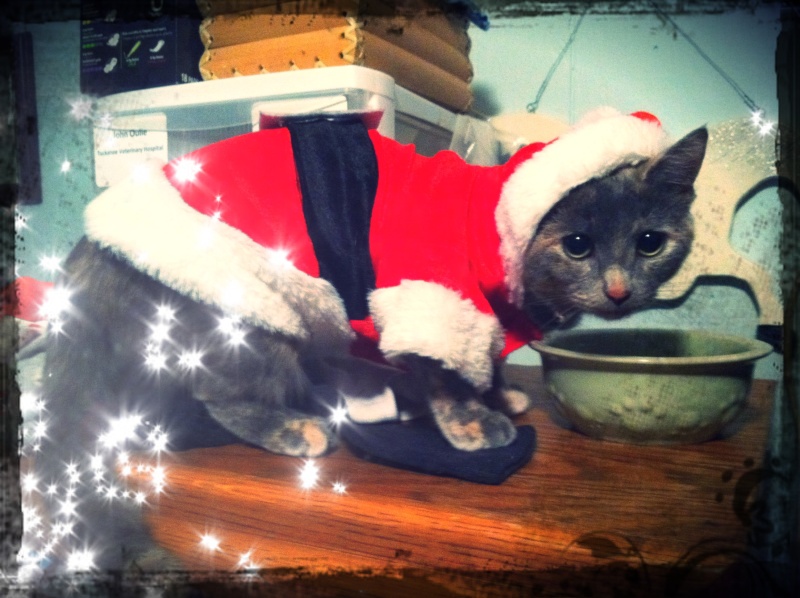 Isfet pretending to be Mrs. Claus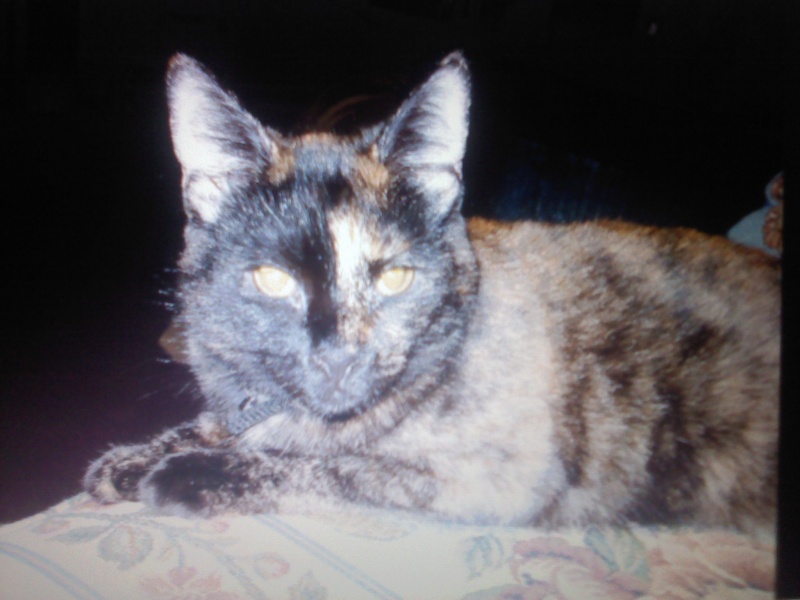 The lovely Hatshepsut.
Me, Chevy, and Isfet.
Chevy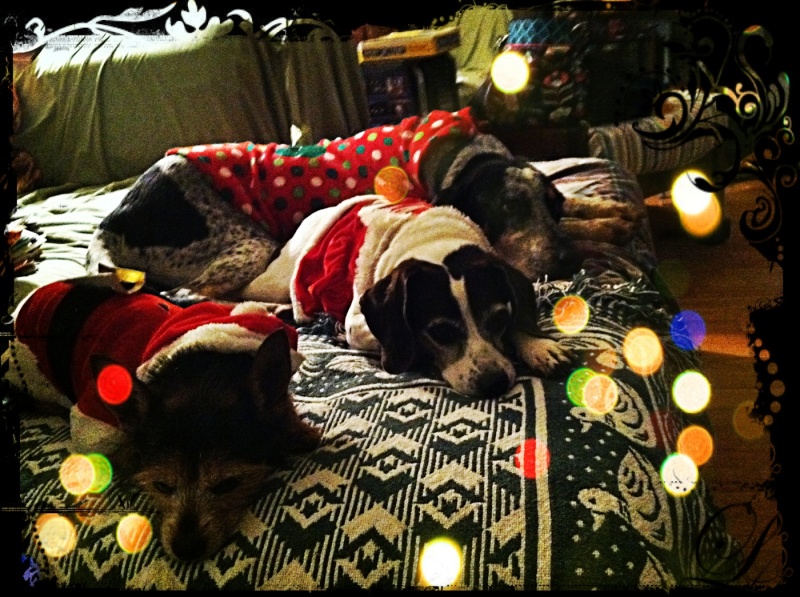 From left to right: Littledog, Bubbles, and Chevy.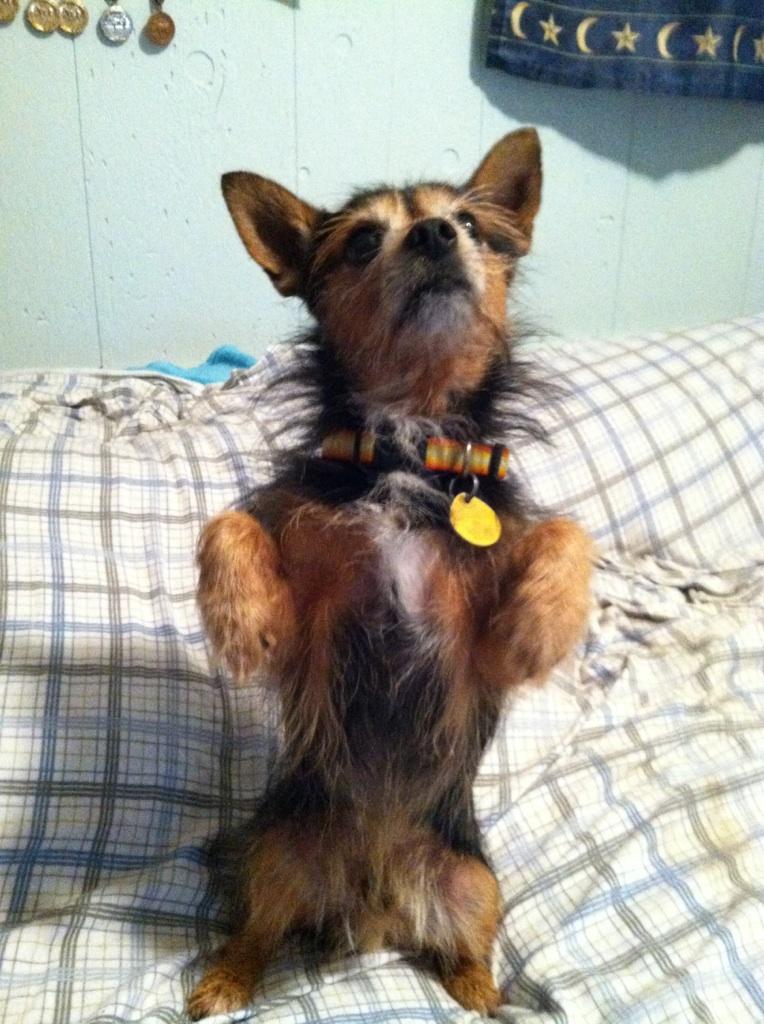 Littledog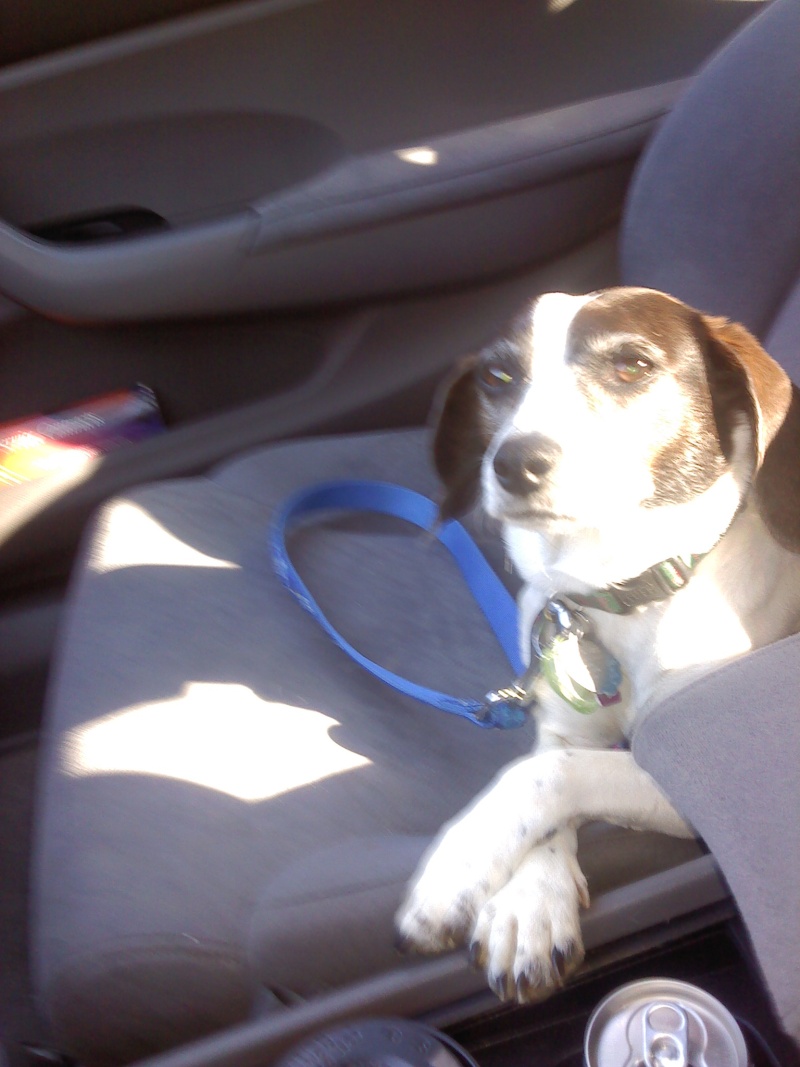 Bubbles - aka - Partner-in-Crime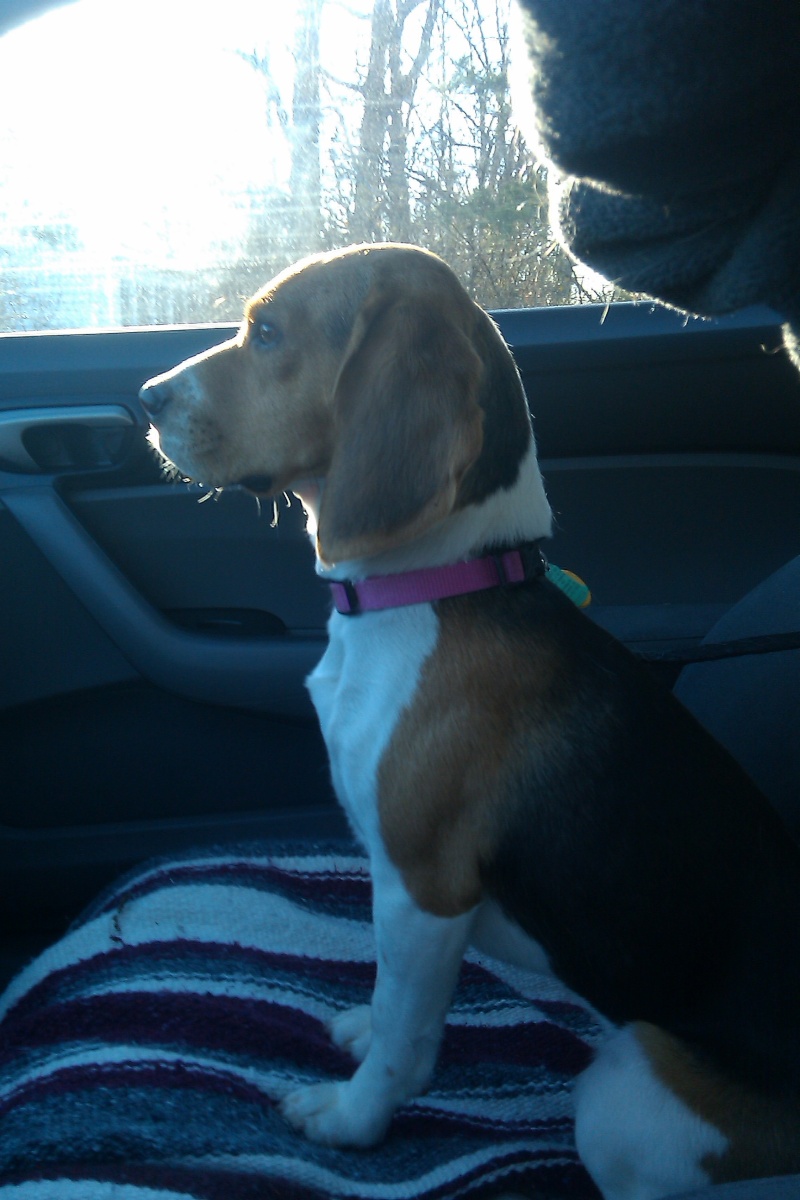 Andromeda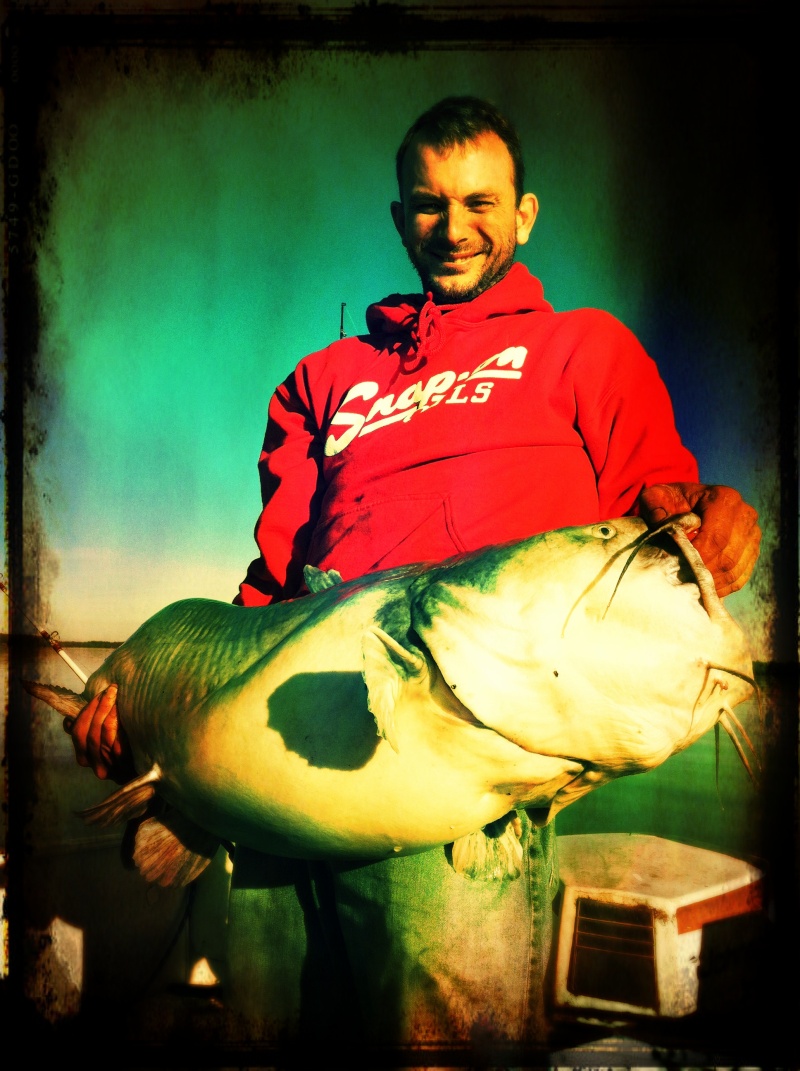 56lbs Catfish caught 1/8/12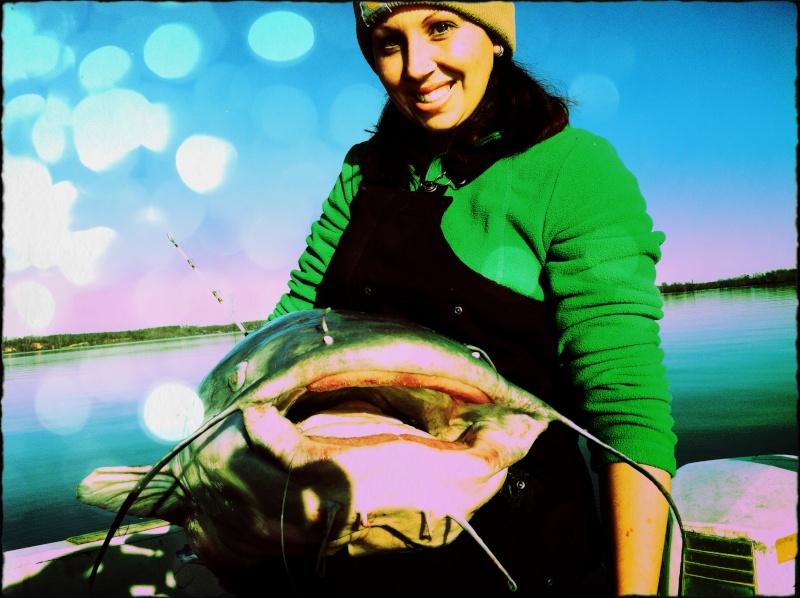 My August 2007 State Record Largemouth Bass 10lbs13oz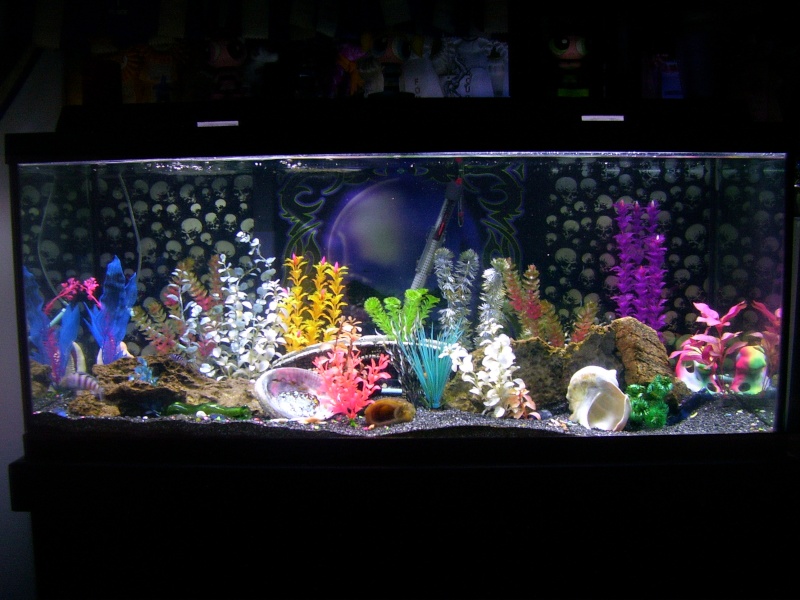 My former tank. 75 gallon with Cichlids. My douchebag uncle broke the tank, killed all of my fish, and threw everything in the trash when I was not home. We are now finally rebuilding.
I think that's enough photos for now...hehe!