Author
Message
ianjones
CVASMember




Posts

: 77


Join date

: 2012-05-29


Location

: Madison, VA



Subject: Madison, VA Tue May 29, 2012 5:19 pm

---

hello! my name is Ian Jones and i own an indoor/outdoor painting business in central virginia, and i have been an aquarium enthusiast for most of my life.

i just bought a 75gal a little over a month ago, and instead of keeping a regular fish tank, i am doing something of a science project with this one. my aim is a self-sustaining, no-tech, segregated ecosystem. this is my first planted tank, and ive already come across lots of challenges in my experiments but have also come up with some pretty viable solutions to each.

the substrate of my tank is topsoil capped with aquarium gravel, along with with some driftwood, geodes, and river rocks.

the tank sits in front of a double-window and beside a heating unit and a/c unit. the temperature fluctuates from 70 - 79 degrees, (70 - 76 in cooler weather and 75 - 79 in warmer weather).

the flora of my tank includes corkscrew val, jungle val, java moss, java fern, hornwort, moneywort, anacharis, microsword, onion grass, water wysteria, apongeton, and water lily as aquatic plants, along with some others that ive forgotten the names of. also, it houses arcorus (sp?), lucky bamboo, a money tree, venus flytraps, sage, cherry tomato vine, parlor palm, and cataractarum palm as emergent plants, as well as a couple others i dont know the names of. the emergent plants are either pushed directly to the substrate, taped to the back of the tank, or in planters that are taped to the back of the tank, filled with peat and/or topsoil and which also double as breeding grounds for blackworms that exit out of the drainage holes when they get curious or over-crowded. also, there is a water hyacinth and water lettuce that are floating plants, and which also house some blackworms, though somewhat less effectively. all plants are growing and/or reproducing.

the fauna of the tank so far includes 1 male betta, 3 female bettas, 3 rosy red minnows, 1 male guppy, 2 female guppies, 1 male black molly, 2 female black mollies, 1 male blue platy, 2 female blue platys, 2 ghost shrimp, 6 otocinculuses, and 12 snails (apple and trapdoor).

the trapdoor snails have bred and there are little babies everywhere, but the apple snails have laid no egg clutches. the male betta keeps a bubble nest and has bred with all the females and put their eggs in it. the oldest fry are free-swimming. all the female livebearers are pregnant. i cant sex or tell anything about the otos or minnows.

everything is fat and happy, and they all regulate their own feeding as they see fit. id like less of the betta fry to survive, but most of the time, nothing is hungry enough to go after them. i havent fed the tank in 2 weeks. id like there to be less green-spot algae but more than enough is better than less than enough lol. the other purchases i plan on making are swordtails, a couple dwarf gouramis (provided i can find someone who sells females as well as males), dwarf cichlids, adn cherry shrimp (and possibly some other types of shrimps). the minnows will probably be gone soon, as they were just canaries while the tank was cycling.

thats where im at now. ill stay updated. im happy to meet any and all of you!

Deb
Administrator




Posts

: 2006


Join date

: 2012-02-04


Location

: Richmond, VA



Subject: Re: Madison, VA Tue May 29, 2012 7:47 pm

---

Welcome to CVAS, Ian.

This sounds absolutely great! Only recently I read an article in Amazonas magazine about riparium set-ups. Your set-up has some of the characteristics of the riparium but sounds even more interesting. If you can, please post some photos.

Do you know which trapdoors you have? I mean, do they belong to Neritina or another Nerite genus? If you are intrested in selling some of the babies, let me know.

It's nice to see someone on here with some of my own interests so please keep posting and let us know how this project goes. You have a great selection of plants and I'd like to hear how they do as time goes by.

Here is something that might interest you in a small way.

It's a small planted bowl using aquatic and house plants for filtration. I just did it for fun one day while being bored.

http://cvas.forumotion.com/t414-a-shrimp-bowl

The shrimps have produced babies - you can see one of them in the second pic, to the left of the prominent snail. Look for the eye stalks.

I am very interested in your project above and hope to hear (and see) more about it.

Flippercon
CVASMember




Posts

: 1182


Join date

: 2012-02-03


Location

: Virginia Beach, VA



Subject: Re: Madison, VA Tue May 29, 2012 8:13 pm

---

Welcome Ian sounds like a very cool project going there. I too would like to see a picture of this setup. We have a bunch of planted tank fans here,so please share more!

ianjones
CVASMember




Posts

: 77


Join date

: 2012-05-29


Location

: Madison, VA



Subject: Re: Madison, VA Tue May 29, 2012 8:42 pm

---

i saw the baby! ive never had any luck with shrimp in my more regular aquarium setups, but the two ghost shrimp i put in this one seem to thrive! im hoping to get some cherry shrimp and have shrimp babies too this time! i really like red bee shrimp too

in another fish forum, there are also people selling these crystal blue shrimp that are basically like the ghost shrimp but with a blue hue to them and i think i might try some out.

the trapdoor snails are not nerite snails, and thats a really lousy name for them because tons of snails have "trapdoors" but thats what the LFS calls them. they are more mundane than a nerite snail and are touted for pond use. they have unremarkable brown shells, a bit pointy-er than an apple snail. im not sure whether they are hermaphroditic or not, but they give live birth to 1 or 2 babies at a time. for this reason, i may be getting rid of all of them once the GSA has calmed down a little. an egg-laying snail's population can be kept in check, but a livebearing snail will probably only be able to be kept in check with something that would also eat my adult shrimp, like crayfish or loaches. how do you give live birth to something with a shell anyway? ugh. poor snail.

http://aqualandpetsplus.com/Bug,%20Snails,%20Trapdoor.htm

theres a link to some info on the trapdoor snails.

i have some pics i took after the first week or so and ill try to get them up, and ill get some of the GSA off the front of the tank so i can get some newer ones up too

although aquascaping is not an interest of mine and, aside from the "taller plants in the back" rule, the tank isnt set up for easy fish viewing

ianjones
CVASMember




Posts

: 77


Join date

: 2012-05-29


Location

: Madison, VA



Subject: Re: Madison, VA Tue May 29, 2012 9:17 pm

---

this is about a week into the project. i had just emersed the houseplants and the water got cloudy from all the soil that i couldnt bang out of the roots. since this picture, i have removed the two palms on the far left and the croton in the cup on the middle left, and replaced them with a money tree and other plants that came in a terrarium with it. if you are planning on experimenting with houseplants, i have learned a tip recently. leave the roots visible and in a week or two, you will be able to tell whether the plant will thrive or not in its environment (some houseplants experience die-back from being in a new enviro but that doesnt mean they wont grow back and live). if the plant begins to branch new roots, you will see them clearly. they will be white and unsoiled, in contrast with the rest. this plant will thrive, regardless of what the leaves look like. if the roots become milky-clearish, or do not produce new roots in a couple weeks, it might not adapt to this type of setting. also, some plants will live with their roots exposed to only the water, and die if they are in waterlogged dirt and vice versa.

what you dont see here is that everything below the bottom of this pic is coated in a disgusting, think blanket of cyanobacteria (BGA). i exersized a lot of patience in my war against this stuff, and had to ignore a lot of jeers from people telling me that i needed CO2 and that i couldnt put my tank in a window, and that it would never go away because the water is stagnant. the GSA is not a problem to me because it is a renewable food source, but nothing on earth eats cyano, save for the spirulina strain. i didnt medicate my tank, i didnt do a blackout, i didnt use peroxide. i mostly just waited for the plants' nutrient intake to rival the cyano. what i did do to help it was i added a layer of non-fertilized topsoil beneath the gravel. dont make the same mistake i made and try this while the tank is filled with water. you end up changing so much water for clarity that you might as well have drained it. i rerooted the plants (and changed the scheme a little but kept the corkscrew val curtain down the middle. i thought it was a good idea to keep more dominant fish from sight-chasing less dominant fish from across the tank.) after the dirt was in and capped with gravel, the plants took off and the cyano died completely in a week (which was around yesterday). a couple people have mused that the onset of cyano began with me using "bacteria in a bottle" products to help my tank cycle and i completely agree.

another lesson learned...the dirt swirling around in the tank almost killed the water hyacinth. floating plants hate soil clogging their feathery roots!

ianjones
CVASMember




Posts

: 77


Join date

: 2012-05-29


Location

: Madison, VA



Subject: Re: Madison, VA Tue May 29, 2012 9:40 pm

---

this is after i took those palms on the left out and replaced them with the money tree and its co-terraritarians. the male betta loved the idea and he immediately began building his bubble nest behind the money tree. you would think that after the first fry were born he would relish the idea of being free from the stress of the nest, but instead he mated with the rest of the female bettas and put their eggs in there too. he is currently guarding a nest containing the eggs of three female bettas. he leaves for only seconds at a time to chase the females away and to find himself some food.

this picture was taken shortly after i had introduced the topsoil, and i was doing 12gal water changes every day to get the water clear again. notice the cyano still on the submerged bamboo leaf. (btw you can get bigger stalks of bamboo for cheaper at Lowes than you can at the LFS.)

in this kind of setup, emergent plants are actually better at filtration than aquatic plants, because they can get their CO2 from the air instead of relying on fish respiration. which means that if you dont have CO2 injection, the emergent plants can suck up more CO2 and grow faster because they are not limited in their CO2 intake.

Liz
SupportTeam




Posts

: 1215


Join date

: 2012-02-04


Location

: Glen Allen, VA



Subject: Re: Madison, VA Wed May 30, 2012 9:27 am

---

This is great! Welcome to the forum

Your setup is very interesting and I look forward to more updates.

Deb, the trapdoor snail is likely

Viviparus malleattus

, and I'm going to be getting some myself soon. I found a hobbyist who is looking to part with excess ramshorns, which I need for my puffer, and he found a quantity of trapdoors in his pond when he cleaned it out this spring, so he's going to send some to me.

Ben
CVASMember




Posts

: 461


Join date

: 2012-02-03


Location

: Richmond, VA



Subject: Re: Madison, VA Wed May 30, 2012 10:04 am

---

Welcome to the forum. Very neat setup. I look forward to seeing the progress.

I just wanted to comment on the dwarf gourami. The breeders only export males so finding females will be very difficult.

Deb
Administrator




Posts

: 2006


Join date

: 2012-02-04


Location

: Richmond, VA



Subject: Re: Madison, VA Wed May 30, 2012 11:00 am

---

I see the Sultan under his bubblenest! What a character. *lol*

Congrats on a good explanation of all you did and the thinking behind it.

I like the look, too. It's very mysterious and almost murky, but in a good way. It's like being water side and seeing a slice of the pond. I realize your goal is to have clear water, but this look is appealing too.

Cyano is not! *lol* I had it once. Well, twice, but the second time I didn't panic because I knew I could get rid of it based on the first experience. This was years ago but I remember the guy that helped me deal with it saying that if I just keep hand stripping it (it comes off so easily) and attend to the health of the plants then things will fall into balance and the BGA will disappear. Which is what happened. That first time was as a result of tank neglect and over feeding, etc., the usual story and the second time was a result of a complete tank teardown. It was just a matter of imbalance. Sounds like you've dealt with yours already and it's gone. What role do you think the cycle starter had in the proliferation of the BGA? I'd like to hear your theory.

Thanks for the link. I've gotten so used to only the Nerites being called "trapdoors" which is why I assumed that was what you had. Yours kind of do look like apple snails but with a more pointy cone and some other physical differences. Such a large snail might produce more waste than they help out in the tank so probably you will end up removing them, as you said.

Snails are one of my interests and I've kept different kinds. From the beginning, though, ramshorn snails (Planorba sp.) have been my favorites and I always have a few. Right now I have MANY because I devoted one of my tanks to cultivating them. Mostly I have the brown ones, but there are a few red ones mixed in. The cruise constantly, eating this and that and are no trouble. They reproduce by laying egg cases on the glass, which can be removed with a razor if you are worried about overpopulation. If you want a few, let me know.

Ian wrote:

in this kind of setup, emergent plants are actually better at filtration than aquatic plants, because they can get their CO2 from the air instead of relying on fish respiration. which means that if you dont have CO2 injection, the emergent plants can suck up more CO2 and grow faster because they are not limited in their CO2 intake.

You've done way more with houseplants than I have but I recognize their potential for cleaning the aquarium water. They are true "nitrate sponges" as they use up this nutrient without adding any of their own waste products back into the water. Usually if I use houseplants it's in a bowl or other small set-up without any mechanical filtration. Right now I'm using rooted stems of an arrow-plant (Syngonium) and lucky bamboo (Dracaena sp.) and trailing Philodendron. In the past I've simply stuck the cut ends of pothos or other philodendron in the water. The roots grow and the water gets purified. I have not gone as far as you have with emergent houseplants but it's something I'd like to try in the future.

I'd like to see a pic of the money tree in situ. The one I have is in a pot with twisty trunks, sort of like a tiny mangrove. It might be interesting to grow it emerging from the aquarium.

This is a great topic and speaks to the interests of a lot of us on here with planted tanks and an interest in invertebrates and self-sustaining systems. Thanks for joining CVAS.

(Just saw your post, Liz. Thanks for the scientific name.

)

ianjones
CVASMember




Posts

: 77


Join date

: 2012-05-29


Location

: Madison, VA



Subject: Re: Madison, VA Wed May 30, 2012 8:42 pm

---

liz, thanks for the scientific name. im really no good with remembering those lol. and i love puffers! ive only kept the figure 8 ones one time, and only briefly. i threw them in a 29gal with 2 adult severums and 3 firemouths. i thought the severums might harass them a little bit and id get to see them puff up. but the puffers attacked everything! they would wobble up to any unsuspecting fish that sat still long enough, chomp down on a fin, and go for a ride! they even bit my powerhead and its tubing with their little beaks. they tore my plastic plants to bits. within a week, all my fish had chunks of fins missing and i had to get rid of the puffers. never once saw them puff up

ben, yeah they are probably a man-made breed and patented. ive personally never seen a female dwarf gourami, and i dont get that. i mean, i could understand if you were charging 20 bucks a fish and wanted to have more control of your patented investment and not have the market flooded with a bunch of $4 fish....but they are already $4 fish! they are one of the cheapest things in the fish store. that kind of business acumen baffles the mind. and its a big loss for me too. they are a semi-aggressive fish that enjoys having their territory at the top of the tank, which is pretty rare. they are great candidates for still water. they munch plants sometimes which to me = natural plant trimming. and i like that they stay under 6". sigh.

deb, he is a grumpus! he begrudgingly takes time out of his asinine schedule to have his fish sex and then goes back to harassing anything that gets close to him

you are right. im not keen on the murky water...yet im constantly doing something to make it that way haha. it was cloudy during cycling, then after that cleared, i submerged houseplants, then i dumped in topsoil, after lots of water changes it was clear again. then yesterday i wanted to put some more cups on the back for more plants and more worms to keep up with the increased fish population. i got a bad batch from the LFS this time. the first batch was great and smelled healthy, like iron. this batch smelled like a 10 year old turd and over half of them were white and dead. it stunk my whole apt up and i should have never put them in my tank. the decay has once again clouded the water and ive been scooping moldy worms out of my cups

cyano is narsty! but ive really enjoyed the challenge of getting rid of imbalances, whereas before i just doused the tank with something to kill it. my theory is that i am completely remedial. how long do you figure aerobic bacteria that feeds on ammonia and nitrite can live in a vacuum-sealed bottle with a finite food supply? looking back, im guessing they never even made it onto the shipping truck. smh

this is my first time keeping snails. i do think the zebra nerites look the coolest, but ive never seen them for sale in the LFS. the waste doesnt concern me so much, as it is plant food, and ive actually been more concerned with not enough waste than too much...well before the dead worm debacle anyways lol. although my trapdoors are about the size of the ones in the link, maybe a bit larger, the apple snails are the biggest ones ive got. some of them are currently the size of golf balls! i would like a few ramshorns

maybe we could trade some snails! can you tell me why the ramshorns are your fav?

those are really good house plants to use! another good specimen of dracaena is called Sol Cane. the philodendron will actually thrive completely submersed. i dont have tons of experience using house plants in the aquarium, but i have lots of them in the house. i knew the money tree was a shoe-in for the aquarium b/c it thrives in the same conditions as lucky bamboo. i had one in a planter with drainage and it never grew...almost died. then i stuck it in a planter with no drainage and put a peat/sphagnum mix in, and i keep it laden with water. it is my most impressive plant, with leaf spreads bigger than my head! so i got another one from lowes that was in a terrarium with some other plants and put them all in the tank. all of them did really well! they all have new roots already and this one plant that was green with white stripes now has a rid rim around each of the leaves and has nearly doubled in size in a week. i wish i knew what it was called. oddly, the flytraps arent doing as good as i thought. thats sad because they would have been perfect. the mouths constantly die off and would be producing lots of fresh decaying plant matter for the blackworms, who eat it voraciously!

ill try to get some new pics tomorrow and ill remember to include both money trees for you

koolaid68
CVASMember




Posts

: 365


Join date

: 2012-02-07


Location

: Hampton, Va.



Subject: Re: Madison, VA Thu May 31, 2012 3:29 pm

---

HI Ian, welcome to CVAS, and its very nice to meet you.. I have enjoyed reading about your setups and looking at your pics. I am eager to see more pics and read more updates.

_________________

This is the place where fish lovers brain storm, share pics, and talk about fish

http://www.youtube.com/watch?v=GEd9pbj9MGY

Deb
Administrator




Posts

: 2006


Join date

: 2012-02-04


Location

: Richmond, VA



Subject: Re: Madison, VA Sat Jun 02, 2012 2:00 pm

---

I have Nerite snails on my mind because the latest issue of Amazonas magazine has a long and comprehensive article on them. About two weeks ago the Lakeside Fin&Feather had a tank of what appeared to be

Neritina turrita

, which they were holding for either the Science Museum or the Math and Science Center, I forget which. Sometimes, Azalea Aquariums has Nerite snails, usually just one or two in the tiny display tanks up front by the register.

I can't tell you exactly why I like the ramshorn snails the best. It's just a personal preference. Some things are their flat spiral shape and dark brown color. When they lack the dark pigmentation, they show through their shells as red, which is very attractive.

They reproduce in the least messy or invasive way with only 10-12 developing eggs in a flat gel oval on the glass. They won't overrun the tank as fast as some snails or destroy plants with messy egg clutches.

One thing I've wondered about and maybe you have, too (Liz, Ian, even Flipp) which is that many of the houseplants we're using in the aquarium are supposed to be poisonous to children and pets. This is apparently if the leaves are chewed and in some cases if any part of the plant is chewed. I myself have not noticed any ill effects from using houseplants as nitrate removers, only benefits. My fry and inverts do not appear to be eating any part of the plants but are cleaning them very thoroughly. Just wondered if disaster is around the corner ...

ianjones
CVASMember




Posts

: 77


Join date

: 2012-05-29


Location

: Madison, VA



Subject: Re: Madison, VA Sun Jun 03, 2012 11:27 am

---

http://cvas.forumotion.com/t453-75gal-self-sustaining-ecosystem-project-no-electricity#4258

So as not to interrupt the convo with copious pics, here is a link to the tank updates and its plants.

Deb, do eggs layed on live plants hurt them? i didnt know that! do the ramshorns place their eggs on the glass above or below the water line? The apple snails put theirs above the water, which keeps them away from fish, but its also hard to keep them from drying out without constant attention. Also, I seem to have an apple snail that has taken to just floating on top of the water. he isnt attached to a plant or the glass, and he is alive and comes out every now and then to grab on to a passing plant leaf...but whats his deal? have you ever encountered this? i think its ridiculous.

about the poisonous houseplants, i was wondering the same thing at one point, and here is a collection of facts, observations, and conclusions that i have made about it:

Although not a plant, cyanobacteria is very toxic primordial stuff. Although the oxygen and CO2 it gives off is hugely responsible for earth's atmosphere (and in earlier times, was solely responsible for it), most strains of it are some very poisonous stuff. If humans or any mammal drinks water where high concentrations of toxic strains of cyano exist, they can perish in mere minutes. Patches of water with high concentrations of it can be indicated by a collection of dead mammals not far from the water source. These are facts that I have read about cyano. My personal observation is that my tank had a high concentration of cyano that im assuming was toxic because nothing would eat it. the fish did not die from it, and fry did not die from being birthed in a tank of it. although nothing in my tank would eat it while it was healthy, ive heard sporadic reports of this or that eating cyano, and i believe i saw some snails munching on it after it was dying. my conclusion is this. most fish know what is poisonous to them and will not eat things that would harm them. (my belief is that the reports of things eating cyano were either false or reports of things eating cyano that was already dying.) I also conclude that, whether bacteria or plant, it is only poisonous while it is healthy, therefore any dead leaves that fall into a tank that the fish eat will not poison them, and any live leaves that are partially emerged will not be eaten by fish who would die from it.

I read a report of a poisonous plant thriving in an aquarium as an emergent plant (i believe it was Golden Pothos) and the fish in the aquarium breeding like crazy and never being negatively affected by it, either as a result of avoidance or immunity, i dont know which. when it comes to roots vs leaves, not a hardline fact but as a general rule, a poisonous plant has evolved its toxicity to keep herbivorous creatures from destroying its population. im assuming that its biggest evolutionary concern is protecting the exposed leaves, not the roots. therefore im assuming that the roots of a poisonous plant are generally not toxic, or nowhere near as toxic as the leaves. my personal observation is only slight, since the only definitively poisonous plant i have used thus far was a Croton, and it grew in a cup where no fish could really get to it. It did not do well (but this particular Croton does horribly in any conditions, compared to my other Crotons so i think the prob is more in the plant itself) in those conditions and i removed it, but no fish were harmed by its existance. The blackworms that live in the cup it was in also were not harmed by it, or by consuming the dead leaves.

poisonous plants have, through evolutionary development, found a way to convert nutrients into toxins. but my guess is that they also uptake more toxins than a non-poisonous plant to help in their toxicity. also remember that what is toxic to one form of life is not necessarily toxic to another. CO2 is toxic to most animalia, although its food for plants; a king snake eats poisonous snakes that would kill us because he is unaffected by their poisons. a "poisonous" plant's method of toxin delivery to mammals may not affect fish at all, although that seems to me to be grasping at straws.

on the subject, i will leave you with a quote from Paracelsus, a German-Swiss physician who is credited as "the father of toxicology":

"All things are poison, and nothing is without poison; only the dose permits something not to be poisonous."

ianjones
CVASMember




Posts

: 77


Join date

: 2012-05-29


Location

: Madison, VA



Subject: Re: Madison, VA Sun Jun 03, 2012 1:23 pm

---

oh yeah deb...here is that money tree i was telling you about. they grow so much better with no drainage!

Deb
Administrator




Posts

: 2006


Join date

: 2012-02-04


Location

: Richmond, VA



Subject: Re: Madison, VA Sun Jun 03, 2012 7:58 pm

---

Ian wrote:

Deb, do eggs layed on live plants hurt them? i didnt know that! do the ramshorns place their eggs on the glass above or below the water line?

I should have said "pond snails." If pond snails lay eggs on your fine-leaf aquarium plants, and you try to remove them, you will ruin the leaves. The eggs are encased in this gross gooey gel-like material, not firm but gloopy. Even Java fern can't stand up to the drubbing of a pond snail egg removal. Pond snails (family Physidae) show up in aquariums rather frequently, coming in with farm-raised aquarium plants. They have a nice shape shell a bit like Nerite snails, and they usually don't get very big in an aquarium. BUT ... they can overrun your tank in a hurry if you don't control them and the messy egg clumps can really turn you off. They did me.

I've never seen ramshorn snail eggs anywhere but on the glass where you can see them, BELOW the water line. They need to stay wet. I have a pic I just took of some tiny ramshorn babies just out of their flat gel-case, settled on an arrow-leaf. Ramshorn snails are very compact and discreet. *lol*

Ian wrote:

... my conclusion is this. most fish know what is poisonous to them and will not eat things that would harm them.

This is akin to the quote by Max Weber (well, it was either Weber or Jung, I forget which) "Animals which enjoy poisonous food soon become extinct." or something similar to that.

I tend to agree with your discussion. Today I saw the baby shrimps "eating" the roots of the arrow-leaf and the snails devouring the expired underwater leaf. All inverts are doing well. *lol*

Thanks for the pic of the money tree! It looks good but I don't understand about the drainage? I have such a plant in a small ceramic planter covered in glued-in gravel, from Lowe's. I had no idea how to keep it so I just give it a bathroom Dixie cup of water once a week. It was getting too tall for me so I cut it back drastically to make it more shrubby and less tall. All the cut places are now growing new leaves. Explain please more about the drainage or lack of.

ianjones
CVASMember




Posts

: 77


Join date

: 2012-05-29


Location

: Madison, VA



Subject: Re: Madison, VA Mon Jun 04, 2012 8:01 am

---

those snails sound hard to handle! i like the sound of the ramshorns though. do fish eat their eggs?

by "shrimps eating the roots" what did you mean? did the plant get root rot and the shrimps were cleaning up the decay?

lol thats how i got my Money Tree and Ponytail Palm as well! i hate those stupid pots with the glued gravel! you have to break the entire thing to get the plant out of it

that bowl also has no drainage, which is actually good for the money tree. the ponytail palm didnt like it so much and began to get root rot, rootbound, and started to die very quickly in it. but the money tree doesnt grow a very expansive root system, and it likes standing water. its actually a lot like the lucky bamboo. you know how they keep that stuff in just water, like a cut flower in a vase? well, the money tree would probably like that too. and it seems to like as much light as it can get. i have mine on the side of the house that gets beat down by the afternoon sun. usually i only keep cactuses, succulents, and outside plants that require full sun in those windows, but the money tree loves it too. see the darker, smaller leaves in the middle of the plant? those were all the leaves that were on it when i got it. in the planter that had drainage, it hardly grew any new leaves, and if it did, they were very small and would die and fall off quickly. once i put it in that planter, it started doing what you see in the pic. i also had flytraps in there with it, and they like the soil to stay moist, so i was always filling the water in the planter almost to the top so that the evening sun wouldnt dry out the shallow roots of the flytraps. the money tree thrived in that environment. i wish i had a more scientific answer for you. i was planning on doing some studying about botany and hydroponics tonight so maybe soon i will

Deb
Administrator




Posts

: 2006


Join date

: 2012-02-04


Location

: Richmond, VA



Subject: Re: Madison, VA Thu Jun 07, 2012 2:16 am

---

The egg-cases of ramshorn snails seem to be too hard for the ordinary small fish or shrimp to penetrate. Although they try, especially the shrimp. I suppose what they are trying to do is eat the nutritious substance that encloses the eggs, but it's too hard for them. The baby snails always survive this onslaught and hatch.

What I mean by "eating the roots" is that I often see many of the juvenile shrimps cruising up and down the healthy roots of the stem plants. I assume they are eating and removing any bio-films that naturally grow on these surfaces - not destroying the roots at all. That's why I wrote "eating." *lol* Also I have seen them actually eating the expired leaves of the arrowleaf plant but as you have said there may not be any toxic material in the dead leaves. In any case, I see no dead inverts only lively ones.

My money tree in the glued-in gravel is doing well but I think it's for the reason you gave. I give it about 3-5 ounces of water a week and this brings the water level right up to the top of the gravel. I never noticed this before but it means, in effect, that the plant is sitting in water which is probably why it's doing well.

You've mentioned the Venus fly-traps a couple of times. I too am surprised they did not survive in the wet boggy environment.

ianjones
CVASMember




Posts

: 77


Join date

: 2012-05-29


Location

: Madison, VA



Subject: Re: Madison, VA Thu Jun 07, 2012 7:35 am

---

wow. i never knew snail eggs were so tough! im having the problem right now that my fish dont seem to be eating eggs or fry

i guess they are too full on worms, but there are some sort of eggs sitting on the plant leaves that go untouched, although the fish swim by and their movement knocks some of them off haha. i dont think they are snail eggs, but maybe from the rosy reds or the otos.

thanks for the clarification. those shrimp are good little cleaners! what type do you have?

those money trees are really cool arent they? the one i have in the tank has started to form the beginnings of new roots, but hasnt grown or had any die-off so its neither here nor there right now. and yeah i was very disappointed in the flytraps >

ps - i would think about moving your money tree soon. they can get pretty big on relatively small root systems, but the way you describe yours, it sounds like he may need a new home soon

ianjones
CVASMember




Posts

: 77


Join date

: 2012-05-29


Location

: Madison, VA



Subject: Re: Madison, VA Sun Jun 10, 2012 12:56 pm

---

here's a crazy thing ive been witnessing with the snails in my tank. some of the smaller ones are "swimming" upside down on the water surface. sometimes very speedily! im assuming they are eating the nutrient film that gathers on the surface of the water. i had no idea they could do this!

i will move my findings on hydroponics to the "75gal self-sustaining" topic i started in the Members Fish List forum to try and lineate our convos

Deb
Administrator




Posts

: 2006


Join date

: 2012-02-04


Location

: Richmond, VA



Subject: Re: Madison, VA Mon Jun 11, 2012 11:11 am

---

Mine have been doing that a lot, too, lately. Not in the shrimp bowl where I might expect it but in my 10 gallon which has a good amount of circulation and no surface film. It's probably significant that both of our snails started up this behavior recently. Maybe something in the source water?

After the shrimp bowl was first set up, a few weeks into it a decent surface film grew. I broke it up and flakes of it drifted down into the bowl. I knew it would get eaten by all the baby shrimps because I've had this film on new tanks before. You'd be surprised (maybe you wouldn't!) at how many new hobbyists get freaked out by surface film and panic. The first time I saw it (about 12 years ago) I thought it was the beginning of the end! *lol*

I agree with you - I believe the film is a collection of excess proteins and oils and is probably nutritious to tiny creatures. Freshwater tanks don't usually have much of it and it tends to go away as the tank matures. In an emergency, a foam fractionator would get rid of it. *lol*

Flippercon
CVASMember




Posts

: 1182


Join date

: 2012-02-03


Location

: Virginia Beach, VA



Subject: Re: Madison, VA Mon Jun 11, 2012 11:21 am

---

This protien can also be romoved by placing a paper towel on the surface and removing it. Pretty neat.

ianjones
CVASMember




Posts

: 77


Join date

: 2012-05-29


Location

: Madison, VA



Subject: Re: Madison, VA Tue Jun 12, 2012 8:31 am

---

haha deb! no i dont get upset about the nutrient film. it is just a collection of nutrients and oils that are more buoyant than water. at first, the tank had a visible film, but now whatever is there is no longer visible, even at an angle. i imagine that is is because i have a lot of plants retrieving nutrients from the top of the water column, and im also not using flake/pellet food anymore, and there are more active fish in the tank that like to swim along the top and disturb the water surface.

that is def weird that our snails started doing that at the same time. i cant imagine we have anything close to the same water source, right?

flippercon, thats a good idea for getting rid of it! do you not like it being in your tanks?

Flippercon
CVASMember




Posts

: 1182


Join date

: 2012-02-03


Location

: Virginia Beach, VA



Subject: Re: Madison, VA Tue Jun 12, 2012 8:33 am

---

It doesn't bother me , I just saw a video on YouTube the other day on removing the protiens at the top of the water this way. It worked very well

Deb
Administrator




Posts

: 2006


Join date

: 2012-02-04


Location

: Richmond, VA



Subject: Re: Madison, VA Tue Jun 12, 2012 1:46 pm

---

It's good to know that the paper towel works for getting rid of the film. We on this thread aren't bothered by the film but a newcomer to the hobby might appreciate a quick and easy solution.

Sponsored content






Subject: Re: Madison, VA

---
Who is online?
In total there is 1 user online :: 0 Registered, 0 Hidden and 1 Guest

None

Most users ever online was 53 on Wed Apr 29, 2015 2:12 pm

Latest topics
» Raleigh Aqu Soc Convention Mar 10-12


by finzz Sat Oct 28, 2017 9:26 pm

» RiftNut Intro


by gerald Sat Oct 28, 2017 2:19 pm

» Corydoras "yellowcat"


by finzz Sat Sep 30, 2017 7:44 pm

» Fish can recognize faces


by gerald Wed Sep 27, 2017 10:13 pm

» Click & Fish Aquatics


by Deb Sat Sep 23, 2017 11:16 am

» Acrylic Tank Care


by Deb Tue Sep 05, 2017 8:29 pm

» Help! Oscar is sick Please help me :((((


by gerald Sat Aug 26, 2017 10:14 pm

» Metaframe Alert, Baltimore! - 20 gallon long/$5.00!


by NVFC Sat Aug 19, 2017 8:59 pm

» September Meeting NVFC


by NVFC Sat Aug 19, 2017 8:54 pm

» JBJ 30g rimless tank plus stand


by Liz Mon Jul 17, 2017 12:45 pm

» Breeding pair Electric Blue Acaras


by Liz Fri Jun 30, 2017 7:28 pm

» Seeding help


by NVFC Thu Jun 29, 2017 11:30 pm

» Meeting July 15th


by NVFC Thu Jun 29, 2017 11:17 pm

» Aquarium maintenance support


by gerald Wed May 24, 2017 9:54 am

» Angel Fish eggs


by DLW Wed May 24, 2017 9:11 am


QUICK HELP!
SHORTCUTS:

How to post a picture.

How to post a video.

Buy, Sell, Trade, Free!

Forgot your password?

The LFS Guide!
Aquarium plants!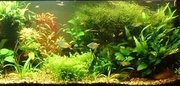 November 2017
Sun
Mon
Tue
Wed
Thu
Fri
Sat

1

2

3

4

5

6

7

8

9

10

11

12

13

14

15

16

17

18

19

20

21

22

23

24

25

26

27

28

29

30

Calendar
Angelfish of all kinds!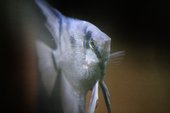 Neolamprologus multifasciatus shelldwellers.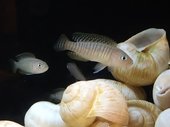 Discus - blue leopard female.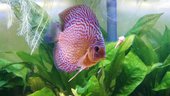 Banjo Catfish - Bunocephalus coracoideus.