Author
Message
ianjones
CVASMember




Posts

: 77


Join date

: 2012-05-29


Location

: Madison, VA



Subject: Madison, VA Tue May 29, 2012 5:19 pm

---

First topic message reminder :

hello! my name is Ian Jones and i own an indoor/outdoor painting business in central virginia, and i have been an aquarium enthusiast for most of my life.

i just bought a 75gal a little over a month ago, and instead of keeping a regular fish tank, i am doing something of a science project with this one. my aim is a self-sustaining, no-tech, segregated ecosystem. this is my first planted tank, and ive already come across lots of challenges in my experiments but have also come up with some pretty viable solutions to each.

the substrate of my tank is topsoil capped with aquarium gravel, along with with some driftwood, geodes, and river rocks.

the tank sits in front of a double-window and beside a heating unit and a/c unit. the temperature fluctuates from 70 - 79 degrees, (70 - 76 in cooler weather and 75 - 79 in warmer weather).

the flora of my tank includes corkscrew val, jungle val, java moss, java fern, hornwort, moneywort, anacharis, microsword, onion grass, water wysteria, apongeton, and water lily as aquatic plants, along with some others that ive forgotten the names of. also, it houses arcorus (sp?), lucky bamboo, a money tree, venus flytraps, sage, cherry tomato vine, parlor palm, and cataractarum palm as emergent plants, as well as a couple others i dont know the names of. the emergent plants are either pushed directly to the substrate, taped to the back of the tank, or in planters that are taped to the back of the tank, filled with peat and/or topsoil and which also double as breeding grounds for blackworms that exit out of the drainage holes when they get curious or over-crowded. also, there is a water hyacinth and water lettuce that are floating plants, and which also house some blackworms, though somewhat less effectively. all plants are growing and/or reproducing.

the fauna of the tank so far includes 1 male betta, 3 female bettas, 3 rosy red minnows, 1 male guppy, 2 female guppies, 1 male black molly, 2 female black mollies, 1 male blue platy, 2 female blue platys, 2 ghost shrimp, 6 otocinculuses, and 12 snails (apple and trapdoor).

the trapdoor snails have bred and there are little babies everywhere, but the apple snails have laid no egg clutches. the male betta keeps a bubble nest and has bred with all the females and put their eggs in it. the oldest fry are free-swimming. all the female livebearers are pregnant. i cant sex or tell anything about the otos or minnows.

everything is fat and happy, and they all regulate their own feeding as they see fit. id like less of the betta fry to survive, but most of the time, nothing is hungry enough to go after them. i havent fed the tank in 2 weeks. id like there to be less green-spot algae but more than enough is better than less than enough lol. the other purchases i plan on making are swordtails, a couple dwarf gouramis (provided i can find someone who sells females as well as males), dwarf cichlids, adn cherry shrimp (and possibly some other types of shrimps). the minnows will probably be gone soon, as they were just canaries while the tank was cycling.

thats where im at now. ill stay updated. im happy to meet any and all of you!
---
Author
Message
ianjones
CVASMember




Posts

: 77


Join date

: 2012-05-29


Location

: Madison, VA



Subject: Re: Madison, VA Mon Jun 04, 2012 8:01 am

---

those snails sound hard to handle! i like the sound of the ramshorns though. do fish eat their eggs?

by "shrimps eating the roots" what did you mean? did the plant get root rot and the shrimps were cleaning up the decay?

lol thats how i got my Money Tree and Ponytail Palm as well! i hate those stupid pots with the glued gravel! you have to break the entire thing to get the plant out of it

that bowl also has no drainage, which is actually good for the money tree. the ponytail palm didnt like it so much and began to get root rot, rootbound, and started to die very quickly in it. but the money tree doesnt grow a very expansive root system, and it likes standing water. its actually a lot like the lucky bamboo. you know how they keep that stuff in just water, like a cut flower in a vase? well, the money tree would probably like that too. and it seems to like as much light as it can get. i have mine on the side of the house that gets beat down by the afternoon sun. usually i only keep cactuses, succulents, and outside plants that require full sun in those windows, but the money tree loves it too. see the darker, smaller leaves in the middle of the plant? those were all the leaves that were on it when i got it. in the planter that had drainage, it hardly grew any new leaves, and if it did, they were very small and would die and fall off quickly. once i put it in that planter, it started doing what you see in the pic. i also had flytraps in there with it, and they like the soil to stay moist, so i was always filling the water in the planter almost to the top so that the evening sun wouldnt dry out the shallow roots of the flytraps. the money tree thrived in that environment. i wish i had a more scientific answer for you. i was planning on doing some studying about botany and hydroponics tonight so maybe soon i will

Deb
Administrator




Posts

: 2006


Join date

: 2012-02-04


Location

: Richmond, VA



Subject: Re: Madison, VA Thu Jun 07, 2012 2:16 am

---

The egg-cases of ramshorn snails seem to be too hard for the ordinary small fish or shrimp to penetrate. Although they try, especially the shrimp. I suppose what they are trying to do is eat the nutritious substance that encloses the eggs, but it's too hard for them. The baby snails always survive this onslaught and hatch.

What I mean by "eating the roots" is that I often see many of the juvenile shrimps cruising up and down the healthy roots of the stem plants. I assume they are eating and removing any bio-films that naturally grow on these surfaces - not destroying the roots at all. That's why I wrote "eating." *lol* Also I have seen them actually eating the expired leaves of the arrowleaf plant but as you have said there may not be any toxic material in the dead leaves. In any case, I see no dead inverts only lively ones.

My money tree in the glued-in gravel is doing well but I think it's for the reason you gave. I give it about 3-5 ounces of water a week and this brings the water level right up to the top of the gravel. I never noticed this before but it means, in effect, that the plant is sitting in water which is probably why it's doing well.

You've mentioned the Venus fly-traps a couple of times. I too am surprised they did not survive in the wet boggy environment.

ianjones
CVASMember




Posts

: 77


Join date

: 2012-05-29


Location

: Madison, VA



Subject: Re: Madison, VA Thu Jun 07, 2012 7:35 am

---

wow. i never knew snail eggs were so tough! im having the problem right now that my fish dont seem to be eating eggs or fry

i guess they are too full on worms, but there are some sort of eggs sitting on the plant leaves that go untouched, although the fish swim by and their movement knocks some of them off haha. i dont think they are snail eggs, but maybe from the rosy reds or the otos.

thanks for the clarification. those shrimp are good little cleaners! what type do you have?

those money trees are really cool arent they? the one i have in the tank has started to form the beginnings of new roots, but hasnt grown or had any die-off so its neither here nor there right now. and yeah i was very disappointed in the flytraps >

ps - i would think about moving your money tree soon. they can get pretty big on relatively small root systems, but the way you describe yours, it sounds like he may need a new home soon

ianjones
CVASMember




Posts

: 77


Join date

: 2012-05-29


Location

: Madison, VA



Subject: Re: Madison, VA Sun Jun 10, 2012 12:56 pm

---

here's a crazy thing ive been witnessing with the snails in my tank. some of the smaller ones are "swimming" upside down on the water surface. sometimes very speedily! im assuming they are eating the nutrient film that gathers on the surface of the water. i had no idea they could do this!

i will move my findings on hydroponics to the "75gal self-sustaining" topic i started in the Members Fish List forum to try and lineate our convos

Deb
Administrator




Posts

: 2006


Join date

: 2012-02-04


Location

: Richmond, VA



Subject: Re: Madison, VA Mon Jun 11, 2012 11:11 am

---

Mine have been doing that a lot, too, lately. Not in the shrimp bowl where I might expect it but in my 10 gallon which has a good amount of circulation and no surface film. It's probably significant that both of our snails started up this behavior recently. Maybe something in the source water?

After the shrimp bowl was first set up, a few weeks into it a decent surface film grew. I broke it up and flakes of it drifted down into the bowl. I knew it would get eaten by all the baby shrimps because I've had this film on new tanks before. You'd be surprised (maybe you wouldn't!) at how many new hobbyists get freaked out by surface film and panic. The first time I saw it (about 12 years ago) I thought it was the beginning of the end! *lol*

I agree with you - I believe the film is a collection of excess proteins and oils and is probably nutritious to tiny creatures. Freshwater tanks don't usually have much of it and it tends to go away as the tank matures. In an emergency, a foam fractionator would get rid of it. *lol*

Flippercon
CVASMember




Posts

: 1182


Join date

: 2012-02-03


Location

: Virginia Beach, VA



Subject: Re: Madison, VA Mon Jun 11, 2012 11:21 am

---

This protien can also be romoved by placing a paper towel on the surface and removing it. Pretty neat.

ianjones
CVASMember




Posts

: 77


Join date

: 2012-05-29


Location

: Madison, VA



Subject: Re: Madison, VA Tue Jun 12, 2012 8:31 am

---

haha deb! no i dont get upset about the nutrient film. it is just a collection of nutrients and oils that are more buoyant than water. at first, the tank had a visible film, but now whatever is there is no longer visible, even at an angle. i imagine that is is because i have a lot of plants retrieving nutrients from the top of the water column, and im also not using flake/pellet food anymore, and there are more active fish in the tank that like to swim along the top and disturb the water surface.

that is def weird that our snails started doing that at the same time. i cant imagine we have anything close to the same water source, right?

flippercon, thats a good idea for getting rid of it! do you not like it being in your tanks?

Flippercon
CVASMember




Posts

: 1182


Join date

: 2012-02-03


Location

: Virginia Beach, VA



Subject: Re: Madison, VA Tue Jun 12, 2012 8:33 am

---

It doesn't bother me , I just saw a video on YouTube the other day on removing the protiens at the top of the water this way. It worked very well

Deb
Administrator




Posts

: 2006


Join date

: 2012-02-04


Location

: Richmond, VA



Subject: Re: Madison, VA Tue Jun 12, 2012 1:46 pm

---

It's good to know that the paper towel works for getting rid of the film. We on this thread aren't bothered by the film but a newcomer to the hobby might appreciate a quick and easy solution.

Sponsored content






Subject: Re: Madison, VA

---
Who is online?
In total there is 1 user online :: 0 Registered, 0 Hidden and 1 Guest

None

Most users ever online was 53 on Wed Apr 29, 2015 2:12 pm

Latest topics
» Raleigh Aqu Soc Convention Mar 10-12


by finzz Sat Oct 28, 2017 9:26 pm

» RiftNut Intro


by gerald Sat Oct 28, 2017 2:19 pm

» Corydoras "yellowcat"


by finzz Sat Sep 30, 2017 7:44 pm

» Fish can recognize faces


by gerald Wed Sep 27, 2017 10:13 pm

» Click & Fish Aquatics


by Deb Sat Sep 23, 2017 11:16 am

» Acrylic Tank Care


by Deb Tue Sep 05, 2017 8:29 pm

» Help! Oscar is sick Please help me :((((


by gerald Sat Aug 26, 2017 10:14 pm

» Metaframe Alert, Baltimore! - 20 gallon long/$5.00!


by NVFC Sat Aug 19, 2017 8:59 pm

» September Meeting NVFC


by NVFC Sat Aug 19, 2017 8:54 pm

» JBJ 30g rimless tank plus stand


by Liz Mon Jul 17, 2017 12:45 pm

» Breeding pair Electric Blue Acaras


by Liz Fri Jun 30, 2017 7:28 pm

» Seeding help


by NVFC Thu Jun 29, 2017 11:30 pm

» Meeting July 15th


by NVFC Thu Jun 29, 2017 11:17 pm

» Aquarium maintenance support


by gerald Wed May 24, 2017 9:54 am

» Angel Fish eggs


by DLW Wed May 24, 2017 9:11 am


QUICK HELP!
SHORTCUTS:

How to post a picture.

How to post a video.

Buy, Sell, Trade, Free!

Forgot your password?

The LFS Guide!
Aquarium plants!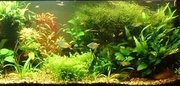 November 2017
Sun
Mon
Tue
Wed
Thu
Fri
Sat

1

2

3

4

5

6

7

8

9

10

11

12

13

14

15

16

17

18

19

20

21

22

23

24

25

26

27

28

29

30

Calendar
Angelfish of all kinds!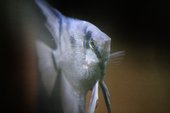 Neolamprologus multifasciatus shelldwellers.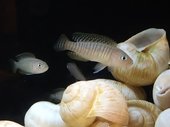 Discus - blue leopard female.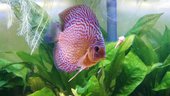 Banjo Catfish - Bunocephalus coracoideus.