Hello all!
I need HELP!

For about 3 weeks I've noticed my yellow cichlid not eating and having something in it's mouth.
So I caught it and put it in one of those plastic breeding containers during lunch today to take a closer look because after googline online all the sites said that it was "holding" eggs and should be ready to come out in about 3 - 4 weeks. It's been about 3 weeks and it was still not eating so I wanted to see if I could see any eggs. I really couldn't tell for sure even with a closer look.
HOWEVER, after work when I came home I saw that it spat out some of it's eggs!
I think I stressed it out when I put it in the plastic breeding container.

SO then I let the mother go back in the main tank and took the eggs I thought were still okay and quickly made a crappy egg tumbler from googling it really quickly tonite.
I wanted to ask you guys directly what I should be doing now...
A few questions:
1. Some of the eggs looked like they were broken open not completely ina round ball but I didn't really see any head or tail either. Some eggs were REALLY small balls. Are those conditions still good eggs? I threw away the white ones and gray ones. Kept the yellowish tan ones.
2. How long should I let it "tumble" for? And is my "tumbling action" too strong? (See you tube video link below.)
3. When I let the mother back in the main tank, I saw it spit out an egg and then swallow it back so I think she's actualy holding more and didn't spit them all out. I have others in the tank that will eat the eggs so was wondering
What kind of plants should I put in there that will help the fry survive?
Here's a pic of the eggs if anyone can tell me if they think they're good or not.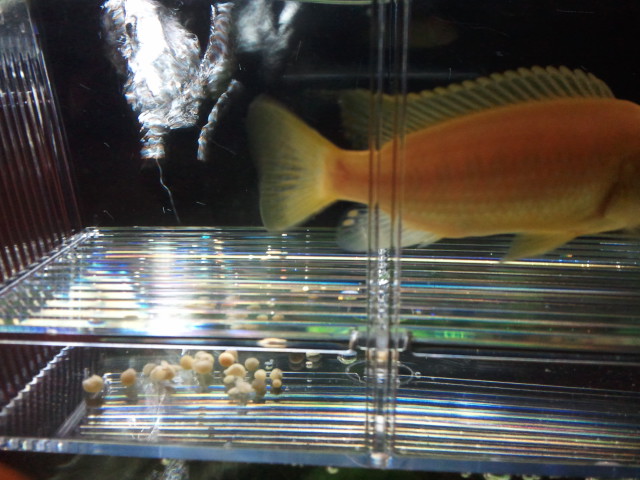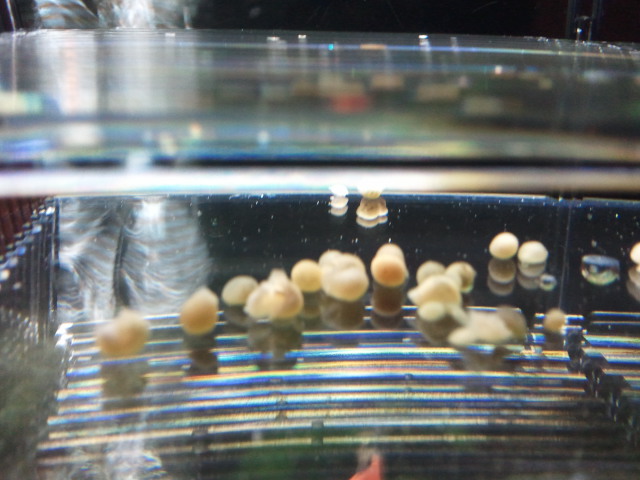 Here's a link to the youtube video of the tumbler i made quickly tonite. Any advice appreciated!! I've only had a tank for a 6 months anf its my 1st time owning fish.