| | |
| --- | --- |
| want to add some wood to my tank | |

Author
Message
Russ
CVASMember




Posts

: 185


Join date

: 2012-02-06


Location

: norfolk



Subject: want to add some wood to my tank Sun Nov 11, 2012 8:34 pm

---

want to add sone wood to my tankmy tank and was curious what types are safe to use and any more info on the process of getting it ready to use . Thanks

Liz
SupportTeam




Posts

: 1214


Join date

: 2012-02-04


Location

: Glen Allen, VA



Subject: Re: want to add some wood to my tank Mon Nov 12, 2012 1:51 pm

---

You can really use any type of hardwood, and the prep will depend on what kind it is and where it came from. I'd avoid any kind of evergreen.

If you collect it yourself be sure it is very hard, free from bark, and feels solid without mushy or brittle branches. If possible boil it to release the tannins and to encourage it to sink. If you have a larger piece you can soak it in a clean trash can or Rubbermaid type tub. Soak until it sinks and the soaking water is no longer brown or tea-colored. If you are going for a blackwater type tank then you might not mind the tannins, but they will acidify the water a tiny bit (lowering the pH), which some fish like. I have a very nice piece of driftwood I collected from the James that just did not want to sink, even after weeks submerged, so I tied a rock to it with twine and covered the twine with Anubias plants, so you can't really see the rock at all in the tank.

If you buy driftwood from a pet store I'd still boil/soak but you don't have to be quite as concerned about how it will do in your tank. These are generally tropical hardwoods that sink immediately and last quite a long time. Sometimes branches collected from the woods can literally fall apart/dissolve and cause a mess in the tank.

Deb
Administrator




Posts

: 2006


Join date

: 2012-02-04


Location

: Richmond, VA



Subject: Re: want to add some wood to my tank Tue Nov 13, 2012 9:12 am

---

I would just add this to collecting hardwood:

When you go out to collect wood, look for wood that is dead and fallen from the tree. The forest floor is a great place to find this kind of wood, with a good selection of pieces. I often go to Deep Run Park and get 'way in there to look. Any wood you consider should be just at the point of decomposition, but not crawling with bugs. The bugs are fine, but they indicate the wood is too far gone for the aquarium.

Make sure the piece is dead and fallen from the tree. Freshly cut wood is still "alive" and oozing resins which will, or could be, poisonous. In the boiling process, which I recommend too, you may see gel-like packets emerging from the surface of the wood. Simply scrape these off.

In my experience, collected woods last about two years in the aquarium. At the end of that time, they are about half the size they were when you first added them! The wood breaks down naturally and if you have wood-eating fish, as I do, the breakdown will go even faster. You can see the wood diminishing, but it does take time and the harder the wood to start with, the longer it takes. Hope this helps.

Wood from the LFS:

Fin & Feather in Lakeside has a pretty good selection of wood for the aquarium. It's on a big rack in the back of the fish department. Also, the wood for reptiles at PetSmart is often approved for the aquarium, too, and it's not too expensive. Look for "Mopani" wood from ZooMed.

Sponsored content






Subject: Re: want to add some wood to my tank

---

| | |
| --- | --- |
| want to add some wood to my tank | |
Who is online?
In total there are 2 users online :: 0 Registered, 0 Hidden and 2 Guests

None

Most users ever online was 53 on Wed Apr 29, 2015 2:12 pm

Latest topics
» NVFC Meeting and Holiday give away!


by NVFC Wed Dec 13, 2017 10:32 pm

» wanted African Cichlids


by African757 Fri Dec 01, 2017 5:41 pm

» Raleigh Aqu Soc Convention Mar 10-12


by finzz Sat Oct 28, 2017 9:26 pm

» RiftNut Intro


by gerald Sat Oct 28, 2017 2:19 pm

» Corydoras "yellowcat"


by finzz Sat Sep 30, 2017 7:44 pm

» Fish can recognize faces


by gerald Wed Sep 27, 2017 10:13 pm

» Click & Fish Aquatics


by Deb Sat Sep 23, 2017 11:16 am

» Acrylic Tank Care


by Deb Tue Sep 05, 2017 8:29 pm

» Help! Oscar is sick Please help me :((((


by gerald Sat Aug 26, 2017 10:14 pm

» Metaframe Alert, Baltimore! - 20 gallon long/$5.00!


by NVFC Sat Aug 19, 2017 8:59 pm

» September Meeting NVFC


by NVFC Sat Aug 19, 2017 8:54 pm

» Breeding pair Electric Blue Acaras


by Liz Fri Jun 30, 2017 7:28 pm

» Seeding help


by NVFC Thu Jun 29, 2017 11:30 pm

» Meeting July 15th


by NVFC Thu Jun 29, 2017 11:17 pm

» Aquarium maintenance support


by gerald Wed May 24, 2017 9:54 am


QUICK HELP!
SHORTCUTS:

How to post a picture.

How to post a video.

Buy, Sell, Trade, Free!

Forgot your password?

The LFS Guide!
Aquarium plants!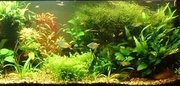 December 2017
Sun
Mon
Tue
Wed
Thu
Fri
Sat

1

2

3

4

5

6

7

8

9

10

11

12

13

14

15

16

17

18

19

20

21

22

23

24

25

26

27

28

29

30

31

Calendar
Angelfish of all kinds!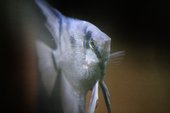 Neolamprologus multifasciatus shelldwellers.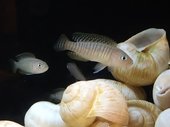 Discus - blue leopard female.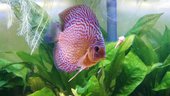 Banjo Catfish - Bunocephalus coracoideus.