Author
Message
Sanguinefox
CVASMember




Posts

: 4


Join date

: 2012-12-19



Subject: Hello from Tidewater Wed Dec 19, 2012 11:39 pm

---

It's wonderful to see a place like this for people in my area. That said there isn't much to say about me. I'm still fairly new to the hobby (been in for a few years) but I learn fast, and love to learn about the hobby and other species of fish. I have three tanks running, a 150 gallon semi-aggressive, an 80 gallon community, and a 10 gallon low tech betta set up that is for the smallest of my plants that need some babying before going in with the big boys.

I'm a huge fan of planted tanks, educating yourself about the pets you intend to keep, and giving people proper advice, and fish proper spaces and set ups to live. Anyway, hi and I look forward to being in this community.

thegundog
CVASMember




Posts

: 633


Join date

: 2012-03-04


Location

: Spotsylvania, VA



Subject: Re: Hello from Tidewater Thu Dec 20, 2012 7:14 am

---

WELCOME Sanguinefox!

Looking at your tank sizes - seeing your love for plants - recognizing your need to learn and desire to share - WE ARE GLAD TO HAVE YOU!

Looking forward to more information on your tanks and the fish/plants you are keeping.

I'm REALLY starting to get into plants, I find myself spending a great deal of my "internet time" on plant sites and forum plant areas trying to learn - imo aquatic plants are fascinating...




_________________
-- Tracey --

Ron
SupportTeam




Posts

: 1054


Join date

: 2012-02-06


Location

: Ohio



Subject: Re: Hello from Tidewater Thu Dec 20, 2012 9:17 am

---

Welcome Sanguinefox, Sure glad you found us, and looking forward to seeing some pics of your tanks, hearing about your experiences and sharing of your successes. We have a great group here who love to share and help promote the hobby. We have some who are only days or weeks to some who are nearly liftime experienced, novice, intermediate and pro's for members. I'm sure you will love the wealth of knowledge that can be shared and the friendship which we all have for each other.
Make sure to keep the 20th of January 2013 open for our next General Meeting at the New York Chicken and Seafood next door to Azelia Aquariums close to the Richmond Raceway. Great opportunity to meet some of our members, and learn more about different topics each session. We hold these every two months on the third Sunday of the month. Hope you can make it. Love to meet you. Merry Christmas and Happy New Year!
Ron


_________________
I was going to procrastinate today, but I will wait and do it tomorrow.

Flippercon
CVASMember




Posts

: 1182


Join date

: 2012-02-03


Location

: Virginia Beach, VA



Subject: Re: Hello from Tidewater Thu Dec 20, 2012 10:01 am

---

Welcome Sanguinefox, We are always glad to have new members

. Make yourself at home and like posted above we look forward to hearing and seeing your experience in the hobby. If you have any questions just ask, we have a really good group of different keepers here at CVAS.

Sponsored content






Subject: Re: Hello from Tidewater

---
Who is online?
In total there are 2 users online :: 0 Registered, 0 Hidden and 2 Guests :: 1 Bot

None

Most users ever online was 53 on Wed Apr 29, 2015 2:12 pm

Latest topics
» wanted African Cichlids


by African757 Fri Dec 01, 2017 5:41 pm

» Raleigh Aqu Soc Convention Mar 10-12


by finzz Sat Oct 28, 2017 9:26 pm

» RiftNut Intro


by gerald Sat Oct 28, 2017 2:19 pm

» Corydoras "yellowcat"


by finzz Sat Sep 30, 2017 7:44 pm

» Fish can recognize faces


by gerald Wed Sep 27, 2017 10:13 pm

» Click & Fish Aquatics


by Deb Sat Sep 23, 2017 11:16 am

» Acrylic Tank Care


by Deb Tue Sep 05, 2017 8:29 pm

» Help! Oscar is sick Please help me :((((


by gerald Sat Aug 26, 2017 10:14 pm

» Metaframe Alert, Baltimore! - 20 gallon long/$5.00!


by NVFC Sat Aug 19, 2017 8:59 pm

» September Meeting NVFC


by NVFC Sat Aug 19, 2017 8:54 pm

» Breeding pair Electric Blue Acaras


by Liz Fri Jun 30, 2017 7:28 pm

» Seeding help


by NVFC Thu Jun 29, 2017 11:30 pm

» Meeting July 15th


by NVFC Thu Jun 29, 2017 11:17 pm

» Aquarium maintenance support


by gerald Wed May 24, 2017 9:54 am

» Angel Fish eggs


by DLW Wed May 24, 2017 9:11 am


QUICK HELP!
SHORTCUTS:

How to post a picture.

How to post a video.

Buy, Sell, Trade, Free!

Forgot your password?

The LFS Guide!
Aquarium plants!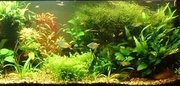 December 2017
Sun
Mon
Tue
Wed
Thu
Fri
Sat

1

2

3

4

5

6

7

8

9

10

11

12

13

14

15

16

17

18

19

20

21

22

23

24

25

26

27

28

29

30

31

Calendar
Angelfish of all kinds!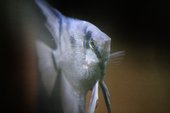 Neolamprologus multifasciatus shelldwellers.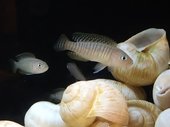 Discus - blue leopard female.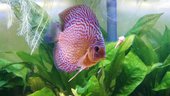 Banjo Catfish - Bunocephalus coracoideus.