Author
Message
gerald
CVASMember




Posts

: 503


Join date

: 2012-11-29


Location

: Wake Forest, NC



Subject: BATFISH AQUATICS Tue Jan 22, 2013 10:43 am

---

Joshua Wiegert has taken over Mark Denaro's fish & plant business, moved it to Gaithersburg MD, and renamed it Batfish Aquatics.  The website is not yet functional, but he's posting species availability lists and stocklists on Anubias Design Yahoo Group.  Hopefully Josh will be coming to the Raleigh workshop Feb 15-17, but meanwhile here is his current stocklist of freshwater fish, plants, and inverts.  He has some special discounts for local fish club group orders.  

I have not purchased anything from Josh, but I worked with him on Native Fish Conservancy projects years ago and can say he's a great guy and very knowledgable on a wide variety of fishy topics.  He also writes articles for aquarium magazines and does talks for fish clubs.

BATFISH AQUATICS
Joshua Wiegert:  BatfishAquatics@gmail.com
Updated Price List: 1/21/2013

FREE PRIORITY SHIPPING on orders over $100, located within one day shipping estimate by USPS.  $10 off EXPRESS SHIPPING on orders over $100, regardless of location.

Orders over $50 may select one free plant, excluding Anubias species, for free from our plant list!  Orders over $100 may select two free plants, excluding Anubias, or one free Anubias from our plant list.   Includes PLANT ORDERS. Order $50 worth of plants, and add on one more for free. Order $100, and receive two more free, or a free ANUBIAS.

FISH CLUB MEMBER? Are you a member of a LOCAL aquarium club? Any member of a local aquarium club who includes a scan or photo of their ID card may take 10% off! (Excludes national clubs, such as ACA, AKA, ALA, etc., and virtual clubs.) (Discount does not apply to shipping costs, group discounts [e.g., six for $20], or sale items).

Stocklist follows.

Apistogramma:   
We have a lot of unusual and hard to find Apistos in stock right now, as well as some of the more common strains.

Apisto. algodon-I -- $25 (No guarantee on sex, but probable)
Apisto. breitbinden -- $50/Pair
Apisto. sp. "Buckelkopf". -- $100 / Pair SALE! $75 PAIR
Apisto. gibbiceps -- $100 / Pair
Apistogramma iniridae, young. $10.
A. macmasteri "Blue" – $10 each (No guarantee on sex)
A. macmasteri "Blue Trim" – $80 TRIO (ONE TRIO ONLY)
Apisto. panduro, Juveniles -- $15, 4/$50
Apisto. panduro, Adults -- $60/Pair
Apisto. viejita "Rio Meta" -- $100 / TRIO (Probably my favourite Apisto that I've got in stock right now. Gorgeous, very big, very beautiful! One TRIO left – discovered a tank with some extra females!)
Apisto. agassizi "Blue Trim" -- $40 PAIR (One pair JUST spawned!)
Apisto. cacatuoides "Triple Red" Juveniles -- SALE SALE SALE SALE SALE!!! 3 for $50, 6 for $80. (Sex Probable But Not Guaranteed)
Double Red agassizi – $15each (Pairs probable, not guaranteed). (BEAUTIFUL) BLOW OUT! 4 for $45
Apisto. "Opal" – $30 Pair

Other Cichlids:
Redtail Manacacia Cichlid – $25 BLOW OUT! $15 each
Blue Acara – $6 (FEW)
Gymno. Balzanii (1"-2") – $5
Dwarf Pike Cichlid - $15 (only three in stock)
Laetacara thayeri, Adults -- $15, 3 for $40 (False Keyhole Cichlid).
Laetacara thayeri, Juvies -- $8, 3 for $20

Loricariids:
Lemon Drop Ancistrus – $18 (FEW LEFT)
Red Ancistrus – $25 SALE! $20. Awesome dwarf bushynose pleco that is a very cool calico red.
L182 Trio – $200 – SALE!! $150 – This is a BREEDING TRIO of these plecos.
Rhino Pleco (4") - $10
L052 -- $20, 3 for $50 The Poor Man's Zebra Pleco. If you've never seen these gorgeous plecs, google them!

Other Catfish:
Corydoras erhartii – $6, 3 for $15
Pterodoras granulosis – $30, 2 for $50 (Only 2)
Chaca Chaca – $30. $25 if you call Mark Denaro and sing, "Chaca chaca chaca chaca CATFISH!" for a half hour (Must sound like a train).
Massive Wood Cat – $30. He's about 6" long, and very cool looking. Come on, buy a fish you'll ogle in the bag and never again see.

Rainbowfish:
Glossolepis wanamensis – $8, 5 for $35 (Only 5) (Lake Wanam Rainbow, Unusual)
Melanotaenia kamaka – $10 (Kamaka Rainbowfish)
Turquoise Ranbow – $8 SALE! $5
Celebes Rainbowfish $7, 3 for $18 SALE! $5 each!

Tetras:
Cardinal Tetras: 6 for $10, 12 for $18, 24 for $30. (No Guarantee on Cardinals)
Platinum Hatchet – 4 for $20 (Only have four. These are awesome, super shiny hatchets)
Alestes Tetra – $6, 3 for $15. SALE! $4 each or 6 for $20
Copeland "Black Heart" Tetra – $4 each, 6 for 20. These are like a super striking bleeding heart tetra, but the "bleeding heart" is black. Mix them with the black-chin apistos and start a pirate themed tank. Yarr.
Sailfin Tetras, Breeding Size – $20 M/F PAIR, $12 each otherwise.

Other Fish:
Albino Topaz Guppies: $18 PAIR
Norman's Lampeye: $3 (FEW)
Barbus fasciatus (Melon Barb) – $9, 3 for $25 SALE!!! $6 or 3 for $15.
Desert Goby: $10 each, M/F pair for $18. MFF trio for $25.

Invertebrates:
White Crawfish: $10 SALE!!! $8
Cambarellus texanus: $12, 3 for $30
Cambarellus "Vasquez": $12, 3 for $30

COLLECTOR SPECIALS and LONELY HEARTS:
These are extremely unusual fish, one of a kind fish, or fish that are ideal for dedicated breeders, as well as "Lonely Hearts." Please only order these fish if you are willing and able to breed them, and/or have mates for these "lonely hearts."

Moenkhausia spp., small school (about six fish) – These are an unknown species of Moenkhausia, that if I had to guess was M. simulata. They remind me a lot of congo tetras. There are five or six fish in the tank (hey, they're fast!). The entire group is available for $80 IF and only IF you are an experienced tetra breeder. This is a super cool fish that I want to see represented in the hobby.

Apisto. allpahuayo (Schwarzkinn) -- $100 TRIO (MFF) SALE!!! $80 TRIO (Black-chin. Male is getting on in years, but they keep trying to spawn in our tanks! Gorgeous).

Gymnogeophagus sp. -- $150. This is an undescribed, unknown species of Gymno. You are buying the entire group, which is four individuals. Neat looking.

Ivanacara adoketa, adult Male -- $30 (only one)

Lyonsi Cichlid, Male – $20


PLANTS

ANUBIAS:
Anubias barteri "Broad Leaf" – $15
Anubias barteri "Striped" – $15
Anubias barteri "Wrinkly Leaf" – $15
Anubias lancelota – $12
Anubias minima – $12
Anubias nana – $12
Anubias sp. "Short and Sharp" – $15 (Will NOT be sold with Anubias lancelota unless you promise to send videos of a battle between the two).

SWORDS:
Martii Sword – $4
Parviflorus "Mini Sword" – $7
Xingu Sword – $5

STEM PLANTS:
Stem plants are sold by bunch. A bunch, depending on species, is anywhere from 3-6 stems. Bunches are NOT banded together – why kill the bottom third of the plant?

Alternathera lilacina – $6
Ammania gracilis – $6
Ammania senegalis – $8 SALE SALE SALE! $4
Bacopa crenata (False Moneywort) – $5 bunch SALE!!! $3
Bacopa sp. "Red" or "Cherrytop" – $6
Gratiola sp. "Red" – $4 (Unusual plant, great price)
Hydrocotyle levcophela – $5
Hydrocotyle sibtherpiodes – $5
Hygrophila siamensis – $5
Ludwigia arcuata – $5
Ludwigia inclinata – $5
Ludwigia natans "Super Red" – $6
Ludwigia ovalis – $8 (BEAUTIFUL!)
Ludwigia palustris – $5

Micranthemum micranthemoides ("Hemianthus") – $5
Micranthemum umbrosum – $3

Other plants:
Aponogeton stachysporus – $10 (VERY COOL!)
Cryptocoryne retrospirals – $2 (single plant, spreads quick)
Java Fern, Windelov – $4
Thai Crinum – $8 (BIG BULBS)
Vallisneria asiatica (3-5 plants) – $4
Vallisneria gigantea (3-5 plants) – $7
Red Dwarf Lily BULB – $2
Java Moss, Clump – $4

*  *  *  *  *  *

verbal
CVASMember




Posts

: 317


Join date

: 2012-10-06


Location

: Reston, VA



Subject: Re: BATFISH AQUATICS Tue Jan 22, 2013 11:47 am

---

He had an open house on Sunday. I think he will generally be operating as mail order or pick up at club meetings. The space is not much to look at, but the fish and plants are pretty cool. That L182 trio was really tempting me

I picked up a pair of the desert gobies.

The best way to keep up to date at this point is his facebook page. I am pretty sure it is http://www.facebook.com/batfishaquatics

Deb
Administrator




Posts

: 2004


Join date

: 2012-02-04


Location

: Richmond, VA



Subject: Re: BATFISH AQUATICS Tue Jan 22, 2013 6:38 pm

---

Thanks for posting this, Gerald. If you do business with Josh, post about your experience here. I did business with Mark a couple of times, and he was very reliable in email once the fish came in. Sometimes he could not get hold of the fish on his list, even if they were listed, and the customer had to wait. This did not happen to me but it did to a few I know.

Verbal, did you go to Maryland for the open house? If possible can you show us a pic of the gobies?

verbal
CVASMember




Posts

: 317


Join date

: 2012-10-06


Location

: Reston, VA



Subject: Re: BATFISH AQUATICS Wed Jan 23, 2013 6:26 am

---

Here is an article.

http://www.fishchannel.com/freshwater-aquariums/fish-breeding/desert-goby.aspx

Mine looks pretty similar to the pics.

I will try to get a video of them in the next couple days. They were a little shy the first day or so, but they were quite active the last couple times we checked the tank.


gerald
CVASMember




Posts

: 503


Join date

: 2012-11-29


Location

: Wake Forest, NC



Subject: Re: BATFISH AQUATICS Wed Feb 13, 2013 5:00 pm

---

Josh Wiegert of Batfish Aquatics (he's taken over Mark Denaro's business, Anubias Design) is coming to our Carolina Aquarium Workshop in Raleigh this weekend. If you want to pre-order anything for delivery at the Raleigh CAW (and get a 30% discount on anything not already on sale) go to http://www.batfishaquatics.com . >> email is BatfishAquatics at gmail.

He's got quite a few rare & unusual freshwater fish & inverts, plants, few herps, and pre-soaked driftwood (under dry goods tab). Apistos, Laetacara, dwarf pikes, unusual tetras and rainbows, galaxy danio, sawbwa, oddball catfish, dwarf crayfish, etc. No saltwater yet - coming next month. The list is worth reading for entertainment value even if you dont plan to buy anything. He guarantees the Sirens (eel-like salamanders) wont sing.

verbal
CVASMember




Posts

: 317


Join date

: 2012-10-06


Location

: Reston, VA



Subject: Re: BATFISH AQUATICS Thu Feb 14, 2013 8:28 am

---

I am ordering an L240(vampire pleco) from him.

It seems like he can get a good amount of the L number catfish, so I can pass on if someone wants something specific. I think he has good options for categories also, I have a little more insight on the L-numbers because he usually lets me know when he can get L-numbers.

thegundog
CVASMember




Posts

: 633


Join date

: 2012-03-04


Location

: Spotsylvania, VA



Subject: Re: BATFISH AQUATICS Thu Feb 14, 2013 10:16 am

---

What L species would you suggest in a 30 gallon 36 inch footprint used as a grow out tank for Juvie apistos?

It's a planted tank with a good amount of wood over Tahitiàn Moon Sand.

I would like something that stays small, won't devour my plants, might help out with some cleanup, comes out during the day, could live and thrive forever in this size tank, is pretty to look and interesting to observe.

Something kinda different that won't cost me my entire next paycheck --- if that is possible...

That's all I really require...

I really like the L200's but I know they get too big for this size aquarium...


_________________
-- Tracey --

verbal
CVASMember




Posts

: 317


Join date

: 2012-10-06


Location

: Reston, VA



Subject: Re: BATFISH AQUATICS Thu Feb 14, 2013 4:04 pm

---

Not technically an L number but I have a couple of Zebra Ottos, I may be parting with. They are a good algae eater and should be fine with juvie apistos. I see them a good amount in a tank overgrown with hornwort/guppy grass.

I might get some Mustard spot plecos(LDA031) to sell at AquaMania. I meant to keep some from my order for the Catfish convention, but they sold out.

http://www.planetcatfish.com/catelog/species.php?species_id=732

A couple of good bang for your buck options for fancy plecos are "L052" and "L129". They are however very bad about hiding.

Sponsored content






Subject: Re: BATFISH AQUATICS

---
Who is online?
In total there are 4 users online :: 0 Registered, 0 Hidden and 4 Guests :: 1 Bot

None

Most users ever online was 53 on Wed Apr 29, 2015 2:12 pm

Latest topics
» Corydoras "yellowcat"


by finzz Yesterday at 8:03 pm

» Click & Fish Aquatics


by Deb Sat Sep 23, 2017 11:16 am

» RiftNut Intro


by Deb Thu Sep 21, 2017 12:13 pm

» Fish can recognize faces


by RiftNut Tue Sep 19, 2017 1:00 pm

» Acrylic Tank Care


by Deb Tue Sep 05, 2017 8:29 pm

» Help! Oscar is sick Please help me :((((


by gerald Sat Aug 26, 2017 10:14 pm

» Metaframe Alert, Baltimore! - 20 gallon long/$5.00!


by NVFC Sat Aug 19, 2017 8:59 pm

» September Meeting NVFC


by NVFC Sat Aug 19, 2017 8:54 pm

» JBJ 30g rimless tank plus stand


by Liz Mon Jul 17, 2017 12:45 pm

» Breeding pair Electric Blue Acaras


by Liz Fri Jun 30, 2017 7:28 pm

» Seeding help


by NVFC Thu Jun 29, 2017 11:30 pm

» Meeting July 15th


by NVFC Thu Jun 29, 2017 11:17 pm

» Aquarium maintenance support


by gerald Wed May 24, 2017 9:54 am

» Angel Fish eggs


by DLW Wed May 24, 2017 9:11 am

» Meeting June 10th - Northern Virginia Fish Club


by NVFC Tue May 23, 2017 8:39 pm


QUICK HELP!
SHORTCUTS:

How to post a picture.

How to post a video.

Buy, Sell, Trade, Free!

Forgot your password?

The LFS Guide!
Aquarium plants!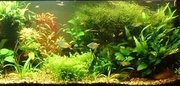 September 2017
Sun
Mon
Tue
Wed
Thu
Fri
Sat

1

2

3

4

5

6

7

8

9

10

11

12

13

14

15

16

17

18

19

20

21

22

23

24

25

26

27

28

29

30

Calendar
Angelfish of all kinds!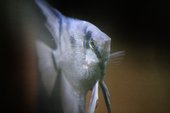 Neolamprologus multifasciatus shelldwellers.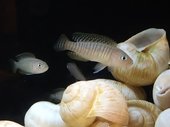 Discus - blue leopard female.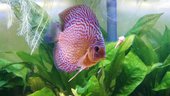 Banjo Catfish - Bunocephalus coracoideus.